August 7, 2017 3:34:17 pm
Rakshabandhan is widely observed by North-Western Indians residing in Pakistan and the Hindu diaspora from Nepal who have settled elsewhere. Rabindranath Tagore had suggested to emphasize on Rakhi in order to infuse communal harmony among Indians during the British empire.
June 14, 2017 8:05:15 pm
Eid marks the end of Ramadan, a religious tradition where Muslims abstain from food and water between dawn to dusk during the period.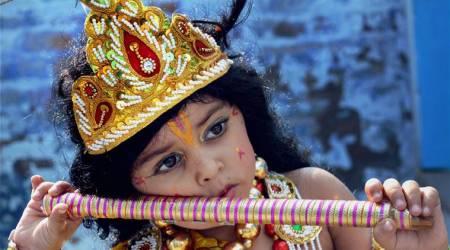 August 13, 2017 10:15:01 pm
Fasting, praying, dahi-handi, fair, traditional sweet dishes, etc are key to the festive celebrations. The 'Bhagavata Purana' states that apart from fasting and praying, devotional singing, night vigil and dramatization of Krishna legends are significant rituals of Krishna Janmashtami.
June 14, 2017 7:05:07 pm
As we go about in life, being completely preoccupied with everything it has to offer, we often fail to acknowledge the contributions and sacrifices made by our parents. It is only fitting then that in Mother's Day and Father's Day, we celebrate their contribution and sacrifices.
June 16, 2017 6:38:08 pm
If NDA and the Opposition fail to reach a consensus on a suitable candidate for the next President, polls will be held on July 17
June 13, 2017 7:31:56 pm
Reportedly, 72 teachers and students of Lucknow's City Montessori School would perform at the event to be held in United Nations headquarters in New York.
October 9, 2017 10:52:56 am
Diwali festivities start with Dhanteras, followed by 'Narak Chaturdasi' on second day, Deepawali on third day, 'Diwali Padwa' dedicated to matrimony on fourth day and ends with 'Bhai Dooj' dedicated to sister-brothr bond on the fifth day.