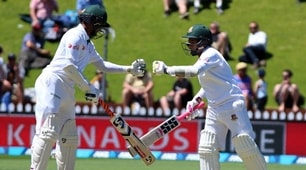 Bangladesh are touring South Africa for two Test matches, three One-Day Internationals (ODIs) and two T20 Internationals (T20Is) in September and October for the first time in nine years. After home Test wins over Australia and England, Bangladesh have a chance to upset South Africa in South Africa in Test matches. They have been impressive in ODIs as well with series wins at home against the likes of India, South Africa and England.
South Africa at home are one dagerous side. They whitewashed Australia in a five-match series at home last year and had a good record. But a recent slump in form saw them crash out of the ICC Champions Trophy 2017 from the group stages. They also lost an ODI series against England in England just before that. Bangladesh, meanwhile, reached the semi-final of Champions Trophy before losing to India.
The first Test match between South Africa and Bangladesh will be played in Potchefstroom from September 28 to October 2. The two teams will travel to Bloemfontein for the second Test which will start from October 6.
The ODI series will begin with the first match on October 15 before the second ODI on October 18. The final ODI of the three-match series will be played on October 22.
The two-match T20 international series will begin in Bloemfontein on October 26. This will be the first game of the series. The second and final match of not only the series but the tour will be played on October 29.
Bangladesh will play a three-day match against Cricket South Africa Invitation XI before the Test series begins. The warm-up game will be played from September 21 to 23 in Benoni.