June 5, 2016 4:34:43 pm
The elite status of the African slaves in India ensured that a number of them had access to political authority and secrets which they could make use of to become rulers in their own right, reigning over parts of India.
May 25, 2016 9:49:42 am
The historic pact makes Chabahar the first foreign port which India is involved in developing to such a large extent.
May 23, 2016 6:53:01 pm
ISRO was originally called the Indian National Committee for Space Research (INCOSPAR) when it was set up in 1962 by Pandit Jawaharlal Nehru and Vikram Sarabhai.
May 16, 2016 6:47:07 pm
The excavations made at Page-Ladson in Florida pushes back considerably the date of the first migration made to America.
May 12, 2016 2:03:51 pm
At the time of its foundation, the Jamaat was less of a political organisation seeking for participation in the government and more a social instrument attempting to alter society along Islamic lines.
May 8, 2016 3:03:38 pm
The profession of history writing is far from being a job of establishing facts in the sense of absolute truths.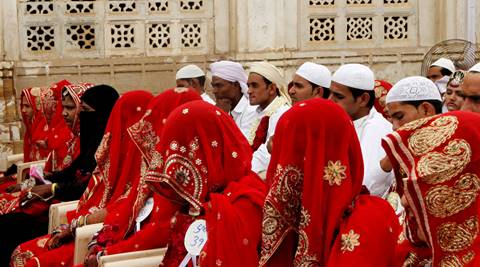 August 22, 2017 8:26:17 am
What exactly is the Muslim Personal Law, how did it originate and why has the Indian government faced difficulties in granting equality of marital status to Indian Muslim women, these are questions that IndianExpress.com tries to answer.
July 27, 2016 6:31:45 pm
By the time the Kohinoor reached the British in the mid nineteenth century, it had already passed through a number of hands, all of which were not "Indian".
April 24, 2016 4:28:24 pm
Payal Padmanabhan has a unique methodology of teaching Shakespearean plays in classrooms by means of tarot cards. She uses a themed deck called "The Shakespeare Oracle" to approach and analyze the texts of Shakespeare.
April 20, 2016 11:45:23 am
Legend has it that it was Nadir Shah who gave the diamond its current name, 'koh-i-noor', which in Persian means mountain of light.
April 12, 2016 1:39:58 pm
Use of fireworks originated in China and later spread to India through trade and military contact. Fireworks constitute an integral part of Indian festivals and are particularly important in Kerala temples.