December 7, 2017 8:13:00 pm
Modi would inaugurate a BJP office near the official residence of the chief minister and address a public meeting at the Polo Grounds later. Earlier, Union Home Minister Rajnath Singh was scheduled to inaugurate the party office on Thursday.
December 6, 2017 7:29:29 pm
On his style of functioning, which some ministers have complained about, the chief minister said "as per procedures, if a minister is not available, the file noting will be written minister on tour" and then put up to the chief minister."
November 26, 2017 2:35:58 pm
The state BJP, which is gearing up to contest in all 60 seats in the state, is also preparing the visit of its national president Amit Shah and other top party functionaries this year, Lyngdoh said.
November 13, 2017 2:30:17 pm
After he was pushed back by Bangladesh authorities in 2012 at Dawki border in Meghalaya, the ATTF chief was arrested and brought to Tripura. He was granted bail by a court here in 2015.
November 13, 2017 2:17:59 pm
 The 2,150-km long expedition named Sardar Vallabhai Patel Unity and Heritage Motorcycle Expedition will cover Bangladesh and Myanmar besides India's six northeastern states — Meghalaya, Assam, Manipur, Nagaland, Mizoram and Tripura.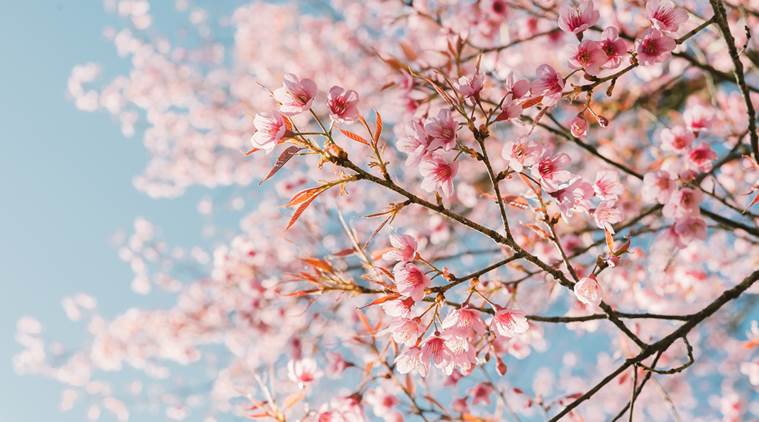 November 8, 2017 4:01:57 pm
Man proposes, nature disposes. And Mother Nature refuses to paint the cherry blossom trees at Shillong's famous Ward's Lake, with the much-adored pink and white colours, not just yet.
November 3, 2017 10:15:15 pm
In-charge of the Tura campus, Pro-Vice Chancellor G Singhaih said the woman's cell, to which the complaint was referred, said no evidence was provided along with the complaint.