December 6, 2021 12:46:29 am
The winter session of the Assembly, which is to start soon, will focus attention on another "acting" functionary.
November 22, 2021 4:48:47 am
BMC staffers said they were asked questions on zilla parishad and gram panchayat, which do not pertain to civic administration.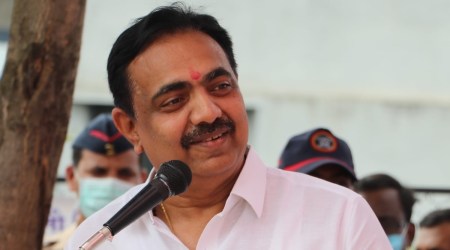 November 15, 2021 3:51:42 am
Irrigation Minister Jayant Patil took a lot of commuters by surprise when he boarded a suburban train at CST to get to a party function in Ulhasnagar on Saturday.
November 8, 2021 2:02:01 am
While visiting a dairy products factory in Sangamner, Minister of State Vishwajeet Kadam was asked by the owner, a Congress politician, to smell the skimmed milk powder produced there
November 1, 2021 3:55:59 am
Minister of State for Home Shambhuraje Desai stunned policemen in Satara when he drove down to Satara Nagar police on his bike.