May 6, 2017 10:35:35 am
Comrade in America - CIA movie review: Dulquer Salmaan is directed by Amal Neerad.
April 15, 2017 3:23:13 pm
Sakhavu movie review: Nivin Pauly manages to tickle the audience's funny bone with his humour in this film
April 7, 2017 2:33:04 pm
1971 Beyond Borders movie review: This film is a half-baked portrayal of emotions and devastating consequences of a war.
March 31, 2017 10:41:36 am
The Great Father movie review: Mammootty plays a stylish man David Ninan who is out for revenge. The film deals with the difficult subject of paedophilia.
March 18, 2017 10:27:51 am
C/O Saira Banu movie review: Director Antony Sony's debut film packs some neat performances and enough surprises to keep the audience hooked to the story.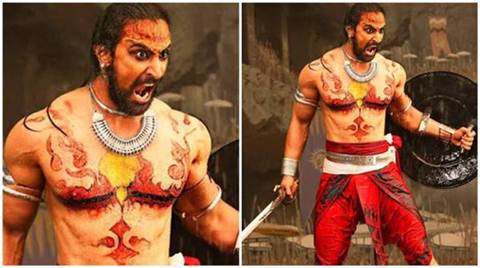 February 24, 2017 7:25:05 pm
Veeram movie review: Even though this Kunal Kapoor-starrer film is based on the ballads, the director has not taken a serious poetical tone in the narration.
February 14, 2017 11:48:46 am
Bollywood actor Hrithik Roshan described Kunal Kapoor's Veeram trailer as incredible.
February 11, 2017 10:11:15 am
Ezra movie review: The trouble with Malayalam films seems to be the stubbornness to look back at crypts of old movies instead of the cinema in the maker's mind. That this was a film with infinite possibilities is not a criticism but an expression of regret.
January 20, 2017 4:27:41 pm
Munthirivallikal Thalirkkumbol movie review: Don't miss to watch this slice-of-life film unless theatres are on strike again.
January 19, 2017 4:35:19 pm
Jomonte Suviseshangal movie review: The film narrates the uplifting journey of its title character, played by Dulquer Salmaan.
December 31, 2016 4:50:35 pm
Make-up artist Jaanmoni Das is the first choice of many actors and celebrities.