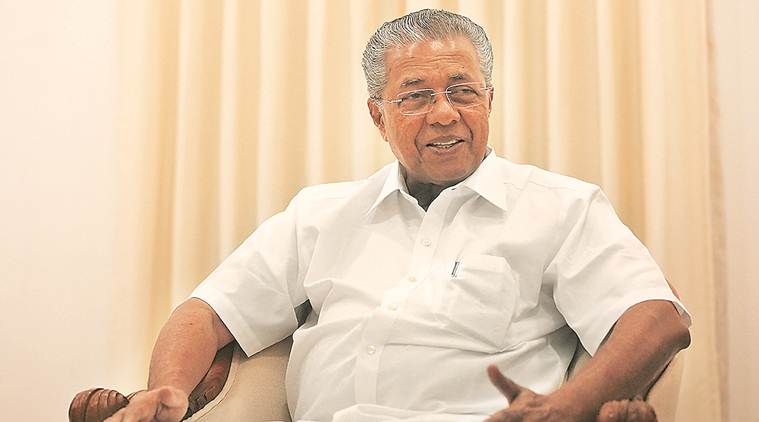 May 24, 2019 2:03:32 pm
After the stellar victory of Narendra Modi led BJP in the lok sabha elections, Kerala CM Pinarayi Vijayan congratulated the Prime Minister and hoped for a meaningful cooperation from the centre.
May 11, 2019 3:30:48 pm
In the days preceding the elections, conversations around issues like infrastructural development, traffic congestion and also the disruption caused by ongoing construction work in the area, are common.
May 9, 2019 1:25:24 pm
"She's a spitting image of Indira Gandhi. She looks just the same, same hairstyle, she reminds us of our Indiraji," said an excited Urmila.
May 9, 2019 11:42:26 am
In a tweet, Kejriwal charged, "Modi has done nothing in the last five years except jumlebaazi, foreign tours and lectures and that is the reason he is seeking votes in make of fake nationalism."
May 8, 2019 2:02:51 am
The event was organised in a bid to garner Purvanchali votes for Bidhuri, a Gujjar candidate.
May 7, 2019 7:32:50 pm
In the months preceding the upcoming general elections, women in Nuh express their grievances in very few words, but they are all sure to vote, if not for their own sake, then for the sake of their men.
April 25, 2019 10:21:33 pm
In the larger worldview of Hinduism, Varanasi is its spiritual centre. Consequently, the city became a place where people from across the country came down to settle for centuries, bringing with them their religious cultures and symbolism.
April 20, 2019 9:59:42 pm
Later one was relieved from duty on medical grounds after both reported to duty in the evening