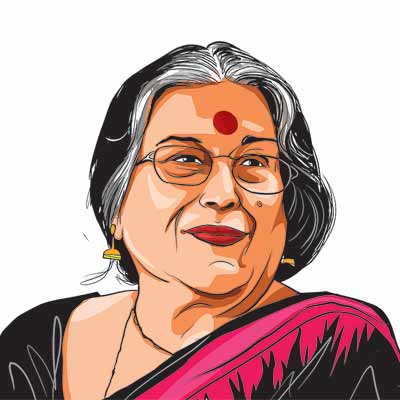 The writer is an award-winning novelist, poet and academic.
Articles By Nabaneeta Dev Sen
In a Calcutta battered by war and famine, a girl unfurls the national flag
This is a reader's private journey through a poet's inner self, witnessing a poet's soul-searching. I feel like an intruder in a private space, peeping into a creator's innermost self.
It was in Mahasweta Devi's varied imagination that she could live out her dreams.