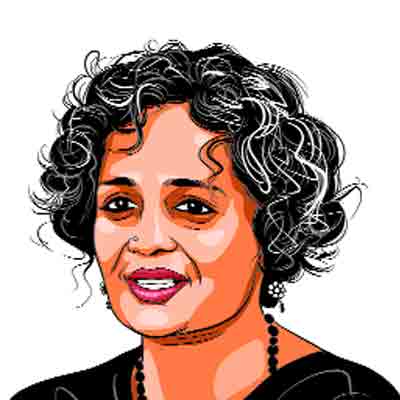 Roy is the author of 'The God of Small Things'. Her most recent book is 'Broken Republic'.
Articles By Arundhati Roy
What I wrote was never meant as neutral commentary... My contribution to our collective refusal to obediently fade away
Please spare me the old Congress-vs-BJP debate. It's gone way beyond all that.
We are here,all of us,because like many others in this country we are concerned about the rampant corruption that is hollowing out the institutions of our democracy