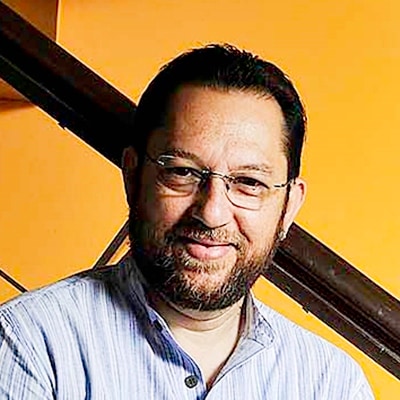 Leadership coach and ardent artisanal baker, Sujit Sumitran bakes at glutenforgluttons.com He began cooking almost three decades ago with his wife Sudha and mother, Niroja for "kitchen role models". Sumitran began making sourdough bread two years ago, built himself a wood-fired oven in Goa where he also conducts bread-making workshops.
Articles By Sujit Sumitran
It's high time you switched to chemical-free bread. This boule made with Parmesan cheese, spinach, green chillies, nolen gur and crushed walnuts is a nutritious, sensory overload.