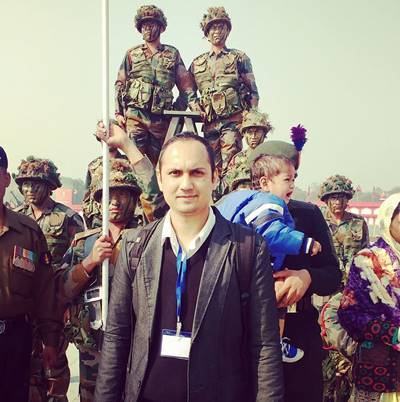 Arawat Kumar Dadwal is Senior Sub Editor at the online news desk of Indian Express. A defence enthusiast, he likes to write on farmers issues, human rights, politics, art and culture. He is based in Delhi. The author is an alumnus of Indian Institute of Mass Communication (IIMC) and Delhi University. He has been writing for indianexpress.com since November 2017. He tweets @ArawatDadwal. Email- arawat.kumar@indianexpress.com
Articles By Arawat Kumar Dadwal
Maharashtra, Gujarat, Goa (West India) Election Results 2019 Highlights: As BJP-NDA is determined to make a comeback, Gujarat saw a clean sweep by the Saffron party as even Maharashtra witnessed the BJP-Sena combine taking over majority seats. Goa, however with two seats still remains an uncertain terrain.
Wing Commander Abhinandan Varthaman, who was in Islamabad's custody for nearly 60 hours, was released at Wagah Border by Pakistani authorities on Friday.
One of the protesters told indianexpress.com that their pay slips for November showed the same salary for unskilled and skilled laborers.