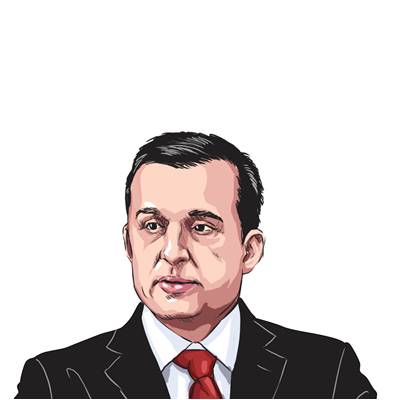 Amrullah Saleh is a former chief of Afghanistan's intelligence, which he quit to launch a political party called "Green Trends". He tweets @AmrullahSaleh2
Articles By Amrullah Saleh
It seems the Western hostages were in the hands of good terrorists, the ones that listen to GHQ Rawalpindi, don't hurt Pakistan and in times of need, dance like circus monkeys for visiting spectators according to the diktat of an ISI colonel. 
As an Afghan, I welcome the new strategy and commit myself to contribute to its success. After all it is in conformity with the vision of my late and slain leader Ahmad Shah Masood, who always advocated the strengthening of Afghanistan alongside political, economic and diplomatic pressure on Pakistan.
India's post-Independence magic has been the unity of her 'Amars, Akbars and Anthonys.' All her children found their home, and under one ceiling embraced their lost mother, while retaining and celebrating their diversity of beliefs and skills.