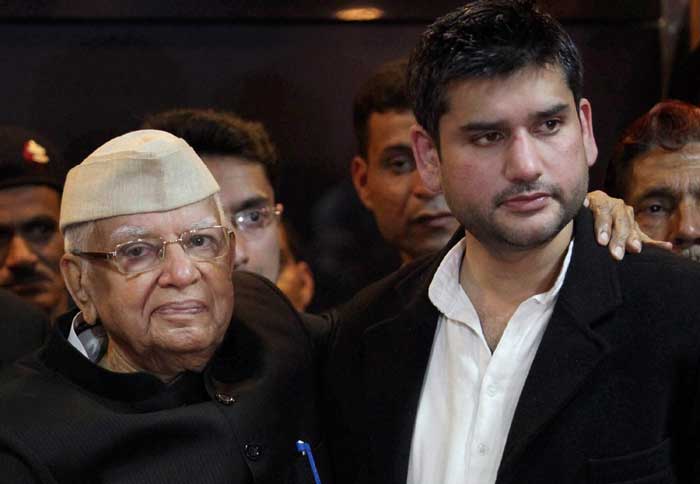 Congress leader Narayan Dutt Tiwari and his son Rohit Shekhar will join the BJP on Wednesday, news agency ANI reported. Tiwari has been seeking a ticket for Rohit from Kumaon region of Uttarakhand and the BJP has reportedly agreed to his demand.
The 91-year-old leader was discharged from a private hospital in Haldwani on January 15, after falling unconscious. According to hospital sources, Tiwari was admitted due to "transient loss of consciousness".
WATCH VIDEO |People Are Taking Undue Advantage Of ND Tiwari's 'ill' Mental Health: Tiwari's Nephew
Tiwari had earlier served as chief minister of Uttar Pradesh as well as Andhra Pradesh Governor.  In 2013, Shekhar had filed a paternity suit claiming that the Congress leader and 67-year-old Ujjwala Sharma were his biological parents. While initially refusing to undergo any DNA tests, Tiwari finally agreed and the test results declared that Rohit was his biological son. The Delhi HC in 2014 passed an order declaring Shekhar as the biological son of ND Tiwari.
Tiwari lives in Gora Padav of Haldwani city in Nainital district.
The Indian Express website has been rated GREEN for its credibility and trustworthiness by Newsguard, a global service that rates news sources for their journalistic standards.