Haryana Election Exit Poll Results 2019 LIVE Updates: Voting for 90 seats of Haryana, where the BJP is an eyeing an easy victory, has concluded and the state has recorded over 57.04 per cent polling by 5 pm. After stone-pelting in Nuh in the afternoon, a similar incident took place at Booth no. 17 in Kaithal. The police responded with lathicharge to disperse the chaotic crowd.
READ | Maharashtra, Haryana elections: Voting ends, all eyes on exit polls
An incident of stone pelting was reported near a polling booth in Nuh district this morning, following a clash between BJP and Congress supporters. Police said that the incident occurred outside the booth, thus polling was not impacted.
However, the police said that the situation is now under control.
While Chief Minister Manohar Lal Khattar cycled his way to a polling booth in Karnal, Jannayak Janta Party's Dushyant Chautala and his family arrived in a tractor to cast their vote. Among the early voters were Haryana Congress chief Kumari Selja, TikTok star and BJP candidate Sonali Phogat as well as wrestler Yogeshwar Dutt. Haryana's lone woman minister Kavita Jain also cast her vote in Sonipat.
Ahead of voting, Prime Minister Narendra Modi and Haryana CM Manohar Lal Khattar took to Twitter to encourage voters to "enrich the festival of democracy" by voting in large numbers.
Polling is also underway in Maharashtra, where the upbeat BJP-Shiv Sena alliance is seeking a second straight term. Besides the two states, bypolls are underway in 51 Assembly seats and two Lok Sabha constituencies.
Live Blog
Haryana Assembly Elections: Voting is underway to elect representatives for the 90-member House. Follow LIVE updates
Exit polls for Haryana Assembly Elections
Times Now
BJP-71
Cong-11
INLD Akali-0
Others-8
India News-Polstrat
BJP-75-80
Cong-9-12
INLD Akali-0-1
Others-1-3
News X-Polstrat
BJP-75-80
Cong-9-12
INLD-Akali-0-1
Others-1-3
Exit polls — BJP holds clear edge in Maharashtra, Haryana
With voting for the single-phase assembly elections in Haryana and Maharashtra ending on Monday, a bunch of exit polls predicted a sweeping majority for the ruling BJP in both the states. The run-up to the vote witnessed a campaign which was dominated by the BJP's aggressive narrative on the nullification of Article 370 and marked by the Opposition's lacklustre canvassing. The results for Maharashtra's 288 seats and Haryana's 90 seats will be announced on October 24. READ MORE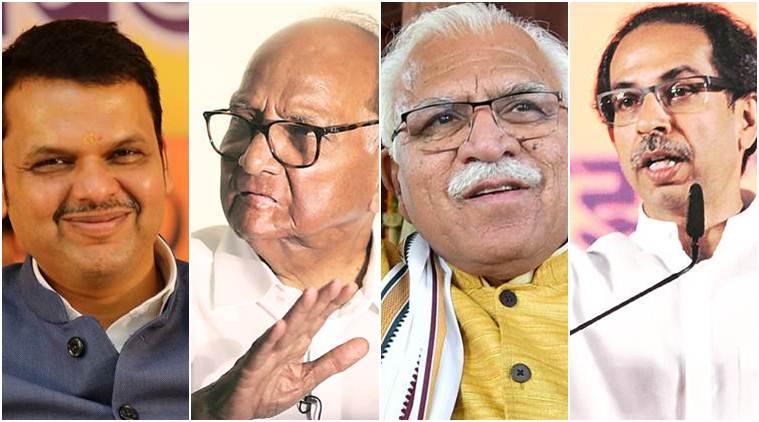 Stone pelting at Kaithal, police respond with lathicharge
After stone pelting in Nuh, a similar incident takes place at Booth no. 17 in Kaithal. The police are responding with lathicharge to disperse the chaotic crowd.
Yamunanagar district leads with 68.11 per cent voter turnout
District-wise polling percentage patterns show that Yamunanagar district leads with 68.11 per cent, followed by Palwal (67.59%) and Jind (67.10%). Gurgaon and Faridabad districts remain the lowest polled at 46.10% and 47.65%, respectively.
Haryana records 57.04 per cent polling till 5 pm
Haryana, where the voting, which is scheduled to conclude at 6 pm, recorded a voter turnout of 57.04 per cent by 5 pm. Estimated voter turnout in all four constituencies of Gurgaon district remained below 50% at 4 pm. Turnout in Gurgaon at 4 pm is 37.70%, in Badshahpur is 38%, 43.50% in Sohna, and 36% in Pataudi.
Karnal constituency from where CM Khattar is re-contesting, records 39.30% polliing till 3 pm
The polling that began on a brisk note at 7 am shall continue till 6 pm. The Karnal constituency from where Chief Minister Manohar Lal Khattar is re-contesting this time, also polled barely 39.30% till 3 pm. READ MORE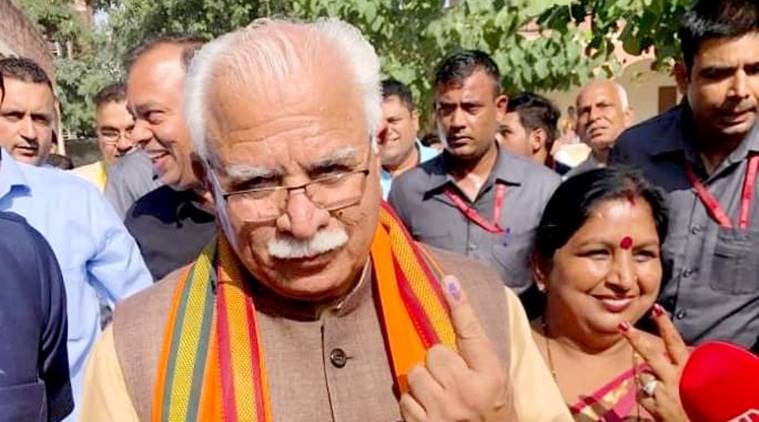 Haryana records 50% polling till 3 pm
Over 50 per cent voters had exercised their franchise in Haryana in the first eight hours of the polling till 3 pm, today. The polling that began on a brisk note at 7 am shall continue till 6 pm.
Debate before the big decision: Will we ever get respite from water shortage, farming woes?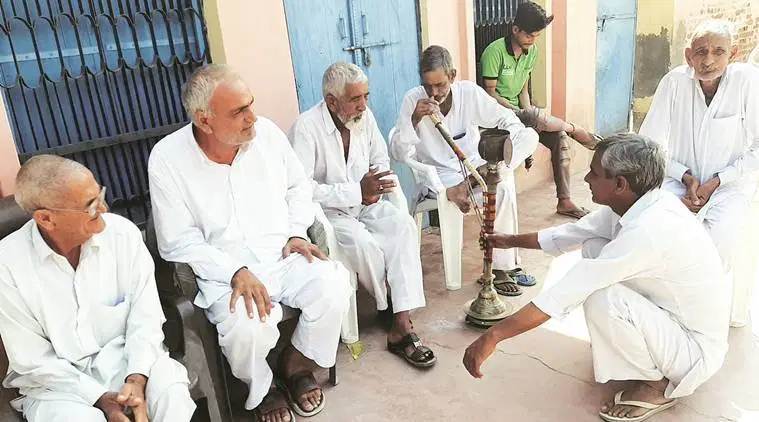 Bijender Singh says the garbage dumping ground near the village is the biggest issue for residents of Dandur, which falls in Adampur constituency. Here, TV actress and TikTok star Sonali Phogat of BJP is taking on former chief minister Bhajan Lal's son Kuldeep Bishnoi of Congress. With voting underway for Haryana Assembly polls, voters in this part of Haryana are not discussing national issues, but their local problems. "For years we kept raising this issue but nobody cared about our demand. The garage dumped here is causing the spread of serious diseases," says Bijender, a Dalit. Dandur is situated on the outskirts of Hisar town but falls in Adampur constituency, known as a stronghold of the Bhajan Lal family for the past five decades. READ MORE
Voting underway at Haryana's Barwala Assembly constituency
Ladwa village of Barwala Assembly constituency. Fewer people show up because of the slow functioning of EVM machines.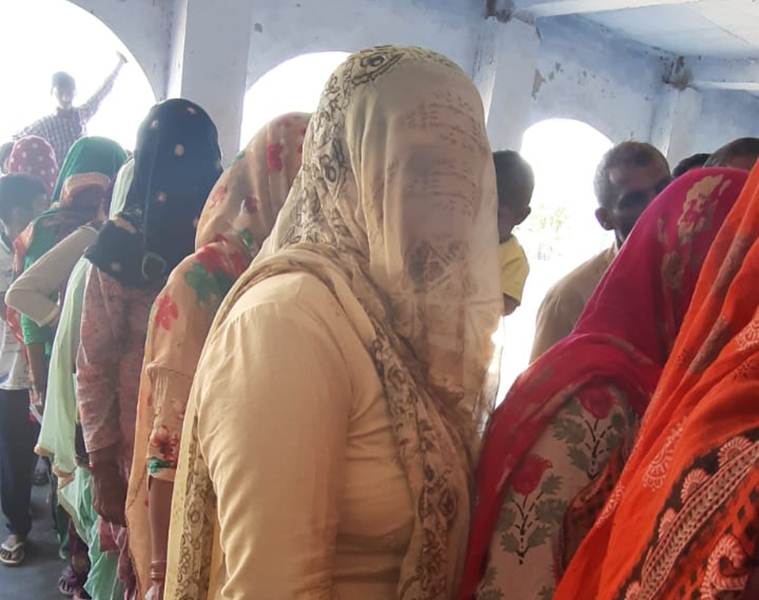 Haryana: Stone pelting reported from Nuh
An incident of stone pelting occurred near a polling booth in Nuh this morning, following a clash between Congress and BJP supporters. Police have said the scuffle occurred outside the booth and did not impact polling. Peace has since been restored in the area.
'Most honest man': Rahul's dig at BJP after candidate's EVM remarks
Taking a dig at the BJP, Congress leader Rahul Gandhi on Monday described the BJP's candidate from Haryana's Assandh as the "most honest man" in the ruling party after a video went viral in which he is purportedly heard saying no matter which button is pressed on the EVM, the vote would go to the BJP. "The most honest man in the BJP," the former Congress president tweeted along with the video.
The most honest man in the BJP. pic.twitter.com/6Q4D43uo0d

— Rahul Gandhi (@RahulGandhi) October 21, 2019
Haryana elections: Day before voting, EC notice to BJP candidate over EVM remark
A day before elections, the Election Commission issued a showcause notice to BJP's Assandh candidate, Bakshish Singh Virk, for purportedly making controversial remarks about EVMs in a video clip that went viral on social media. In the 43-second video clip, Singh, a sitting BJP MLA seeking re-election, purportedly says: "Whoever you vote for, it will go to the flower only. Whichever button you want, you can press, but it will be of flower only. We have fitted a part in the machine."
Virk later dismissed the video as "doctored", calling it a conspiracy to defame him and his party.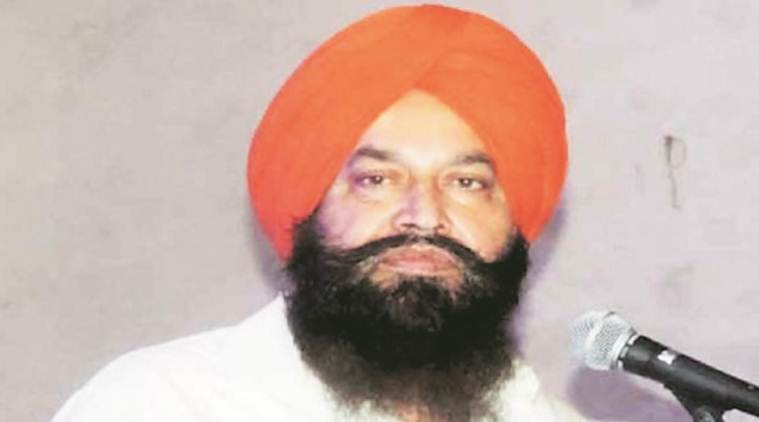 Haryana elections: BJP aims for 75-plus seats, but faces an uphill task in nearly 39
Despite a clean sweep in all 10 Lok Sabha seats in May and a weakened opposition in Haryana, the ruling party could face tough resistance in certain Assembly constituencies. There are at least 39 such Assembly segments out of 90 in Haryana, where BJP has never been able to make sufficient inroads. Besides these, there are 21 Assembly segments where BJP won for the first time in 2014 Vidhan Sabha polls. Read more
Haryana elections: Voter turnout in Gurgaon till 12 pm
Gurgaon district has so far recorded a voter turnout of 16.13%, with turnout in Gurgaon constituency at 14.30%, in Badshahpur at 15%, in Pataudi at 14%, and Sohna at 23%.
Undercurrent in favour of Congress: Bhupinder Singh Hooda
Bhupinder Singh Hooda, Haryana's former Chief Minister and Congress candidate from Garhi Sampla-Kiloi, after casting his vote with his family today said, "There is an undercurrent in favour of Congress. The results on October 24 will ensure that Congress forms the next government in Haryana." He was accompanied by his wife Asha Hooda, son and former MP from Rohtak Deepender Singh Hooda and daughter-in-law Sweta Mirdha.
On Chief Minister Khattar riding a bicycle in Karnal to reach a polling booth to cast his vote, Hooda said, "For five years, he (Khattar) flew in helicopters and now he rides a bicycle to reach the polling booth. For five years, they indulged in wasteful expenditures and did nothing for welfare of people".
Haryana elections: Kumari Selja admits polls are a challenge for Congress
Appointed Haryana Pradesh Congress Committee president just a month before the state goes to polls (October 21), Kumari Selja has her task cut out — from handling the faction-ridden party and senior leaders such as former CM Bhupinder Singh Hooda, who has publicly taken divergent positions on Article 370 and the NRC, to taking on the BJP, that won all the 10 seats in Haryana in the general elections this year. While the Rajya Sabha MP and Congress Legislative Party member admits she was appointed the Haryana chief a "little late", she says the party is working to expose the state government with "renewed vigour". She also admits October 21 polls are a challenge, but denies differences within state unit will hurt party
A new Lal in Haryana?
At the height of one of the worst crises faced by him — the Jat agitation in 2016 — Manohar Lal 'Khattar', derided for being a "Punjabi" and an "outsider", in a deeply clan-bound state that has no love lost for either Punjabis or outsiders, announced that he was dropping his surname. Three years later, that is far from an issue. Instead, Haryana may well be witnessing the addition of another 'Lal' to its famous troika of Devi Lal, Bhajan Lal and Bansi Lal: Manohar Lal.
Another nickname bears equal weight, with a BJP slogan for Haryana declaring 'Mano Again'.
Haryana elections: Captain Abhimanyu casts vote
BJP candidate and state finance minister Captain Abhimanyu cast his vote for the Narnaund Assembly seat. Jassi Petwar of the Indian National Lok Dal (INLD) and Baljeet Sihag of the Congress are also vying for the seat.
Haryana elections: Manohar Lal Khattar's steady and behind-the-scenes rise
A surprise choice for Chief Minister in 2014, Manohar Lal Khattar has survived many a crises, including the Jat agitation that led to 20 deaths, even as the BJP has gone from strength to strength in Haryana. However, with both 2014 and 2019 seen as essentially Modi wins, Khattar has a point to prove with the coming Assembly polls.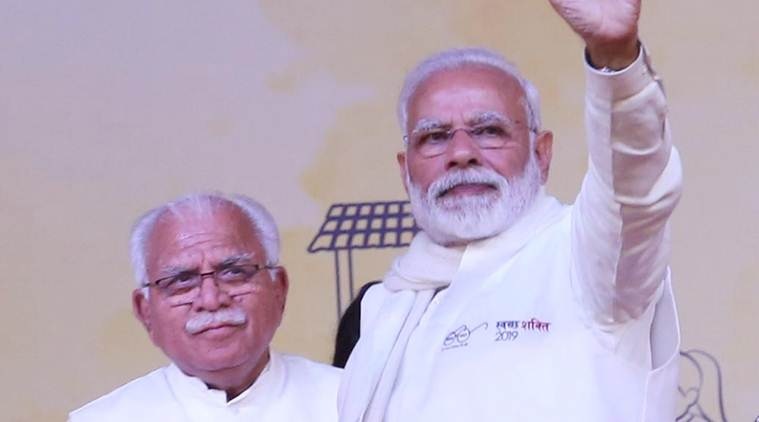 Haryana elections: Khattar cycles to polling booth
Haryana CM Manohar Lal Khattar rides a cycle to the polling booth. Khattar took the Shatabdi Express from Chandigarh to his hometown Karnal to cast his vote this morning. "First vote, then eat. I am going to cast my vote," the chief minister tweeted, sharing pictures on his personal account. "I humbly request all citizens of the state that you too must exercise the franchise by visiting your polling station. Your one vote is crucial to form a strong government," he added.
#WATCH Karnal: Haryana Chief Minister Manohar Lal Khattar rides a cycle to the polling booth. #HaryanaAssemblyPolls pic.twitter.com/NMUqTvfYJF

— ANI (@ANI) October 21, 2019
Haryane elections: Babita Phogat, family cast vote in Bhiwani
Wrestler-turned-politician and BJP candidate from Dadri, Babita Phogat also cast her vote from her native village in Bhiwani along with his father Mahavir Phogat and sister Geeta Phogat. Phogat is among the twelve women candidates fielded by the saffron party in the elections. With two Sangwan and one Phogat in fray, people in Charkhi Dadri appear a little confused as to who they see as their future MLA. But the constituency certainly will throw an exciting poll battle.
7.44 pc polling in first two hours in Haryana
In the first two hours, voter turnout in Haryana was registered at 7.44 per cent. mong other districts, poll percentage in Jind was 7.91 per cent, Bhiwani 10.76 pc, Ambala 6.67 pc, Palwal 8.88 pc, Gurgaon 6.40 pc, Faridabad 6.10 pc, Mewat 10.24 pc, Rewari 6.79 pc, Rohtak 9.80 pc, Hisar 11 pc and in Karnal district it was 5.92 pc. Panchkula district had the lowest polling percentage at 2.46 pc.
Haryana elections: 14-year-old 'reporter' in spotlight this poll season
Rapidly gaining fame as "Junior Reporter," 14-year-old Goldy Goyat from Haryana has taken social media by storm with his interviews of leaders such as Dushyant Chautala and Arvind Kejriwal. Whether it is about party infighting or the ruling BJP's target of winning 75 seats in the state, Goldy does not shy away from asking tough questions to anyone he interviews.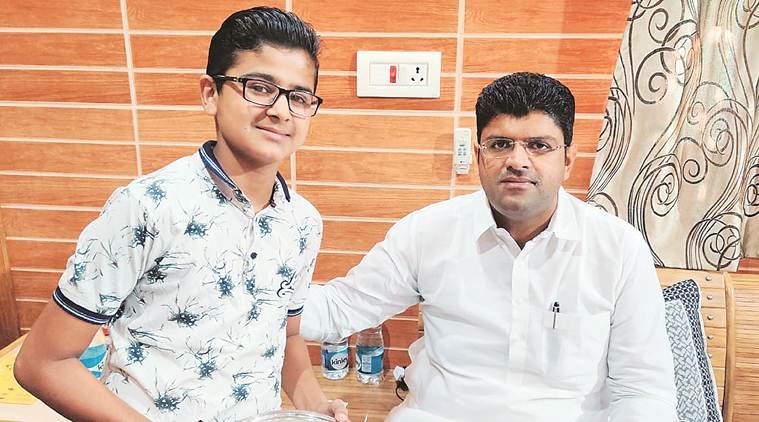 Congress spokesperson Randeep Surjewala casts vote
Congress spokesperson Randeep Surjewala on Monday cast his vote from Kaithal constituency. On the last day of campaigning, Surjewala launched a scathing attack on the ruling BJP on Saturday for its five-year "misrule" in Haryana. He is seeking re-election from Kaithal.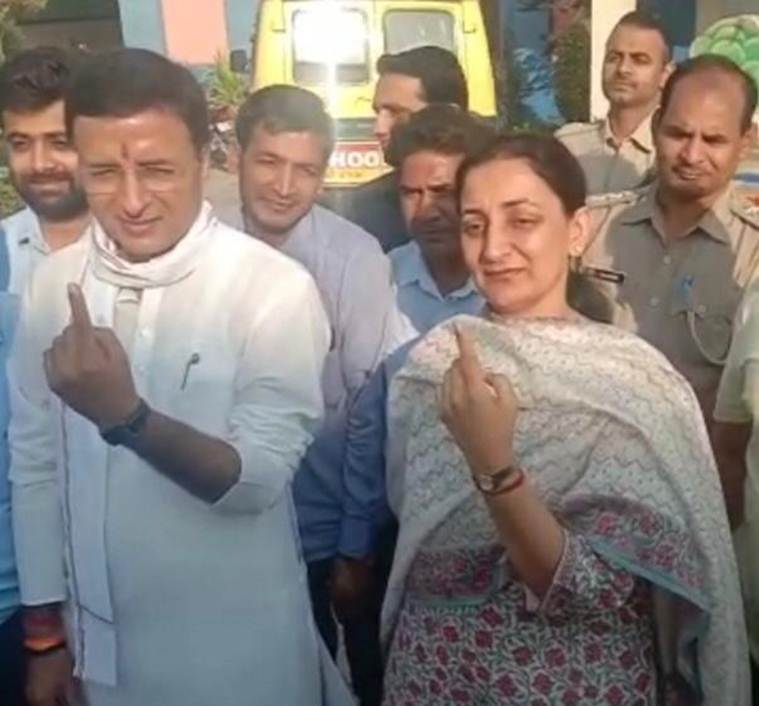 Haryana elections: How did the parties fare in 2014 polls?
In 2014, BJP had won 47 seats – its best ever performance in Haryana, and formed the government with absolute majority. INLD had got 19, Congress 15 and Haryana Janhit Congress (which later merged into Congress) had got two. With a current strength of 48 in the Vidhan Sabha (including Jind that BJP won in a bypoll in January this year), BJP has set a target of 75 plus seats, this time.
The other political parties including BSP, AAP, INLD-SAD combine, Swaraj India and the Loktantra Suraksha Party (LSP) have also thrown their hat into the ring, though none of them is fighting on all 90 seats. Delhi's Chief Minister Arvind Kejriwal stayed away from the campaign even while his party is contesting on 46 seats. The October 21 polls will also decide the fate of over 30 turncoats in the fray with BJP fielding 15, JJP 13 and Congress two such candidates.
Haryana elections: Dushyant Chautala, family ride a tractor to polling station in Sirsa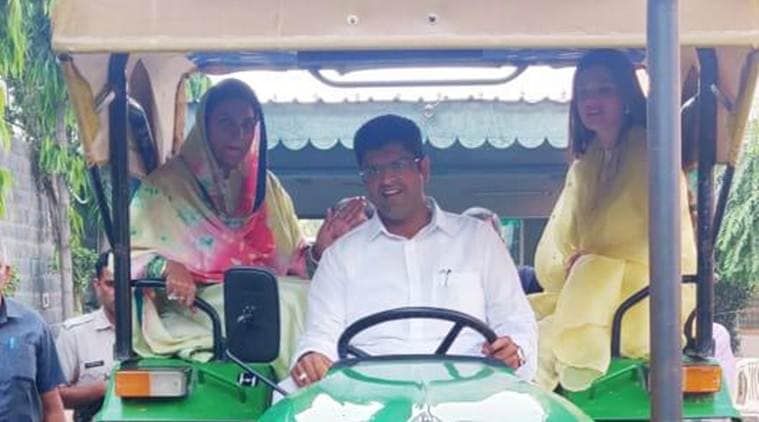 Dushyant Chautala along with his mother and wife on their way to a polling station in Sirsa. Dushyant is locked in one of the most keenly observed poll battles in Haryana. The former MP from Hisar will once again take on BJP's sitting MLA Prem Lata, who had defeated him from the Jat-dominated Uchana Kalan constituency by a margin of over 7,000 votes in the 2014 Assembly polls. Prem Lata is wife of Rajya Sabha MP and former Union minister Birender Singh.
Haryana elections: BJP's nationalism pitch Vs Congress' specific issues
The Haryana Assembly polls have emerged as a contest between BJP's "nation-first" poll pitch combined with CM Manohar Lal Khattar's five-year tenure in the state and opposition's questions on "deteriorating economy and unemployment" and various state-specific issues.
During its entire campaign, BJP kept abrogation of Article 370 and 35-A in J&K as its core focus. All its star campaigners and party's nominees in their public addresses kept nationalism on the top, followed by the state government's performance in last five years. The entire opposition, however, has targeted ruling BJP of misleading the voters by using national issues to "camouflage its failures in the state".
Haryana elections: Yogeshwar Dutt cast his vote in Sonipat
Olympic winner and wrestler Yogeshwar Dutt cast his vote in Sonipat. He is one among the names of newly inducted sports stars by the BJP in the state. Yogeshwar who is contesting against Congress' Krishan Hooda said the BJP's focus on nationalism and moves such as surgical strikes attracted him to join the saffron party which has always put the nation above all.
Sonipat: Yogeshwar Dutt, Olympic Medallist & BJP candidate from Baroda casts his vote. He is contesting against Congress candidate Krishan Hooda. #HaryanaAssemblyPolls. pic.twitter.com/Qg5wCoGg4E

— ANI (@ANI) October 21, 2019
Vote on issues, not by looking at people: Mohan Bhagwat
RSS chief Mohan Bhagwat, who cast his vote in Maharashtra today, said he doesn't believe in NOTA. Describing voting as "national duty", he called for 100 per cent voting among the people. Asked if people will respond positively to national issues raised by the BJP, he said, "You will come to know in three-four days. Vote on issues, and not looking at the person or the environment."
Haryana Assembly elections: As Gurgaon goes to polls, some old and new promises
Over 3 lakh voters in Gurgaon will today choose between 16 contenders for the post of MLA. For Congress candidate and former MLA Sukhbir Kataria, the main focus is bringing connectivity to Old Gurgaon by extending the Metro. AAP's R S Rathee plans to build a flyover on Sheetla Mata Road and has promised an end to water scarcity. For BJP's Sudhir Singla, meanwhile, "cleanliness, environment, and water harvesting" will be the main areas of focus. Of the 16 candidates, only Swaraj India's Sheilza Bhatia is a woman. Women's safety is first on her list of commitments
Haryana Congress chief Kumari Selja casts her poll
Casteism, dynasty politics hinder growth in Haryana, says Shah; asks voters to vote for development, nationalism
As polling began in Maharashtra and Haryana, Union Home Minister Amit Shah appealed voters to turn up in large numbers.
वीरभूमि हरियाणा के विकास के लिए जातिवाद, परिवारवाद और भ्रष्टाचार सबसे बड़े अवरोधक हैं। विकासवाद और राष्ट्रवाद के लिए दिया गया आपका एक वोट हरियाणा को प्रगति के पथ पर अग्रसर रखेगा।

हरियाणा के मेरे सभी भाई और बहन जलपान से पहले मतदान कर प्रदेश की विकासयात्रा में भागीदार बनें।

— Amit Shah (@AmitShah) October 21, 2019
Haryana CM Khattar urges voters to exercise franchise in great numbers
Haryana Chief Minister Manohar Lal Khattar has also appealed to voters to turn out in record numbers. "I appeal that all of you must participate in the festival of democracy and exercise your right to franchise in great numbers," he said.
Haryana elections: Who are the key contenders
Of the 1,169 contenders, some of the prominent faces are Chief Minister Manohar Lal Khattar, who will be contesting from Karnal, former chief minister and Congress Legislative Party leader Bhupinder Singh Hooda from Garhi Sampla-Kiloi, Randeep Singh Surjewala from Kaithal, Kiran Choudhary from Tosham and Kuldeep Bishnoi from Adampur.
Haryana elections: TikTok star Sonali Phogat casts vote in Hisar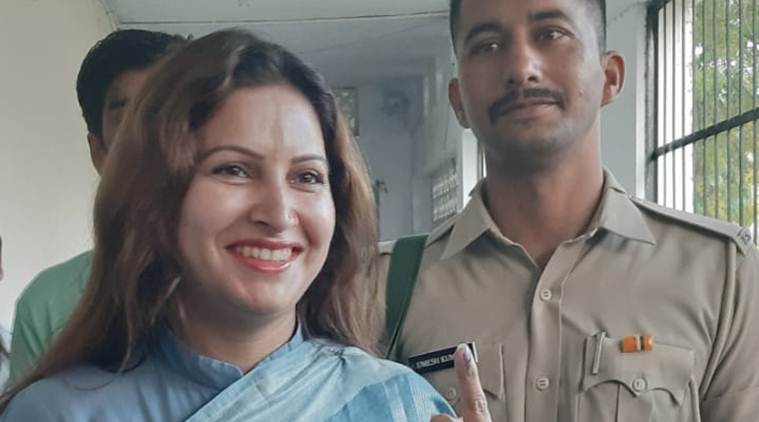 TV actress and TikTok star Sonali Phogat casts her vote at a Jat School in Hisar. She is contesting against former CM Bhajan Lal's son Kuldeep Bishnoi in the constituency of Adampur on a BJP ticket
Haryana elections: 85 lakh women to vote today after aggressive campaign by all parties to woo them
With voting underway in Haryana, political parties in the state are hoping that their special focus on wooing women voters will pay dividends when the results come in on October 24. Political parties in the state spoke about women education, jobs, self-defence in their election manifestos and even women voters spoke about issues facing them including unemployment, financial crisis and domestic violence. Out of 1.83 crore voters of Haryana, approximately 85.12 lakh are women.
In this election, the JJP had organised 'Hari Chunari Ki Chaupal' programme specially for women so as to enroll the women voters with them. These chaupals were held in 58 constituencies starting from the month of July and culminated after poll dates were announced. Meanwhile, the INLD has promised Rs 5 lakh shagun at the marriage of girls from economically backward sections. While BJP has given no reservation in jobs to women, it has announced free education to two daughters of a family till graduation if the family income is less than Rs 1.80 lakhs per annum
Contest in Haryana only between BJP and Congress: Bhupinder Singh Hooda
Former Haryana Chief Minister Bhupinder Singh Hooda said the contest in the state is only between the BJP and Congress and that his party will emerge victorious. "Jannayak Janata Party (JJP) and Indian National Lok Dal (INLD) are not factors, the contest is between Congress & BJP. Congress will get the majority," Hooda said, reported ANI.
PM Modi urges voters in Haryana, Maharashtra to enrich festival of democracy
Ahead of polling in Haryana and Maharashtra, Prime Minister Narendra Modi took to Twitter to encourage voters to come out in large number and participate in the election process. "Elections are taking place for Haryana and Maharashtra assemblies. There are also by-polls taking place in various parts of India. I urge voters in these states and seats to turnout in record numbers and enrich the festival of democracy. I hope youngsters vote in large numbers."
Welcome to the Indian Express live blog on Haryana Assembly elections. Voting for the 90-member House began at 7 am and will continue till evening. Follow this space to track the latest news.