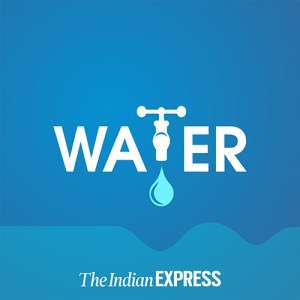 Water is everywhere, in the air we breathe, in our food and drink, in the electronics we use. There is no life without water. Tune in every Tuesday, to follow Ameya Nagarajan as she explores the story of water in India.
Singing about the rain
In our first episode, Ameya explains why she worries about water, and then sets off on a quest to understand the monsoon in India. She speaks to various people to understand the importance of the monsoon to India, in terms of history and culture as well as agriculture and economics.
---
You can follow us and leave us feedback on Facebook and Twitter @expresspodcasts, or send us an email at podcasts@indianexpress.com. If you like this show, please subscribe and leave us a review on Apple Podcasts so other people can find us. You can also find us on http://www.indianexpress.com/audio.
You can tweet to Ameya on @ameyann
More info
Read less
Singing about the rainIn our first episode, Ameya explains why she worries about water, and then sets off on a quest to understand the monsoon in India. She speaks to various people to understand the importance of the monsoon to India, in terms of history and culture as well as agriculture and economics. You can follow us and leave us feedback on Facebook and Twitter @expresspodcasts, or send us an email at podcasts@indianexpress.com. If you like this show, please subscribe and leave us a review on Apple Podcasts so other people can find us. You can also find us on www.indianexpress.com/audio. You can tweet to Ameya on @ameyann