One of Peru's most-wanted criminals, who carried a bounty of 20,000 soles (over $6,000) was arrested on Monday. The 27-year-old, who was jailed in 2015, had managed to escape Ancón I penitentiary in Piedras Gordas (near the Peruvian capital of Lima) a year ago. Alexander Delgado, who was serving a 26-year sentence after being found guilty of raping minors and theft, had escaped the prison after posing as his twin brother. He was picked up on Monday in Callao, a port city near Lima.
On January 10, 2017, Alexander allegedly drugged his twin Giancarlo Delgado, borrowing his clothes, switched IDs and walked out of the prison. Giancarlo, who was left on the floor of the prison cell, was initially arrested and investigated for helping his brother. Later, charges against him were dropped.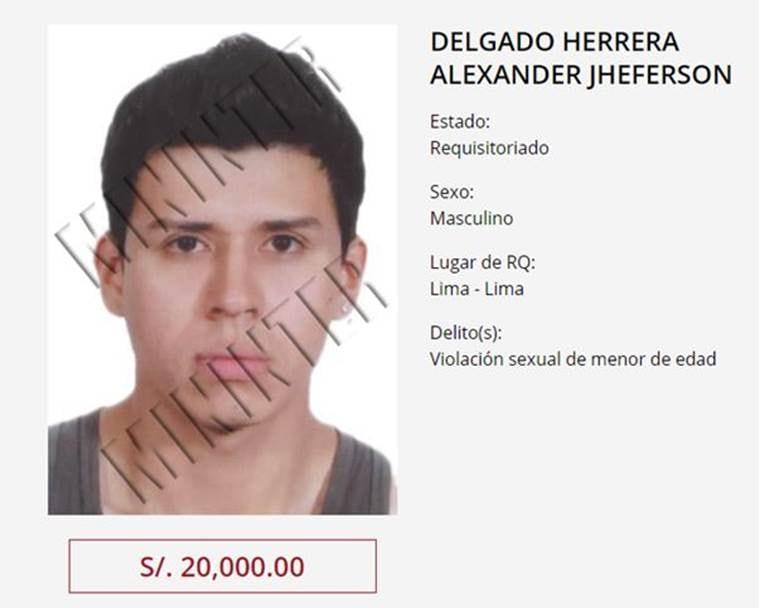 Prison director Joel Quezada was fired after the incident.
"It's unbelievable, in 12 years nobody had escaped from Ancón I," Justice Minister Marisol Pérez Tello was quoted as saying by the local media. Meanwhile, Alexander is likely to be transferred to a maximum security prison in Challapalca, in southern Peru. The prison is located at an altitude of 5,000 metres.