Social reformer Raja Ram Mohan Roy, also known as the father of 'Indian Renaissance', is remembered for his fight for women's rights at a time when the country was suffering from harsh societal norms and traditions which included the practice of Sati.
Raja Ram Mohan Roy was born in Radhanagar in Bengal Presidency in 1772 to a Brahmin family. He left home at an early age and shunned the prevalent practices of idol worship and several orthodox practices of the time. Roy left home and traveled through Himalayas and Tibet while learning Persian and Arabic along with Sanskrit. This influenced his thinking about one god, as he preached unity of God and made early translations of Vedic scriptures into English in the later parts of his life.
READ | Raja Ram Mohan Roy: Google Doodle remembers the father of 'Indian Renaissance'
Upon returning, he was married by his parents to change his outlook towards life and society. However, it failed to deter his commitments, as he delved deep into the studies of Hinduism. After the death of his father in 1803, he moved to Murshidabad where he published his first book, a Persian treatise with an Arabic preface, "Tuhfat-ul-Muwahhidin" or "A Gift to Monotheism". In addition to acquiring knowledge of the ancient Vedantic literature, he also studied the Tantric works with the aid of Hariharananda Tirthaswami.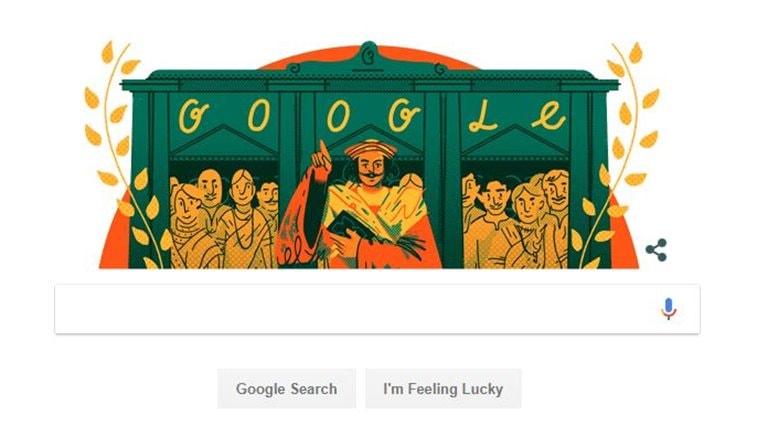 In 1814 he settled in Calcutta and in 1815 founded the Atmiya Sabha. In 1828 he established the Brahmo Samaj, "One God Society." In 1830, Raja Ram Mohan Roy traveled to the United Kingdom as an ambassador of the Mughal Empire to ensure that Lord William Bentinck's Bengal Sati Regulation, 1829 banning the practice of Sati was not overturned.
Ram Mohan Roy was revered by many across the world. Netaji Subhas Chandra Bose in his book 'The India Struggle' called him "the apostle of a religious revival" in India. Bose said, "He urged a return to the original principles of Vedantism and for a total rejection of all the religions and social impurities that had crept into Hinduism in later times. He also advocated an all-around regeneration of the social and national life and the acceptance of all that is useful and beneficial in the modern life of Europe. Raja Ram Mohan Roy, therefore, stands out against the dawn of the new awakening in India as the prophet of the new age."
For all the latest Who Is News, download Indian Express App