Weather forecast Today India HIGHLIGHTS: Over eight lakh people across 21 districts have been affected as the flood situation in Assam continued to be grave, with many rivers flowing above the danger level in various places. The Assam State Disaster Management Authority (ASDMA) has said that three people were killed due to rain and flood-related incidents.
The India Meteorological Department (IMD) has predicted rainfall over Uttarakhand and northern parts of Uttar Pradesh during the next five days. Meanwhile, Delhi witnessed a hot and humid morning with the minimum temperature settling at 29 degrees Celsius, a notch above the season's average. According to PTI, Delhi is likely to see rainfall on July 15-16. Rain is also likely in Himachal Pradesh, Jammu and Kashmir and northern parts of Haryana and Chandigarh, Punjab between July 14-16. According to the weather agency, a cyclonic circulation over northeast Uttar Pradesh and adjoining Bihar will bring rainfall to the areas. Subdued rain activity is likely to continue over Madhya Pradesh, Chhattisgarh, Gujarat, Rajasthan, Maharashtra, Andhra Pradesh and Telangana over the next 4-5 days.
Live Blog
IMD has predicted heavy to very heavy rainfall in West Bengal, Assam and Meghalaya. Check LIVE UPDATES on weather forecast today.
Himachal Pradesh and Uttarakhand to receive moderate to heavy rain for the next two to threee days
Skymet Weather has predicted that Dharamshala, Shimla, Solan in Himachal Pradesh and Dehradun, Nainital, Mussorie, Rishikesh in Uttarakhand are likely to receive rain for the next 2-3 days.
Farmers face acute weather shortage in Nagpur
Farmers in Vidarbha are facing acute water shortage. According to M Sahu, Deputy Director, IMD, rain is not expected in the coming 5 days as weather conditions are not favorable. Light rain expected only at 1 or 2 locations and the rainfall rate is 28% lesser than the normal rainfall rate, news agency ANI reported.
MeT Department forecasts rain in national capital on July 16
The minimum temperature in Delhi today was 31.3 degrees Celcius, four notches above the season's average. the maximum temperature is likely to be around 38 degree Celsius. A MeT official said that rains are expected to lash the city on July 16.
Visuals from Assam's Majuli district
Below are the photos of the flood-like situation, which developed due to heavy rain in Majuli district of Assam.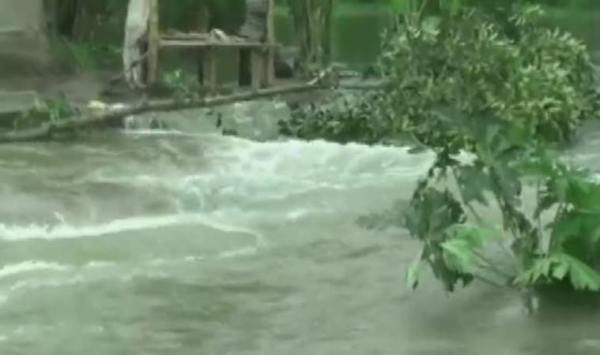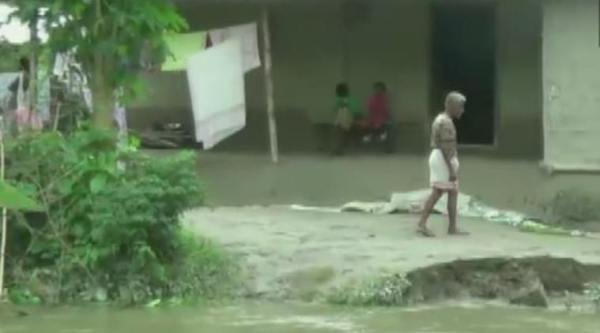 West Bengal's Cooch Behar receives 197 mm rainfall
Cooch Behar in West Bengal has been the rainiest place in the last 24 hours, receiving 197 mm rainfall.
Flood-like situation in Prayagraj due to rain
Incessant rainfall has led to an increase in the water level of river Ganga at Sangam Ghat. Houses near the river are submerged in water and thousand have been displaced from the surrounding areas, news agency ANI reported.
Waterlogging in West Bengal's Cooch Behar district
Cooch Behar district of West Bengal is waterlogged after incessant rainfall, news agency ANI reported.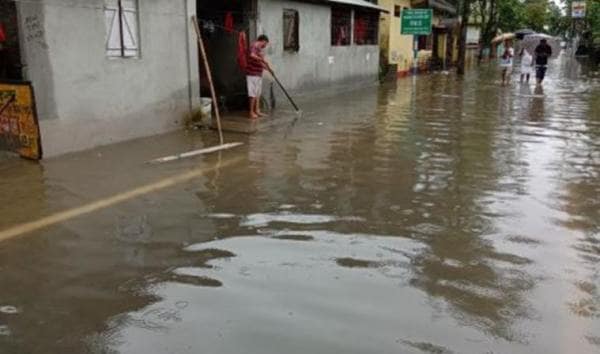 Flood situation in Assam worsens
Around 8,69,024 people across 21 districts have been affected by the floods in Assam. A total of 68 relief camps have been set up with 7643 inmates. National Disaster Response Force (NDRF) and State Disaster Response Force (SDRF) operations are underway.
El Nino begins to weaken, likely to turn neutral in two months
The El Nino effect prevailing over the Pacific Ocean, which is responsible for suppressing rainfall during the monsoon months, is beginning to dissipate. The weakening of El Nino is good news for India, which received rain 32 per cent below normal in the month of June.
Water level in Bihar's Gandak Barrage rises
The water level in Gandak Barrage in Bihar has risen after heavy rainfall in west Champaran.
Over 4 lakh people affected by floods in Assam
Light to moderate thundershowers likely in Himachal Pradesh
IMD, Himachal Pradesh has predicted that light to moderate rain/thundershowers with heavy spells at isolated places are likely to continue in Chamba, Kangra, Una, Solan, Hamirpur, Bilaspur, Sirmaur and Mandi districts in Himachal Pradesh.