By:
Trends Desk
| New Delhi |
Updated: November 17, 2017 8:14:37 pm
Scottish-born Indi Cowie has set not one, but two new records in the field of freestyle football and her successful feat has helped her grab another spot in the Guinness World Record books. The 23-year-old won the title for the most "around the world" ball control tricks in one minute and most "touches of a football with the soles" in one minute (female) at the AT&T Stadium in Texas, United States.
Cowie has a huge fan base of more than two million on social media and people enjoy her thrilling soccer tricks. After an unfortunate accident in college, she suffered from an Anterior Cruciate Ligament (ACL) injury. However, she didn't let that affect her career. Against all odds, she reframed her future in the sport and was also dubbed as the FIFA Street World freestyle champion by the legendary Cristiano Ronaldo in 2012. Here's how she created the two recent records.
For the first title, she had to make sure that her leg encircled the ball while it was in mid-air before catching it on her foot again.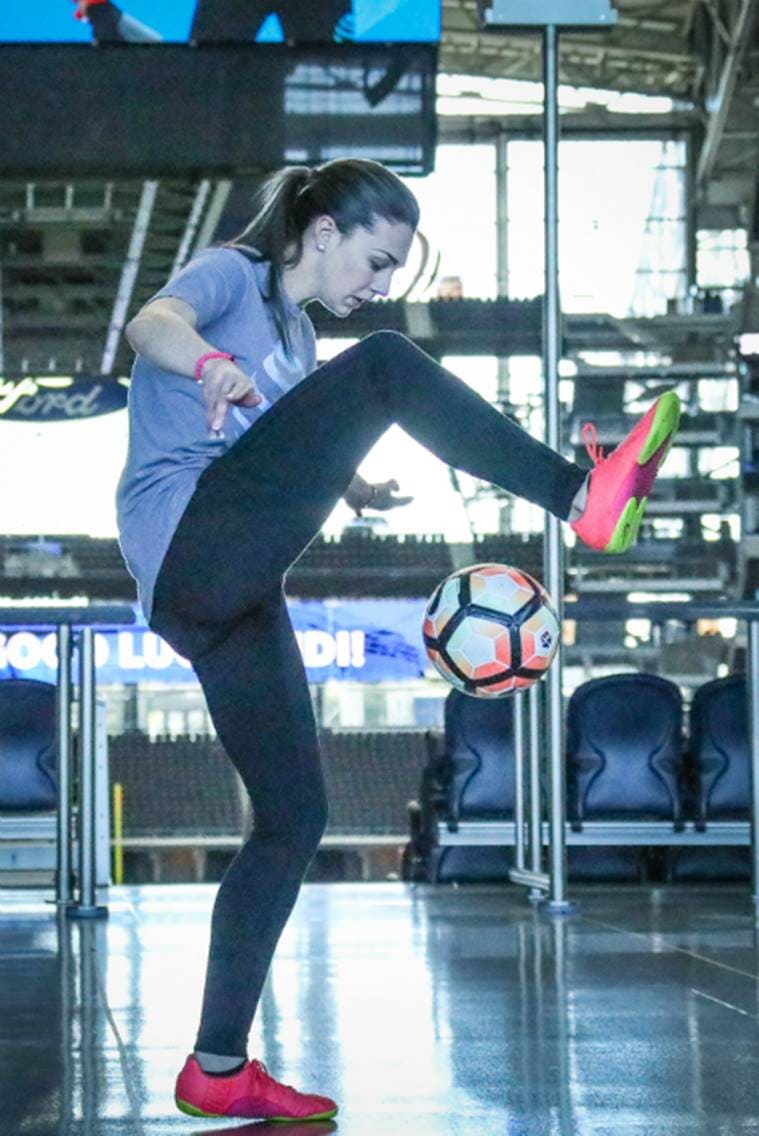 Beating the former record holder by one rotation with a total of 60 tricks, she succeeded under the pressure of a 60-second attempt.
To create the second record, Cowie needed to make sure that the ball did not touch the floor once.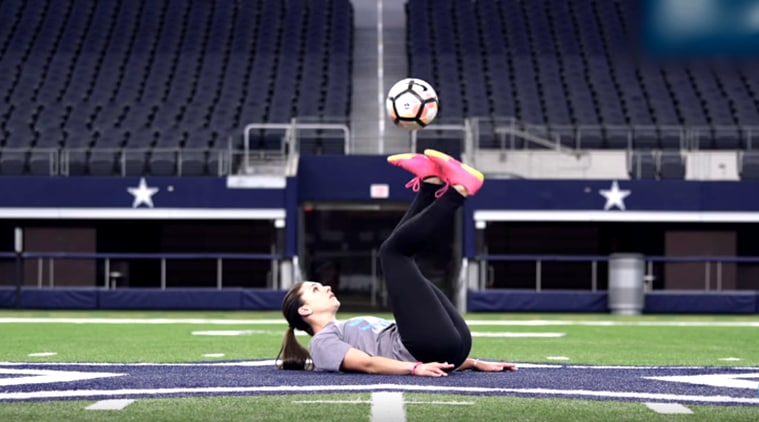 Taking the challenge with her bravery and skill set, the freestyle expert vigilantly achieved a new record of 200.
The young footballer has three world record titles under her name now. Earlier in 2012, she had won the title of the "most heel touches in one minute (female)" at 102. To celebrate her success, the athlete got a surprise congratulatory video from her friends and family, which was displayed on the stadium's screen.
📣 The Indian Express is now on Telegram. Click here to join our channel (@indianexpress) and stay updated with the latest headlines
For all the latest Trending News, download Indian Express App.