By:
Trends Desk
| New Delhi |
Published: September 14, 2017 10:02:13 pm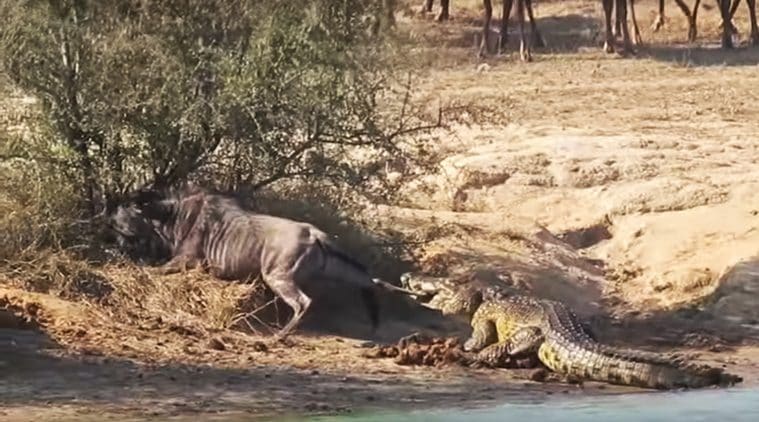 In the video, the wildebeest struggles for over 2 minutes before finally pulling out from the jaws of the crocodile. (Source: Kruger Sightings/Youtube)
Inspiration to fight can come from anywhere, and while we may look for idols in humans, there are moments when animals end up giving us that boost. One such video that has surfaced on the Internet is that of a Wildebeest fighting to pull out from the jaws of a crocodile. The video, which goes on for over 2 minutes, shows the animal struggling vigorously to get its hoof out from the aquatic reptile's mouth.
One can clearly notice the will of the wildebeest, who is determined to fight, even when it is being overpowered by the crocodile. Even after struggling for over a minute and not giving up hope, the wildebeest fails to break free and is eventually pulled into the water. It is then, that the unexpected happens.
Watch the video here
For all the latest Trending News, download Indian Express App