By:
Trends Desk
| New Delhi |
Published: January 17, 2018 10:22:26 pm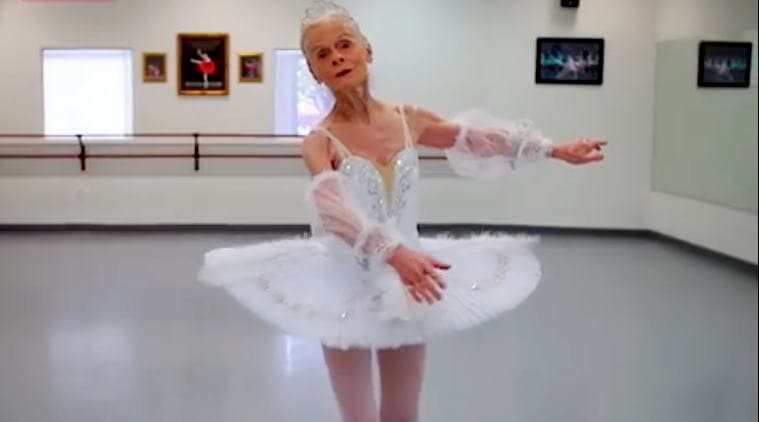 Too old to continue what you love? Take inspiration from this lady who has been a ballerina for 70 years (Source: BBC Three/Facebook)
Seven decades ago, this lady started her ballet career and as per common belief, she too thought that after her 20's things would be over. However, breaking norms around ballet, at 77, she still continues to dance.
Madame Poole, is a ballerina who has continued doing what she loves. She travels around the world to perform and even teaches next generations of ballerinas. She inspires her students, who look up to her and believe that no matter how old you are, you can still do the things you love. If there is anything stopping you from doing what you love, give this short video a watch and get inspired.
For all the latest Trending News, download Indian Express App