Srivedi passed away on February 24, leaving fans in shock and denial. People still can't believe that the English Vinglish actor is no more and there has been an outpouring of grief — online and offline — ever since. The actor, 54,  succumbed to cardiac arrest while she was with her family for Mohit Marwah's wedding in Dubai. Although shocked and disturbed, fans of the actor have been remembering her quoting their favourites of her many magical performances, her simmering screen presence and her impeccable comic timing.
Often hailed as one of India's first female superstar, Sridevi was a veteran and could pull off any role with enviable ease. Be it essaying double role in Lamhe or being the journalist in pursuit of a story in Mr India, Sridevi always pushed the envelope. But above all else, and much before Priya Prakash Varrier's wink created waves on social media, it was Sridevi's expressive eyes that stole hearts, made them race and even had people do a double take. Which is why here we have 20 such instances of when Sridevi did all that and more with just her eyes.
WHEN EYES COULD WOUND
WHEN THEY WOULD MAKE YOU LAUGH
THE DRAMA IN ART
SRIDEVI'S OWN BRAND OF SHYNESS
BECAUSE NOTHING BEATS CHANDNI… NOT EVEN BLACK AND WHITE
THE YOU-WILL-MELT-IN-A-SECOND LOOK
WHY DID SHE HAVE TO LOOK AWAY?
THE OMNIPRESENT TWINKLE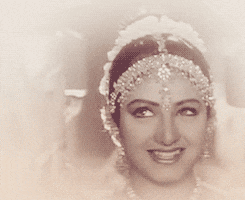 YOUR REACTION WHEN YOU HEARD SHE'S GONE
WHEN NO ONE UNDERSTOOD YOU BETTER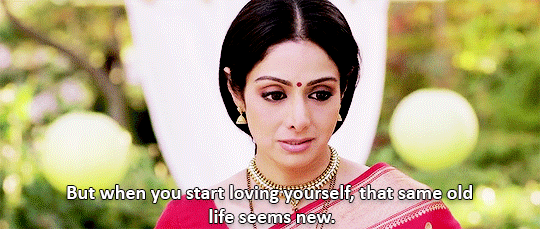 BECAUSE WE CAN'T GET OVER CHANDNI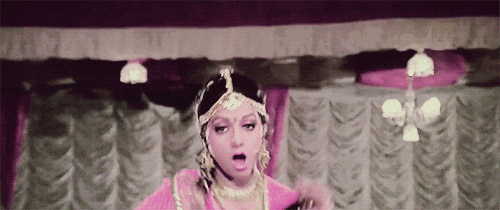 BEFORE PRIYA PRAKASH VARRIER, THIS WINK STOLE OUR HEARTS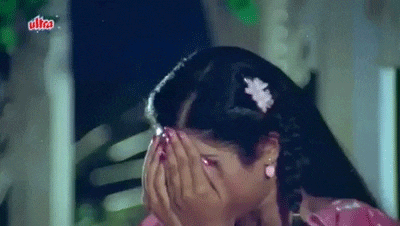 IF EVER A QUESTIONING GAZE HAD TO BE USED…
WHEN YOU DON'T UNDERSTAND, BUT MUST PRETEND LIKE YOU DO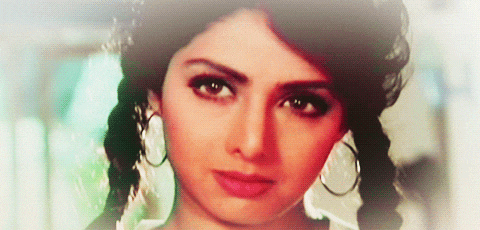 BE STILL MY HEART…
AND THEN THIS…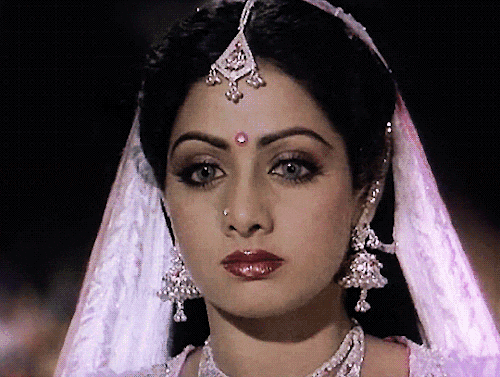 THE EYES WITH A MILLION DREAMS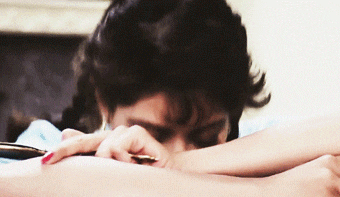 DOUBT NEVER LOOKED THIS GORGEOUS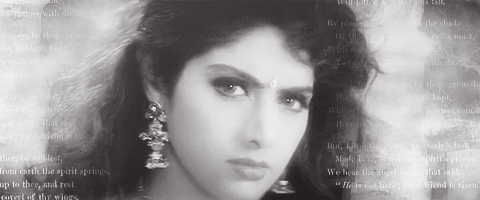 SOME EXPRESSIONS ARE ETCHED IN OUR MIND, AND THIS IS ONE OF THEM
Sridevi… you will be missed!