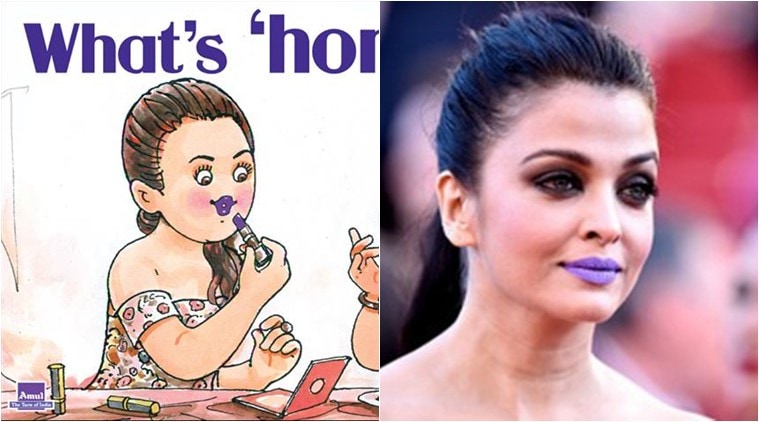 It's been more than three days but the controversy around Aishwarya Rai Bachchan's strange lip colour refuses to die down. She walked the red caret at Cannes Film Festival wearing a purple lipstick, which had the fashion fraternity divided on whether it was a bold move or sheer madness. Since then, it has been a talking point on social media and made a subject for memes, gifs and mockery.
Amul, known for its humourous take on current affairs through its posters, clearly wanted to be a art of the lot and has released their latest poster featuring Aishwarya wearing her purple lipstick.
In the ad, Aishwarya dons her now-famous lipstick and the Amul girl has butter around her lips. The caption is a stealer: "What's 'honth' what not! Amul You Cannes have it daily" referring to the famous 'What's hot, what's not" fashion trend.
Amul's ad: