It will not be an exaggeration to say that Deepika Padukone is among the actors who have a strong social media presence. With Alia Bhatt and Priyanka Chopra leading the pack by sharing almost every snippet of their lives, especially on Instagram, Padukone often uses the photo sharing app to share pictures from shoots, to talk about her close ones and family and even about the causes she support and has a result amassed a huge following of over 18 million people. But, one of her latest posts has left the Internet confused. So much so, somebody has even called it 'as confusing as Covfefe'. Others turned to Ranveer Singh for some help.
Well, the 31-year-old actor uploaded what seemed like a .. umm.. well it seemed like she is probably trying to send out cryptic messages. And being the loving fans that they are, people got down to deconstructing what she probably must have meant when uploading the picture.
"That a metal curve at the end of furniture, probably a chair or a lounge seat," "Some porcelain top of a temple or lamp shade i guess," some offered helpfully. Others, well, blinded by their love for Padukone (not your fault, guys) commented "Superb," "Owsmmm"(Millenials way of writing awesome) on the picture. "It's a Fleur de lis , the lily flower it's the sign of life , light and perfection," "Symbol of bharat scouts and guides," wrote another Instagram Good Samaritan.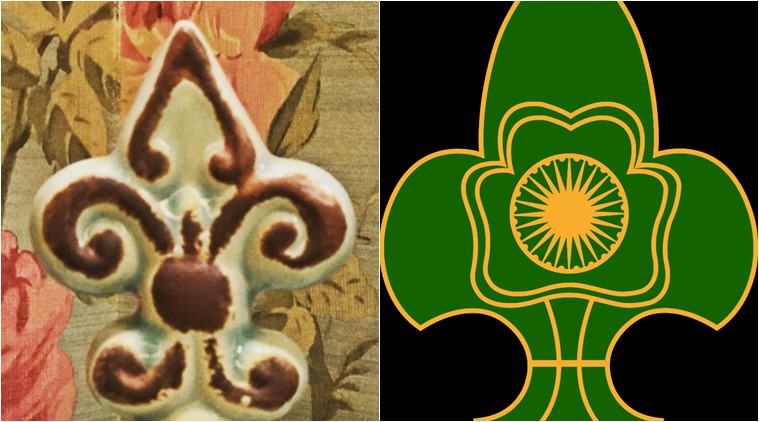 Well, when we looked up, it did look like a certain Fleur de lis and the symbol of scouts — we'd still prefer the Padmavati actor to not leave us hanging on social media like this. As one of her fan aptly puts, "What is this dear Deepika?"