When Rajasthan High Court judge Mahesh Chandra Sharma came up with the fascinating theory of how peacocks don't mate and instead impregnate the peahens with their tears, you probably thought you have heard and seen it all. Little would you have known that somebody would give Sharma a tough competition in the department of producing bizarre theories about animals. So much so, that in a parallel world where animals can speak, they have probably taken offense already. Now, a man from Kerala talking about the various benefits, some of which life-saving, of cow urine and cow dung is going viral on Facebook. A report by The NewsMinute identified him as Swami Udit Chaitanya, the founder of a spiritual retreat called the Bhagavatham village.
He begins by saying that these are truths he has understood and requires further research. From explaining how cow's horns can absorb radioactivity to how cow dung and urine can cure almost anything from — cancer to Ebola, he makes some groundbreaking 'revelations'. "If you place an FM radio in between the horns of a cow, you won't hear the programme. Just a humming noise," he even goes on to say at one point.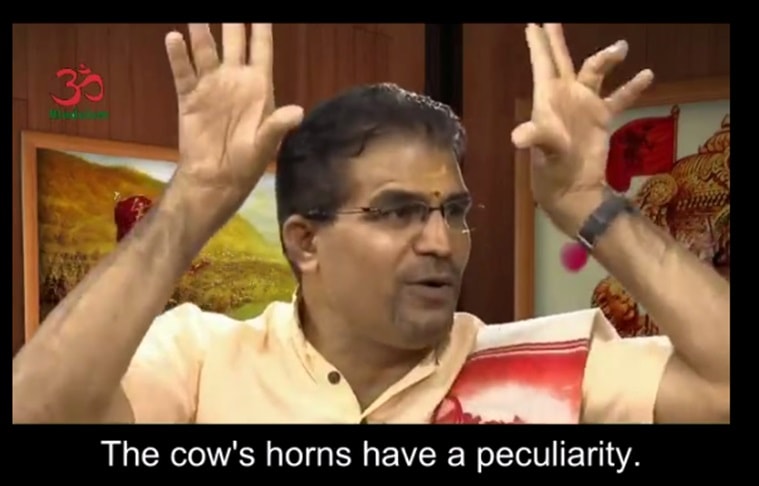 Then there is the unknown ingredient in cow urine.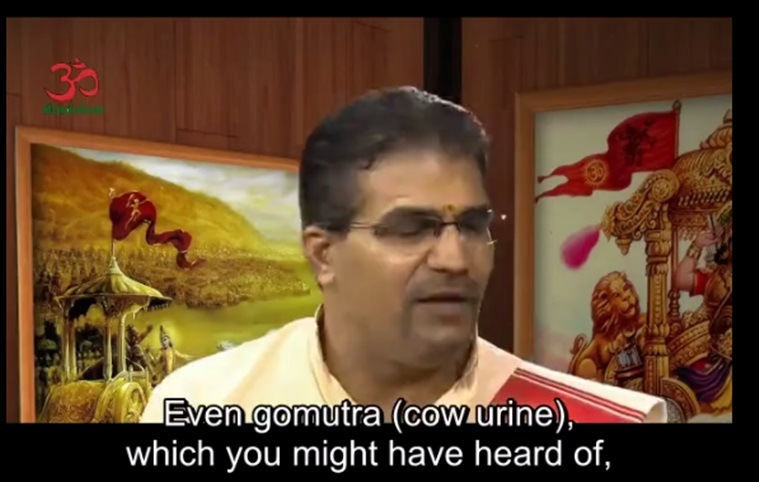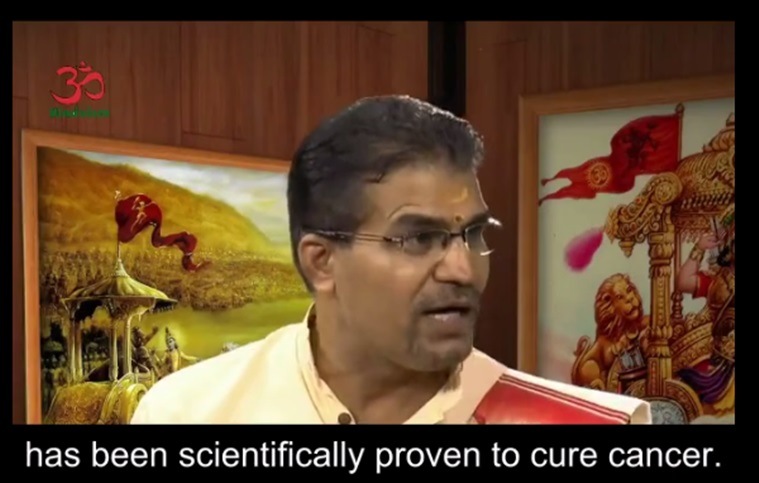 And let's not forget the cow dung, shall we.
For more 'truths' that you may not have known about the cow, watch the video here.
In case you haven't heard of the Rajasthan High Court judge's claims on why the peacock was chosen as our national animal, you can watch the video here. 
And long before the 'Peacock Theory', it was Vishwa Bandhu Gupta, a social activist, whose interesting claims about cloud computing in America that went viral. A video on YouTube shows him talking at length about how one can record highly-confidential information from the air using advanced technology.  Watch the video here.