Out of the three major gaming console makers Sony, Microsoft and Nintendo, all of them have some exciting game launches lined up for the year 2018 that may be worth waiting for. Also, we are expecting 2018 to be very important for Microsoft as they introduced Xbox One X towards the end of last year. Xbox One X has a better processor and should be enough to deliver graphics and gameplay as expected. And it can also run the games that are compatible with the Xbox One. Here is our list of upcoming games for Xbox that should be worth waiting for this year:
Red Dead Redemption 2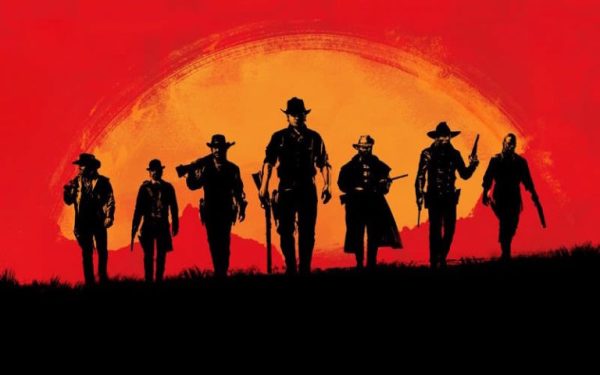 Red Dead Redemption 2 is all set to launch on October 26 this year. It will launch for both the Xbox One and PlayStation 4. Rockstar Games has decided that it's prequel story to the Red Dead Redemption game which was launched back in 2010. As for the storyline, we are playing Arthur Morgan, a member of the Dutch van der Linde gang this time around. Similar to Grand Theft Auto franchise, players should have a lot to explore on their own in addition to the missions.
Far Cry 5

Far Cry 5 is here for Xbox One, PlayStation 4 and Windows. Developed by Ubisoft Montreal, the series has come to its 11th edition since it first launched. The gameplay is expected to be more in line with previous iterations and runs in an open world environment. Ubisoft has pushed it back close combat roots this time around by introducing a slew of melee weapons to inside the storyline. Players can also create and customise their characters.
State of Decay 2
Developed by Undead Labs, State of Decay 2 is an open-world zombie game to be available for Xbox One and Windows platforms. It's the second one in the multi-year contract between Microsoft and Undead Labs. It will release on May 22, 2018. The game runs on the Unreal Engine 4 and has two modes: single-player and multiplayer. We don't know much for now except that it's going to be an open-world zombie survival third-person. More details are expected closer to its release.
The Crew 2
It's a multi-platform racing game developed by Ivory Tower for Xbox One, PS4 and Windows. It's a sequel to The Crew that was launched back in 2014. It will release on June 29. It takes place in what looks like a scaled-down version of the U.S. Players can have cars, motorcycles, boats and planes to race in the multiplayer mode or roam around in the open world. All the vehicles have their difficulties to deal with. Interestingly, players can instantly switch between the different vehicles. It has four hubs: road, street racing, pro racing and freestyle.
Crackdown 3
Crackdown 3 will release on Xbox One and Windows. First showcased at E3 gaming convention as a concept, it was originally supposed to release back in 2016. But after numerous delays, they have decided to launch it some time Q2 or Q3. It's releasing 8 years after Crackdown 2. Players play a role of a law enforcement agent in a futuristic cyberpunk city. It has two modes: single and multiplayer.
The Indian Express website has been rated GREEN for its credibility and trustworthiness by Newsguard, a global service that rates news sources for their journalistic standards.