Written by
Ameya Dalvi
|
Updated: July 20, 2018 1:40:07 pm
WhatsApp is one messaging platform that every Tom, Dick, Harry, their aunts and grandparents are hooked on to these days. While it adds great value as a communication channel, it does add the same amount of nuisance value as well (unless you are the one causing the nuisance). The company is looking to curb some nuisance by limiting message forwarding on WhatsApp. There are so many other features that you wish WhatsApp had or that it did certain things differently. Today, I am not going to dwell on any futuristic fantasy features for the app but five simple tweaks that, if the developers care to add, can make WhatsApp a lot smarter than what it is today.
Ask users for their approval before being added to a group
Simple, isn't it? Then why isn't it there yet? Dear WhatsApp developers, how would you like it if you found yourself in the middle of a mob all of a sudden, and if you try to run away, you get dragged right back in? That's the exact feeling we get when added to a group we don't want to be a part of. No, muting the group for a year is not the solution. How about a simple 'You have been added to a group by XYZ – Accept/Decline'? Spare us some social awkwardness, please!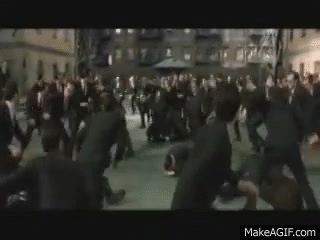 A separate tab for muted groups
Even if we mute a group and opt for no notifications, that group does show up among our regular chats. And if there's activity, it invariably ends up on top of the list. How about a separate tab under which all the muted groups can be at peace (and so can we)? That will help users focus on conversations they actually care about without being polluted by those they don't.
A better algorithm for recently/frequently used emojis
The emojis, of course – the sole window of our emotions in this asocial world of social networks! I am sure every WhatsApp user finds one of his/her frequently used emoji missing from the list of recently used emojis every now and then, thus causing separation anxiety.
This happens due to WhatsApp giving way too much importance to most recently used emojis, putting them higher up on the pecking order at the cost of some of their more frequently used counterparts. A little tweak to the algorithm can fix this by adding the newer icons at the bottom of the list rather than at the top. This may not be as big a deal as the first two but no harm in getting smarter, right?
Remove deleted messages completely
WhatsApp recently granted users the power to delete their messages within minutes of posting them. A very handy feature to have to save yourself from that embarrassing typo or the complex yoga where one ends up with their foot in the mouth. But why do a half-baked job of just clearing the message and not it's stain! The 'This message has been deleted' residue is probably more irritating than the deleted message itself. So in the next update, please make sure you wipe it clean.
Notification for messages/replies to you in a group
Even if you don't mute a group, there are many who don't check group messages that frequently (several WhatsApp users still have a job and actually work). And chances are that your phone is in silent mode at work and won't alert you. Wouldn't it be nice to know at a quick glance if someone has replied to you or tagged you in a group message even before opening the group?
So how about some visual notification or a symbol to hint you about such an activity. A similar feature already exists in Telegram where it shows an @ symbol next to the number of unread messages to accomplish the above. WhatsApp developers seem to have been heavily inspired by Telegram in recent times anyway. So how about drawing some more inspiration and adding this feature?
I will stop here for now. If you think WhatsApp needs some more instant fixes that I haven't listed or I have listed something that already exists, feel free to let me know in the comments section below. Time for me to check my WhatsApp messages that I haven't for the past hour or so. Damn this FOMO!
📣 The Indian Express is now on Telegram. Click here to join our channel (@indianexpress) and stay updated with the latest headlines
For all the latest Technology News, download Indian Express App.
The Indian Express website has been rated GREEN for its credibility and trustworthiness by Newsguard, a global service that rates news sources for their journalistic standards.