Ok Google. The Nexus 5X must be special for you. Two years back, the LG Nexus 5 had set the benchmark pretty high. It was among the best Android smartphones till late 2014. The ambitious Nexus 6 was almost non-existent. It failed to make any sort of noise at all, at least in India.
Everything was so perfect with the Nexus 5 that adding the 'X' to it would have been seriously difficult. But the least Google could have allowed is a Lumia-like plastic build which pretty much makes it look like a high-end Android One smartphone. Expectations were high. The Nexus 5X had to be better, far better, but is it? Here is the review.
PICTURES: Check out the Nexus 5X and Nexus 6P
Watch Video: First Look of Google Nexus 5X, 6P
LG Google Nexus 5X
In a desperate attempt to recreate the Nexus 5 magic, Google and LG have kept the new Nexus 5X very similar to its predecessor. Touting the Nexus 5X as the return of "The all-around champ", the idea was to offer an upgrade that "hit the right sweet spots". No doubt, it has worked. However, while maintaining the ideal Nexus 5-like form with more hardware, the Nexus 5X has somewhere lost its appeal, especially design-wise.
For people who love to drool over specs, the Nexus 5X might sound uninspiring for the price. Having said that a Nexus smartphone is all about the pure and elite experience and definitely not just specs.
After seeing the Nexus 6P and Nexus 5X smartphones, there is always this feeling that Google might have clubbed both of them- the all-metal Nexus 6P in the 5.2-inch Nexus 5X form factor. But sadly, Google wants buyers to choose between plastic and metal. And more importantly between 5.2-inch and 5.7-inch displays.
Specs: 5.2-inch Full-HD display with Corning Glass 3 protection | Android 6.0 Marshmallow | Hexa-Core Snapdragon 808 CPU | 2GB RAM | 16/32GB internal storage (non-expandable) | 12.3MP rear camera | 5MP front camera | 2,700mAh battery | Fingerprint scanner | NFC | USB Type C port
Price: Rs 31,990 (for 16GB) and Rs 35,990 (for 32GB)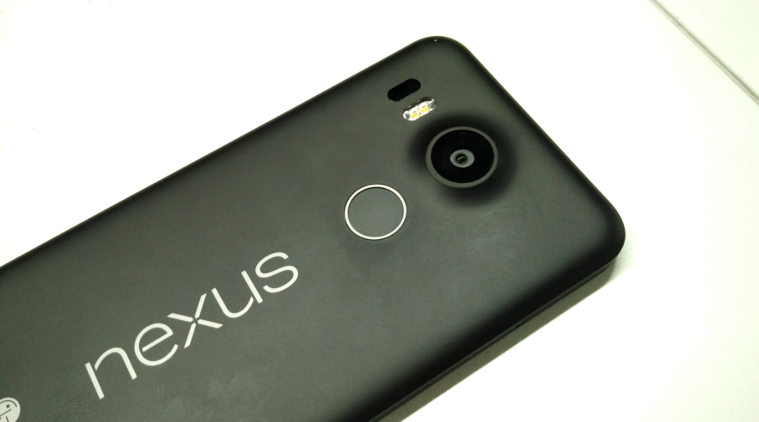 What is good?
LG Google Nexus 5X has the right form factor. It is easy to grip, lightweight and fits perfectly in your palm or pocket. The display quality is decent, however, sunlight visibility is not the best.
The best part of the Nexus 5X story has to be Android Marshmallow. The new Android operating system changes the equation altogether. It is neat, smooth and makes life a lot easier with features like 'search apps', instant Google Now and battery optimisation.
The camera quality is superior. Images appear natural with good colour reproduction. You can shoot 4K video without any sort of troubles at all. Even at full zoom, the camera will not disappoint you.
The fingerprint scanner is definitely the best in the business. The battery life of the device is decent and no doubt the device takes very little time to get fully charged.
Sample camera shots (Click to enlarge) 
What is not that good?
Nexus 5X is too much plastic for its price. The design is really not something to be proud of. While it is great to see the battery getting charged quickly, the biggest pain point is USB Type C. You will always have to remember to carry the adapter and cable. Plus, all your micro-USB pen drives or microUSB to USB connectors will become useless. Basically, you will have to start from scratch with USB Type C. To make life more complicated, LG has not provided any support. You are entirely on your own. This is really cruel on LG's part. They should supplied a USB Type C to micro-USB adapter out-of-the-box AT LEAST.
Verdict:
Android Marshmallow, a great camera, fast fingerprint scanner coupled with a smooth experience- the Nexus 5X is a delight. One of the major pain point would be dealing with USB Type C and if you are okay with the plastic build, there is nothing to complain.
LG Nexus 5X definitely has more to it than what meets the eye, but right now, I have a slight issue in believing "The all-around champ is back"- something Google boasts about with the Nexus 5X. The smartphone market in India has moved ahead at a faster pace than expected. While the Nexus 5X might still be a champion for Google, the rules have changed and so has the arena.
All said, the Nexus 5X is no doubt a beast of a smartphone but it is definitely not the numero uno in this race, especially for its price.