It is never too late to upgrade a smartphone. And if you've been wanting to buy one for long, the market is full of options. But it is important not to go wrong with choices. Therefore, from budget smartphone to mid-budget and high-end flagships, we've reviewed them all to help you make the right choice.
Over the course of one week, we reviewed HTC's flagship, HTC 10, which comes with high-end specs and costs Rs 52,990. We also reviewed Moto G4, which is a mid-budget smartphone and successor of Moto G3. Among budget phones, we did quick reviews of TCL 560, Intex Cloud Fame 4G and Videocon Krypton3 V50JG. Here is a compilation of all the smartphone we reviewed during the past week.
HTC 10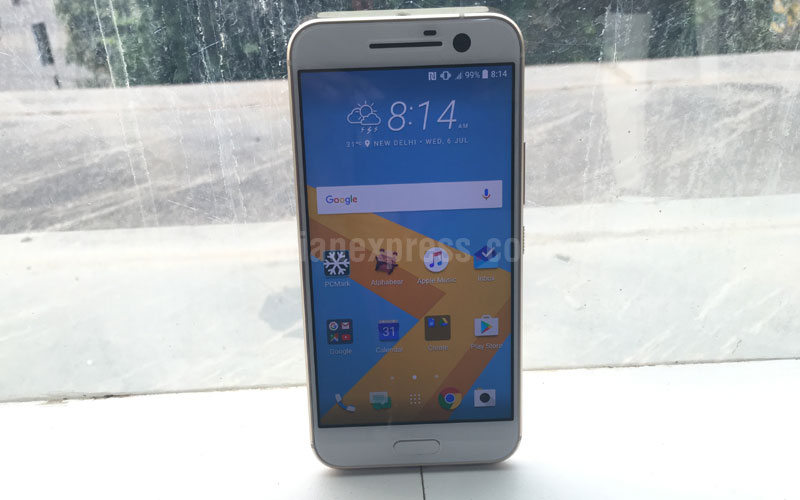 HTC 10, company's 2016 flagship features a 2K display, an aluminium uni-body design and Qualcomm Snapdragon 820 processor. At an MRP of Rs 52,990, HTC makes its clear: This flagship will take on S7 edge, LG G5 and the Apple iPhone 6s.
HTC 10 features a 12 megapixel camera with HTC's Ultrapixel technology, that ensures high quality photos even when zooming in. The front camera is 5 megapixels with 1.34 μm pixel size. In our review, we said, camera is where HTC 10 really shines, because this one delivers some stunning shots.
We observed that HTC 10's camera is top-notch and pictures taken in low-light as well as those taken outside during the day are brilliant. It is fast, there's no shutter lag and really delivers on the promise of what a premium smartphone's camera should offer.
As for specs, HTC 10 comes with 4GB RAM, and 32GB storage space. There's a micro-SD slot as well with 2TB capacity. Read full review here.
Moto G4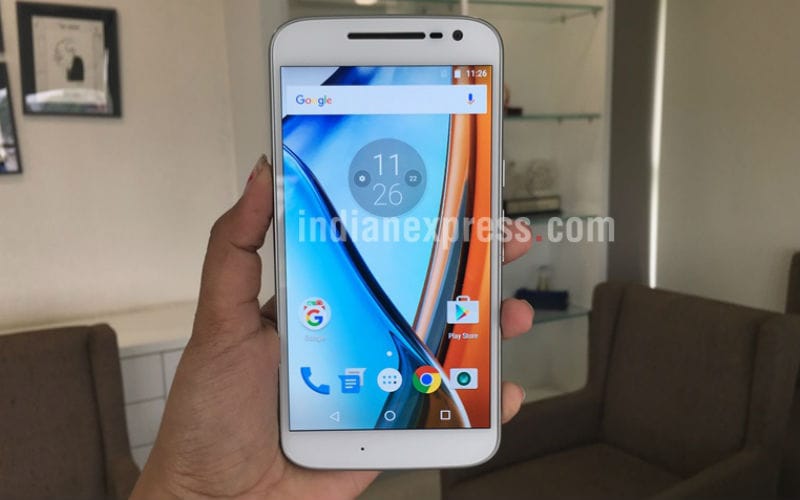 Moto G4 borrows quite a few design elements from its predecessor – Moto G3. However, the screen size is now bigger at 5.5-inches, and Moto G4 comes with a full HD display. In our review we noted the best thing about the Moto G4 has be its design.
Mot G4 sports sports a 13MP rear camera and 5MP front camera. In our review, we said the rear camera in Moto G4 does a good job in low-light settings as well as bright outdoors. The colours don't tend to look oversaturated, which is great given the price-point.
The battery in Moto G4 lasts easily for a whole day on heavy usage and the smartphone is good with multitasking. However, if you plan on buying the white colour variant, a cover is a must as it quickly picks up smudges and marks quickly. The lack of a fingerprint scanner at Rs 12,499 is what we didn't like about the phone. Read full review here.
TCL 560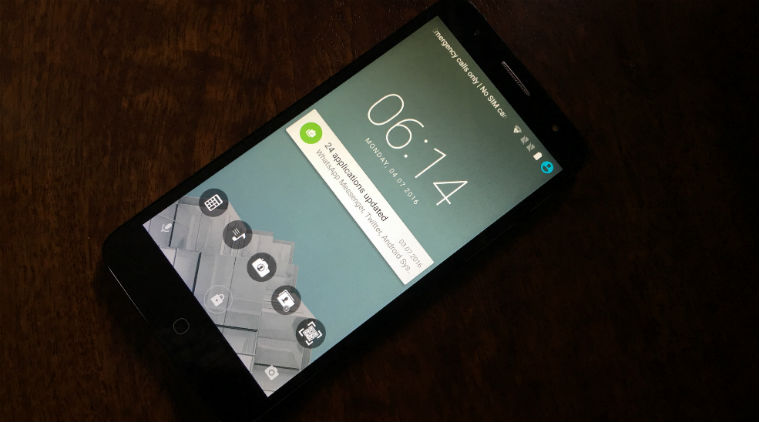 The most unique feature of TCL 560 is the iris scanner, which TCL calls EyeVerify. It unlocks the phone by scanning your eyes, and works well when you are in a well-lit environment. For other occasions you will need to use the backup. In our review we said the UI is pretty neat and very close to stock Android. There are some interesting features like the lock screen that offers multiple button options.
The rear camera is decent and gives some very subtle images if you have a steady hand. The battery life seems to be decent and will last 12 hours with vigorous use.
We however, struggled with the display while trying to take pictures outdoors, even with full brightness. Also, the graphics capabilities of the phone are limited, and you won't enjoy playing top end games on this one. read full review here.
Intex Cloud Fame 4G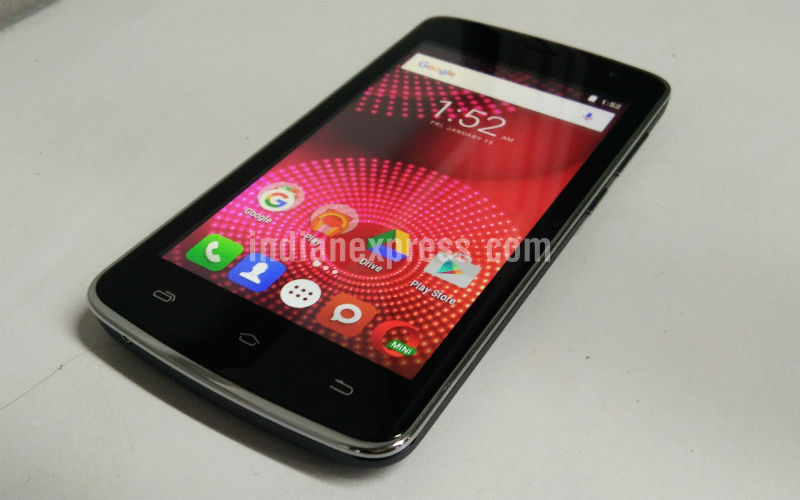 Intex's latest offering is Cloud Fame 4G, a budget smartphone with the USP of being 4G ready. We liked the device for its 4G capabilities and Android Marshmallow OS. We tried Airtel 4G on this one in Delhi area, and it worked exactly like it does on some premium smartphones.
The camera on Intex Cloud Fame 4G works exactly like what any other 4,000 rupees smartphone would offer. The display and performance matches the price.
But Intex Cloud Fame 4G is not one of the best looking device in the market. This one looks few generations old. It is a great option for anyone looking to buy their first smartphone under Rs 5,000. Read review here.
Videocon Krypton3 V50JG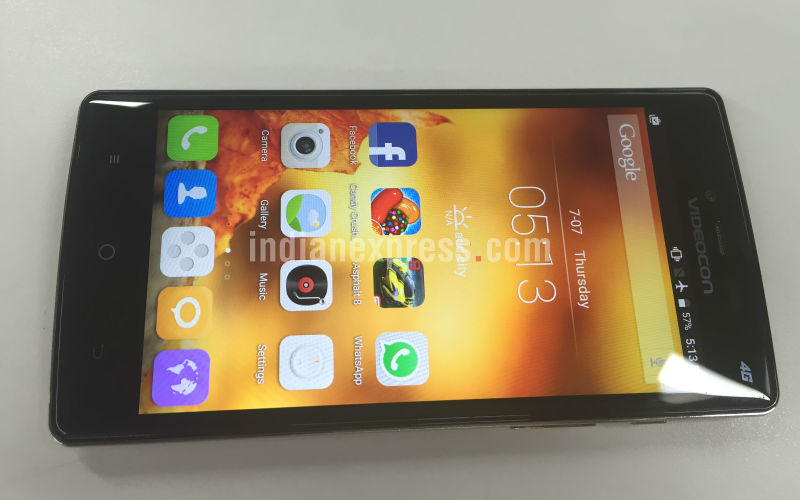 Krypton3 V50JG, a 4G-ready device that runs Android Marshmallow. The smartphone is made of plastic and priced at Rs 10,000. The device lacks a fingerprint scanner.
The smartphone is 4G-ready and comes with Android Marshmallow, which is great. The UI experience is very close to stock Android, which is a plus. The rear camera isn't one of the best in the price-range, but manages to do a good job in well-lit places. The results that were pretty decent.
The phone comes with a 6-months free subscription of Eros Now, which is great. The phone doesn't come with a full HD display, while its direct competitors offer one. So, the phone lags on this front. Also, the smartphone has apparent lags while multitasking. Read review here.