Google I/O 2016, the annual developer conference where the search giant showcases its next-gen technology, has started. The keynote address took place a few hours ago with Google announcing new products like the Google Assistant, Google Home speaker, new apps for chatting, video.
Here's a quick look at the top announcements from Google I/O 2016:
Google Assistant
Google Assistant is the company's attempt to create a conversational assistant, rather than the current Google Now, which is well more search-based. Google Assistant is going to be present pretty much everywhere, and will rely on machine learning and natural language to have a conversation with users.
"We think of it as a conversational assistant, on-going two-way dialogue with Google. It will help things get done in the real world," said Google CEO Sundar Pichai during his keynote.
Given the kind of advances that Google has made in machine-learning, search and AI, Google Assistant might just have an edge over competitors like Siri, or Microsoft's Cortana or Amazon's Alexa.
According to Pichai, the company envisions a future where Google Assistant will be able to suggest movie options, book tickets for the family, even order food and much more.
Google sees its Assistant transcending devices, powering the Google Home speaker, the Allo chatting app and gradually becoming omnipresent.  It is not clear when Google Assistant will roll out for users.
Google Home
Google Home is the Assistant-powered speaker device,  which will stream music, entertainment videos from the cloud, and handle everyday tasks for users. Just like Amazon's Echo, users can speak to the device via Google Assistant.
Google says that given the kind of advances they have made in far-field voice-language recognition, their device is superior to others in the market (read Amazon Echo). And just for the record, it bring search to your home.
Also read: Google I/O 2016 keynote: Why none of the announcements were exciting
The WiFi-based speaker can stream music directly from the cloud, let users control other speakers in their home, control their Smart Home networks including lights thermostats, etc and has support for Google's Nest. In the future, Google Home might be able to order food, book flight tickets for users.
Google Home will be available later this year, and the pricing has not been confirmed.
Google Allo  
Google Allo is a new messaging app powered by machine learning, and aims to make your conversations richer. Allo has the Google Assistant built-in as well. This is Google's answer to the other chatbot-based messaging services like Facebook Messenger.
Allo has features like Expressions with Whisper and Shout, where users can either make the text appear really large (for shout) or really small (for whisper). Users can also add text on photos sent on Allo, which Snapchat currently offers.
Google Assistant inside the app will also offer "Smart suggestions" or quick short replies that users can send to their friends. Google says Allo will learn more replies over time, and the more a user relies on the app, the better these replies will get.
It will even offer smart replies when someone sends a photo, and builds on Google's Photo capabilities to understand context and chooses a reply based on the exact image. It creates a conversational response, like say 'Yummy' to a picture of pasta.
Allo will compete with services like Messenger and WhatsApp, both owned by Facebook. Google's app will give suggestions for restaurants, etc based on the kind of conversation you're having, and will let users book a restaurant right from inside the app. Google has partnered with OpenTable in the US for this feature, and plans to add more such features.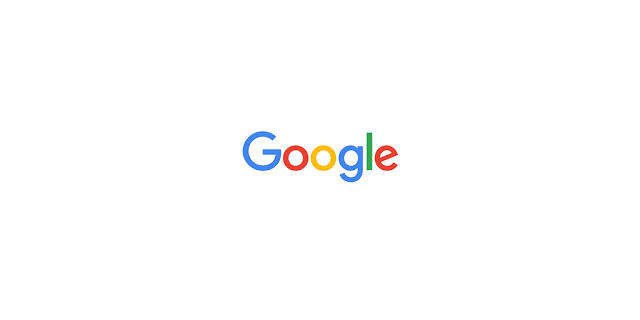 In Allo users can type @Google, and call for the assistant. Assistant will remember your name as well, including favourite sports teams and show the latest match results for these.
Basically, Google is powering its app to include Search straight into the messaging app. It will even play videos from YouTube.
Allo will come with an Incognito mode where chats are end-to-end encrypted, while chats in the regular mode are encrypted. Incognito chats have message expiration, private notifications. Similar to the Secret Chat mode in Telegram.
Google Duo
Google Duo is the video-calling app. The app will show the incoming video, even if you've not picked up the video-call. Duo will proactively monitor network quality, and will seamlessly switch between 3G/4G to WiFi depending on the connection.
Duo is Google's answer to Skype, Apple's FaceTime and will work across platforms. Both apps will come to Android and iOS later in the year.
Read more: Google I/O 2016 highlights: Home speaker, Android VR, Android Wear 2.0, Google Cloud Platform
Android N
Google says the response to the Android N Developer Preview has been overwhelming. Also the company is inviting entries from users to send suggestions for 'dessert' name for Android N.
In Android N, Google has introduced Vulcan API to give game developers direct control of the GPU to improve high-end graphics gaming. Android RunTime has also been improved with optimisations, there's a new JIT compiler, which will result in 75 per cent faster app installations thus reducing the amount of storage space needed for apps.
Android N also sees improved security with file-based encryption, media framework hardening (splits out key subsystems) along with seamless updates. The smartphone will now automatically download the update on your phone.
Other new features include the ability to go back to an app you were using by just double-tapping on the 'recent' button.
Android N gets a split-screen called multi-window view for tablets, phones and a new window-in-window features on Android TV that lets users watch something, while continuing with another task.
In Notifications, users can long-tap a notification and change its settings from within the notification shade itself. Android N will also support Unicode 9 emoji standard with 72 new emojis.
DayDream for Android N
Virtual Reality also gets a big push in Android N with a new DayDream platform, which will launch this Fall.
DayDream is Google's platform for high-quality, immersive mobile VR experience on Android smartphones. Google is looking at the whole VR ecosystem; from smartphones which have the right specs and are 'DayDream' ready, to VR headsets to apps.
DayDream in Android N means high performance, low-latency to ensure better VR experience. Google says Samsung, Xiaomi, LG, Alcatel, HTC, Huawei, will soon all have smartphones that are DayDream ready.
Google has also created a reference design for 'headsets' which will work across these smartphones. The first of these VR headsets will start launching in Fall. Google has also built a special controller for these headsets, which control the sensors. It will also be part of the reference design.
Google Play for VR is also being built, and users can install apps from the store. Google's DayDream VR will have news apps from New York Times, WSJ, video apps from Hulu, IMAX etc. Google is also promising VR games from Ubisoft, etc.
Android Wear 2.0
Android Wear 2.0 brings improvements to the Watch Face, Messaging and Fitness on the app. Any Watchface will now show data from any app and users can customise this, based on their needs.
Android Wear 2.0 will also get Smart Reply, a new keyboard powered by Google's Machine Learning, and better handwriting recognition on the watch.
Google is improving Fitness with automatic detection for activity on Android Wear 2.0. Fitness data can also be shared across apps with the new Google Fitness API. Google Android Wear 2.0 will also stream music, and users will be able to play Spotify while working out with no need to carry their phone along.
Android Instant Apps
Android Instant apps will work, without the need to download the app.  Based on the demo, when a Buzzfeed video Link appears, Google Play fetches only the 'part' of the app that is needed at the moment and starts playing the video or link in the app. So the user is not required to download the app, and gets an "app-like" experience.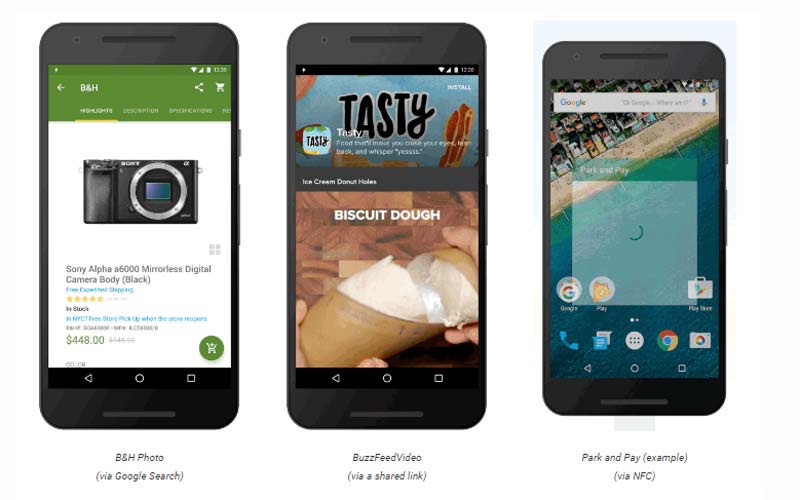 Android Instant apps comes with backward compatibility (up to Jelly Bean). Google says, it will take developers "less than a day of work" to modularise their apps, and that it will be rolling out the feature to users later this year.
Android Studio
Android Studio 2.2 is to help developers run their apps faster (10x) with the ability to deploy changes, even in a running app.
The Emulator and push speeds are faster, and it will benefit developers who want to quickly push out their new apps. It also includes the ability to record test code as well, APK analyser, a new Layout inspector, and expanded Android code analysis.
More Machine Learning APIs 
Google CEO Sundar Pichai spoke about how Machine Learning is changing and improving at the company. "Last year, we open sourced TensorFlow so that developers can embed machine learning with a single API. It is the number one machine learning project on Github. We also opened a natural language system, which is built on TensorFlow, " said Pichai.
Google's Cloud Platform will get machine learning capabilities, computer vision API and speech language and translation APIs. Google plans to add more machine learning APIs to its Cloud platform in the future.
Google is also building special TPU (TensorFlow Processing Units) , which also powered Google's AlphaGo program, to boost its Cloud Platform's capabilities.
📣 The Indian Express is now on Telegram. Click here to join our channel (@indianexpress) and stay updated with the latest headlines
For all the latest Technology News, download Indian Express App.
© IE Online Media Services Pvt Ltd