Google I/O 2018 Keynote address Highlights: Google I/O 2018 opens today on May 8 with a live keynote address by Google CEO Sundar Pichai. The annual developer conference is taking place at Shoreline Amphitheater in Mountain View, California. The Google I/O keynote begins at 10 am Pacific or 10:30 pm IST. There will be a livestream for the keynote on the Google YouTube channel which users can watch as well.
This year's I/O will be have a number of announcements around Google's most important products, though we don't expect any hardware related announcements. Google will talk about Android, WearOS, Android TV, Android Auto, ArCore, and beyond. As expected, Google will announce the second Developer Preview of Android P. There's also a solid chance we could see a revamped version of Google News, and a set of new features for  Google Assistant. Google is also likely to focus on WearOS, though whether we will get a full fledge revival of this remains to be seen. Google will also focus on machine learning and artificial intelligence at the I/O 2018 conference.
Also read: Google I/O 2018: Android P, Artificial Intelligence and Machine Learning to be focus
Read on below for Google I/O keynote Highlights
Live Blog
Google I/O 2018 keynote live updates: Android P, Google Assistant, Google Maps on focus
Google I/O 2018 keynote over
Google I/O 2018 keynote is now over. Several key announcements were made by the company at its annual developers conference, including the availability of beta version of Android P. Google Assistant is now more conersational and John Legend's voice has been added as well. Google I/O 2018 will be held till May 11.
Google I/O 2018: Google Maps will also pair with camera
In the new Google Maps, users will be able to consider checking locations by using their camera.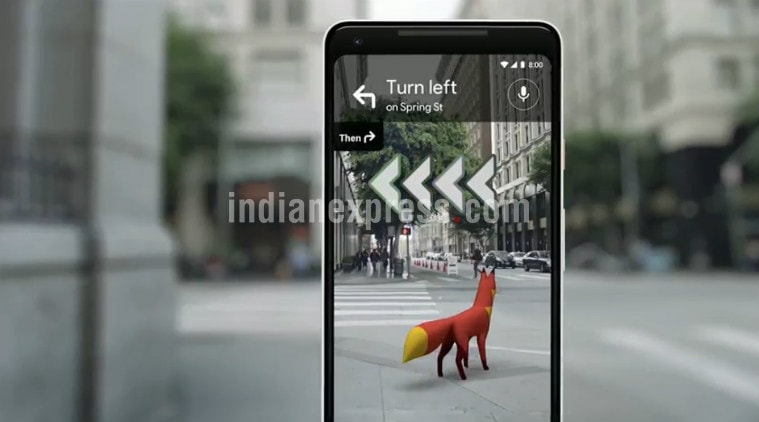 CEO of Waymo John Krafcik on stage
We are now getting a look at self-driving cars, which has been a Google Project for a long time. Phoenix will be the first place where Waymo's driverless service will launch later this year. A fully driverless car will come and take the user to their destination. There will be an app for this.
Google Lens is getting smarter
Smart text selection in Google Lens will understand the context and meaning behind the words. It will also let users search for answers around a text. Say when one looks at a menu, they can point the camera and check what a particular dish is from their phone.
Google Maps: New navigation with camera
Google is adding new Visual Positioning System for walking navigation with the camera. It will use the camera to show the exactly where they are and figure out where they are. No more relying on blue dot while using Maps for walking navigation. Google Lens will also be supported in the camera. It will be integrated from the next week in the camera app of Pixel, LG G7 and other devices.
Google Maps gets new features
Google Maps has a new 'For You' feature. Will show places which are interesting to the user, like restaurants close by. A new 'Your Match' feature will help show the user places which they are likely to prefer based on previous ratings, interests shared. Again Google is relying on Machine Learning for this feature on Google Maps. There's also a new Share with Friends feature for real-time decisions. Friends can vote in real-time to pick on a place.
Google I/O 2018: Android P new features
Android P will show a dashboard of how a user spends time on their device. Users can see which apps they are using the most, what they are engaging with in the app, the timings, etc with this dashboard. Users can set an App Timer, which will let them set a time limit on the app. DND mode is getting an improvement. Visual interruptions will also be stopped during this time. 'Shush' is a new gesture. Turn the phone over on the table and it will automatically go into DND mode. YouTube will be adding a 'Time Watched' tool to see how much time is spent on desktop and mobile watching videos.
Google I/O 2018: Android P other features
Slices are new APIs. Define interactive snippets of their app UI, which will show up in search. Slice templates are versatile with photos, videos, etc being shown depending on how developers use this. Early access will be available next month for App Actions and Slices. ML Kit announced for Google Android P. Ready to use models, which are built on TensorFlow. Cross platform and runs on Android and iOS.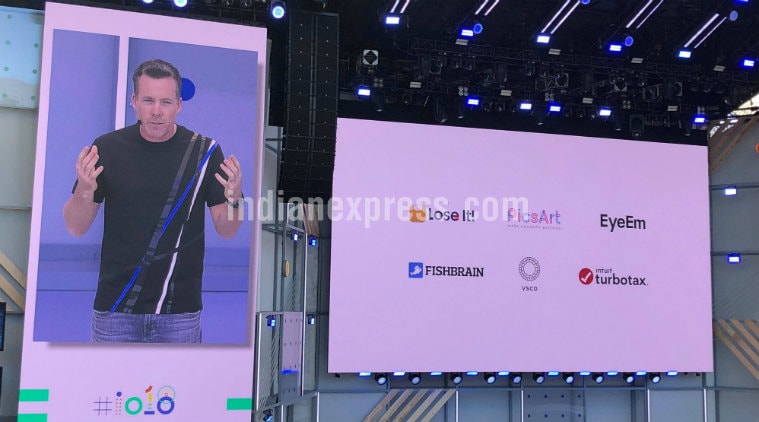 Google I/O 2018: Android P will focus on Intelligence, Simplicity and Digital Well-Being
Android P will be a smarter operating system. New 'Adaptive Battery' feature, which will figure out which apps one will use in the next few hours, which apps one will not use. 30 per cent reduction in CPU app wakeups with this new feature, claims Google. 'Adaptive Brightness' will learn how you like to set the display brightness, and the phone will adapt to a user's preferences. The UI will be more smarter as well. It will come with 'App Actions' which will predict what action a user wishes to take next. The 'Actions' are predicted based on the usage pattern of the user.
Google I/O 2018: Dave Burke on stage to talk about Android P
Dave Burke, VP of engineering for Android is now on stage to talk about Android P.
Google I/O 2018: Now focus shifts to Android
Look liks Android P will now be discussed in the keynote. This is what most people have been waiting for in terms of the big announcement.
The new Google News app is here
Google News app is built on the Material theme design. Focus on pictures, videos with news articles. Relies on AI to create the feed for the user. It will also come with a Newscasts feature, which will show all the basics on a topic in a one place, from tweets to articles to videos. Google News will also have a 'Full Coverage' feature, which will give the complete picture of a story, a variety of news sources, right as the story evolves.
Google News initiative, Google News gets revamped
"We've committed over $300 million for this program," says Pichai. "I think there is more great journalism being produced today than ever before. This is why we have reimagined our news product. We are using AI to bring forward the best of journalism," says the Google CEO.
Google helping with Digital Well-Being
There will be an Android Dashboard to tell you the number of times you unlocked the phone, checked notifications, tell you when to take a break. YouTube will also tell users when to take a break from watching content. It will roll out these features in the following week.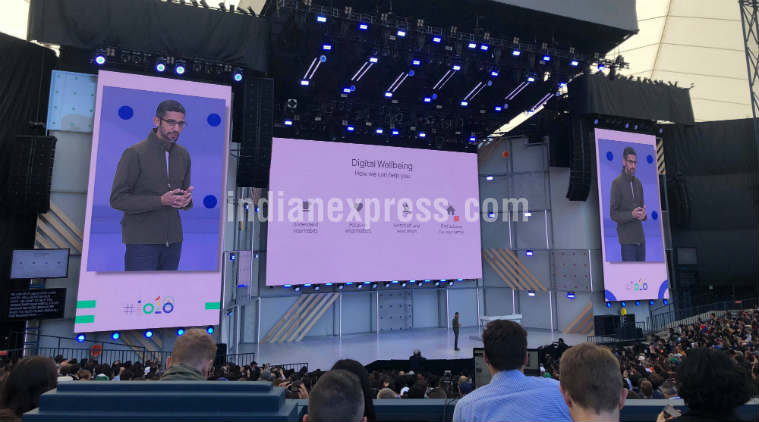 Google Assistant: Will actually make your appointments
Google Assistant will soon be able to call a real salon or any other place to make an appointment for the user. The user can send a request to the Assistant and it will make the call and fix the appointment. The technology which makes this possible is called Google Duplex and relies on deep learning to make the call and carry out the conversation. It wil be able to understand the context when making a call. "We will need to get this right," says Pichai on the new feature for Google Assistant.
Google I/O 2018: Google Assistant integration
Google Assistant will come to navigation in Google Maps this summer. Food delivery option is also coming to Google Assistant, but it will likely be limited to the US.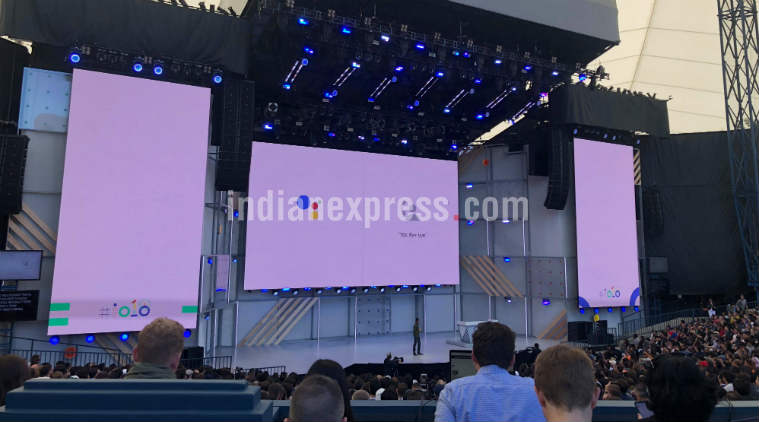 Google Assistant to get new features
Google Assistant is getting some new features. It looks like one will not have to say 'Hey Google' everytime they wish to ask Google a question. Google Assistant will be more naturally conversational with users. Google Assistant is also getting a new 'Continued Conversation' feature. Google Assistant will also have a new 'Multiple Actions' feature, where users will be able to give more than one request at the same time. The Assistant will also get more family ready with a new Pretty Please feature. Now children will have to say please when making a request to Google Assistant. This is to make sure do not get too bossy and demanding with the Assistant.
Google Assistant to get six new voices
Google Assistant will get six new voices. John Legend's voice is coming to the Assistant.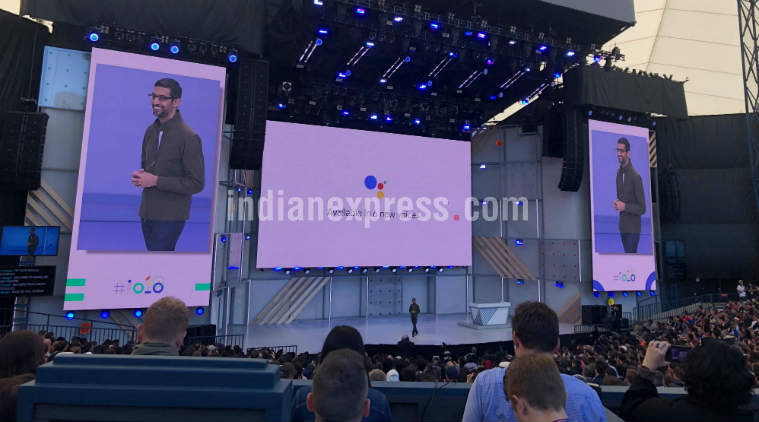 Google I/O 2018: Smart compose on Gmail, Suggested Actions on Google Photos
Google's Gmail will get a new Smart Compose feature soon. It will take care of sentences, address, etc when typing a mail. Google Photos will also get a new smart action features. It will be able to recognise documents and convert them to PDFs immediately. Google announces TPU 3.0. These chips are so powerful, Google says it has introduced liquid cooling in their data centres.
Gboard in Morse code
Gboard in Morse code can help those who are unable to communicate, speak with others. Google is relying on machine learning and AI for this.
AI can predict medical events, says Pichai
AI tools can help predict medical events, thus helping doctors, explains Pichai. It can predict when a person might have to be readmitted, he points out.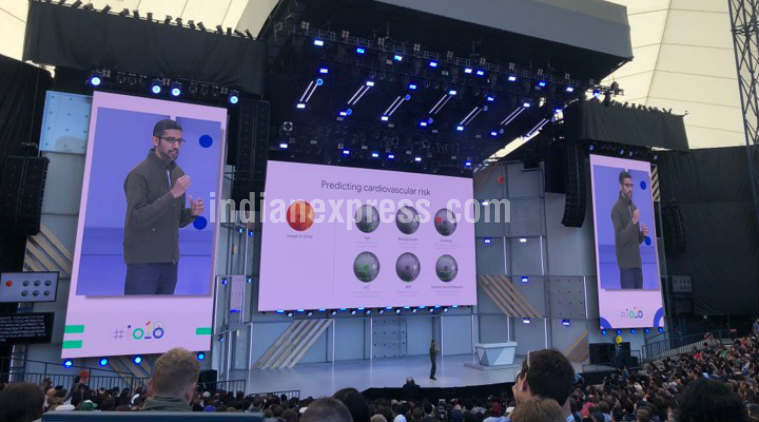 Google CEO Sundar Pichai on the importance of technology
Pichai is talking about the important of Google's mission in solving problems for users and bringing access to digital technology for all. "We want AI to work globally and we are opening centres around the world," says Pichai. Healthcare is one of the most important areas which AI will transform, he explains. He points out how in Diabetic retinopathy, AI assistants are offering more insights and helping where doctors are scarce. Google AI is also helping predict cardiovascular events in advance. Google plans to bring this to field trials soon.
Google I/O 2018: CEO Sundar Pichai on stage
Google CEO Sundar Pichai is on stage. He's talking about how Google got the cheese wrong in the burger emoji. "We've fixed it. The irony of the whole thing is that I'm a vegetarian," says Pichai. Seems Google also had the beer emoji wrong with the foam floating outside the glass. That's fixed too.
Google I/O 2018: Keynote about to start
Just a few seconds as keynote starts.
Google I/O 2018: There's an AI game live on stage right now
Users can join this AI game from g.co/worlddraw
Google I/O 2018: What will be new in Google Assistant ?
Google Assistant has become one of the core products for the company, especially since it is now on most Android phones and powers Google's Home speakers. We will have to wait and see what new features are announced for Google Assistant. Will there be more Actions for the Assistant? Likely. We can expect some developer related announcement from Google on this front.
Google I/O 2018: What will be new in WearOS?
WearOS is the re-branded name for Android Wear and we expect some news on this front. Looks like Google is giving its smartwatch OS a new lease of life and the company has already announced some new features on Google Assistant for WearOS watches. These includes the ability for Google Assistant Actions on the WearOS itself, the ability to read out answers, ask more contextual questions, etc. Now whether WearOS can do better than its predecessor is something we will have to wait and see.
Google I/O keynote: What to expect on Machine Learning, AI
Google will make some important announcements in the field of machine learning and Artificial intelligence. Don't be surprised if Google shows off some new AI features into its core products. The other focus on ML and AI will be around research and how it is helping with other fields like medicine, healthcare, environmental conservation. We also expect news around Google's Tensor Processing Unit (TPUs).
Google I/O 2018: Live updates
The biggest change in Android P is the acceptance of the notch. We have already seen this in the Developer preview that Google has released. Android P will also come with better privacy features and won't let apps collect crucial sensor data while running in the background. Again we will have to see when the final build of the Android P releases, though that will be in August 2018, most likely. Today we will get to see more details on Android P.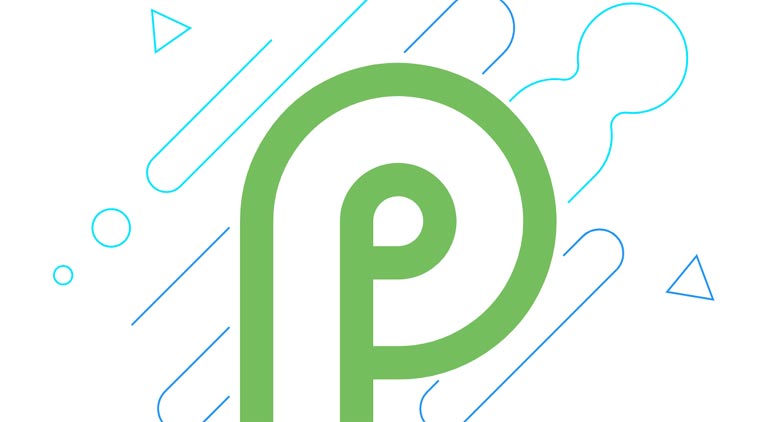 Google I/O 2018: What to expect
Google I/O will see new major announcements on Android P, Machine Learning and Artificial Intelligence as well. Other product announcements expected are around Google Photos, AR and VR, Google News.
Google I/O 2018: Keynote by Sundar Pichai to start soon
The queues are ready outside Google's Shoreline Amphitheatre in Mountain View where the company is hosting its keynote. Google I/O keynote will have CEO Sundar Pichai make key product announcements.