Google for India Event 2019 Live Updates: Google has announced a slew of updates for Assistant, Pay as well as Lens at its Google for India 2019 event. A new Google Research India AI lab, which is based in Bengaluru has also been announced. It will be led by Dr. Manish Gupta.
Among the most prominent features of Google Assistant are language decoupling and Vodafone-Idea phone line. Thanks to language decoupling, a user will be able to simply change their Assistant language to Hindi, while their phone settings remain in English.
Vodafone-Idea phone line is aimed at people with poor internet connections and 2G feature phone. Using this, one can call and connect with the Google Assistant to ask questions and get information.
Live Blog
Google for India 2019: Keen to make India a $1 trillion digital economy, says Ravi Shankar Prasad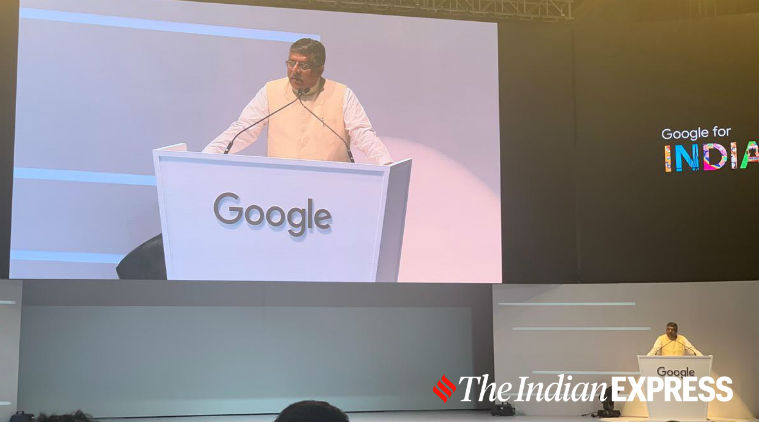 Ravi Shankar Prasad on stage, says happy that so many products have been announced in India. "We need to bring digital inclusion in India. Seeing in services, employment, skilling, even purchasing groceries. A new narrative being created in the country. The digital profile of india is being strengthened by tier 3 and 4 cities. Google is now a known name in India." Keen to make India a $1 trillion digital economy, says Prasad. India is today second biggest mobile manufacturing in the world.
Google for India 2019: New Jobs feature coming to Pay
A new Jobs feature is now coming to Google Pay with a focus is on entry-level jobs. It is coming as a Spot on the app starting with Delhi NCR. The features gives tips as well to those looking for jobs in industries like hospitality, delivery, retail. Those looking for their first job or part-time job can search in Google Pay. It relies on machine learning to recommend a regularly updated list of 10 jobs. One can apply for the job directly from Google Pay. The company has partnered with players like Zomato to shows jobs and job tips. Zomato, Swiggy, Dunzo, Dehlivery are partnering with Skill India.
Google for India 2019: Spot feature for Google Pay launched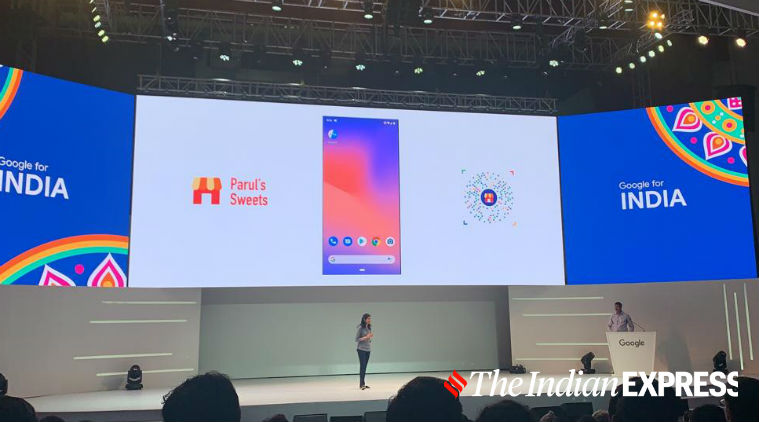 Google Pay Business launched to make it easier for businesses and merchants to download from Google Pay store and verify themselves for onboarding. Merchants can just call up Google, get themselves verified and registered. Spot platform is coming to Google Pay. It lets merchants create branded commercial experiences. For instance, a store front can appear for the particular store if they create one on the app. Basically, a merchant won't have to download or install a separate app.
Using the API, a merchant or business can create this store front on the Google Pay app. Merchants can also create a spot code, which can be scanned and helps users order ahead. Then they can just walk into the store and pick up what they ordered. The idea here for businesses is they won't have to create a separate app. Early partners for Spot include Et.fit, GoIbibio, MakeMyTrip, RedBus, UrbanClap, and Zomato.
Google for India 2019: Tokenized cards coming to Pay
Google says 918 mn UPI transactions happened in a month. Pay has 67 million monthly active users with $110 billion in transactions. Tokenized cards coming to Google Pay in India. In this, only a digital token is passed to the merchant. Tokenised card is shared, similar to Apple Pay. It will work with visa, MasterCard with Rupay coming later.
Google for India 2019: Vodafone-Idea phone line with Google Assistant unveiled
Vodafone-Idea phone line with Google Assistant announced. A user can call anytime and talk to Assistant. The feature is aimed at those who don't have proper access to the internet and also those with 2G phones or feature phones. One can simply call Assistant and ask questions. The first pilot was tested in Lucknow and Kanpur. The number will work in Hindi and English.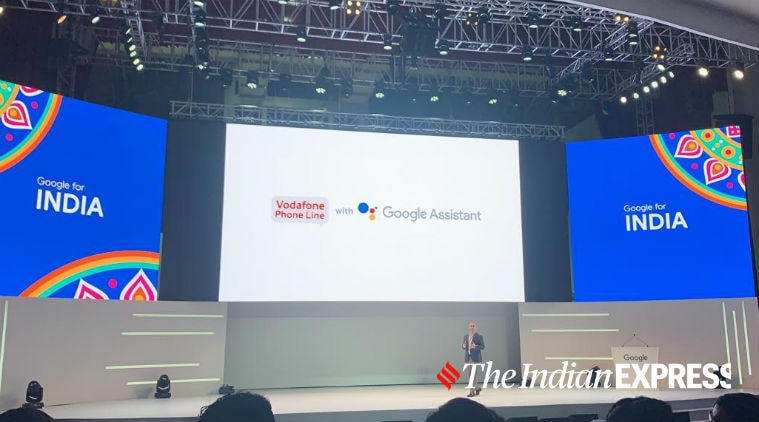 Google for India 2019: Food delivery coming to Google Assistant
Google is also bringing App actions to assistant in India. It is partnering with Ola, Kotak Bank and Heathifyme. Food ordering from Domino's pizza and other brands like FreshMenu. Google Assistant in India is getting food delivery support.
Google for India 2019: Language decoupling for Google Assistant announced
Manuel Bronstei, VP product management for Google Assistant on stage. Google says Hindi is the second most used Assistant language in the world globally after English. Google assistant coming in Hindi to Android TV. Google says over 100 mn cricket queries for cricket scores were in Hindi.
Google is adding real-time translation to Assistant on Android and Android Go. Coming soon the interpreter mode was earlier limited to google home and google Nest Hub.
Language decoupling announced. Users can now just say 'Ok Google assistant Hindi Bolo'. Then google assistant will speak in Hindi, while phone's language settings remain in English. Google Assistant will soon show video news in Hindi as well. The features is coming to Android, Android Go and KaiOS.
Google for India 2019: Bolo app gets support for new languages, content from Katha Kids, Chotta Bheem
Bolo, the speech-based app for helping children read has an assistant called Diya which gives feedback to the child. Bolo is designed to help children improve their reading abilities. Bengali, Marathi, Tamil, Telugu, and Urdu are being added to Bolo.
Bolo has been used by more than 8 lakh kids in India since launch in 28,000 cities. Children have used it to read more than 3 million times. Google is partnering with Global Book alliance, Katha Kids and Chotta Bheem for more content on Bolo.
Google for India 2019: Google Lens getting support for Tamil, Telugu and Marathi for translation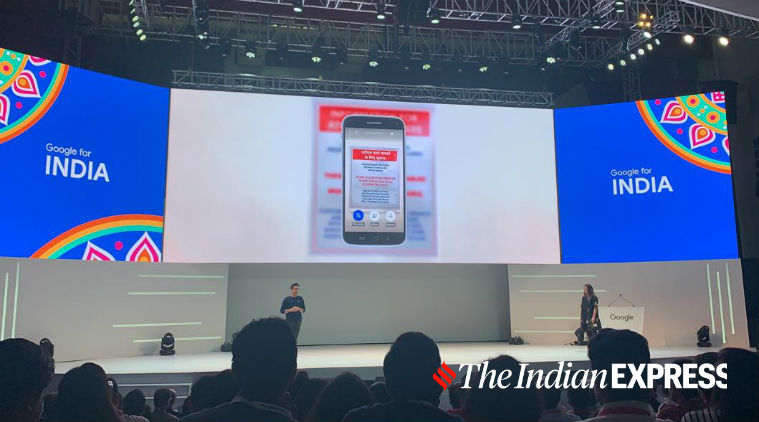 Google is now giving us an update on Lens and Bolo app. In India, people have used Google Lens, half a billion times already, says Google. Popular use of Google Lens in India: students using it to find answers to their homework. Google Lens is getting support for Tamil, Telugu and Marathi for translation. You can also tap a word in this translated text and search for it.
Google for India 2019:Discover to be available on home screen of Google App, Go, and Chrome
Google Discover will now be in seven more additional languages. It will make it easier for users to customise Discover. Users will be able to follow topics of their choice from Discover. Discover will continuously learn from user experience and improve. This is available on home screen of Google App, Google Go and Chrome.
Google for India 2019: Three new Indic languages coming to Search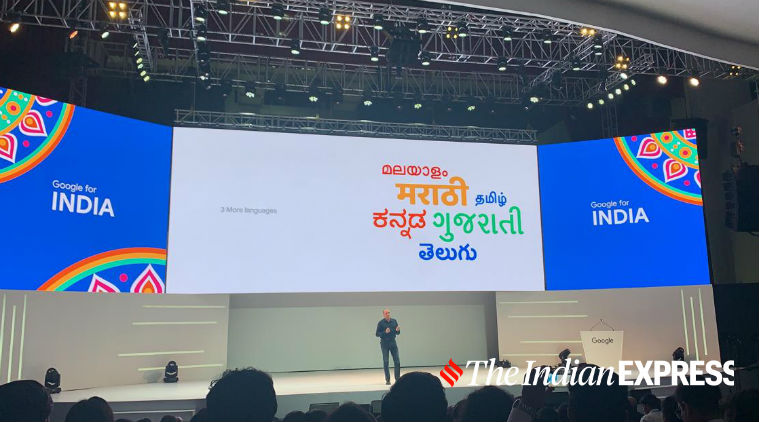 Yossi Matias, VP of engineering says a 10x increase in Hindi queries has been observed. Three more Indic languages coming to Google Search page by end of year, though it is unclear which languages. Google says Discover Tab usage has grown 100 per cent since it was introduced in Hindi last year. Google Discover will now be in seven more additional languages and users will be able to choose language directly from discover.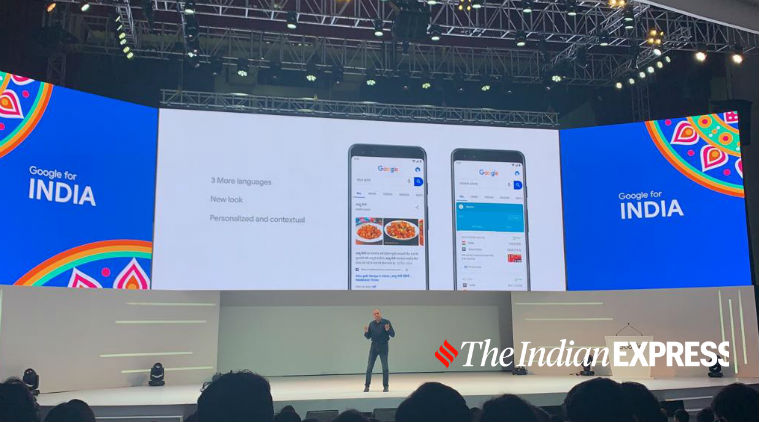 Google for India 2019: Google Research India, an AI lab based in Bangalore announced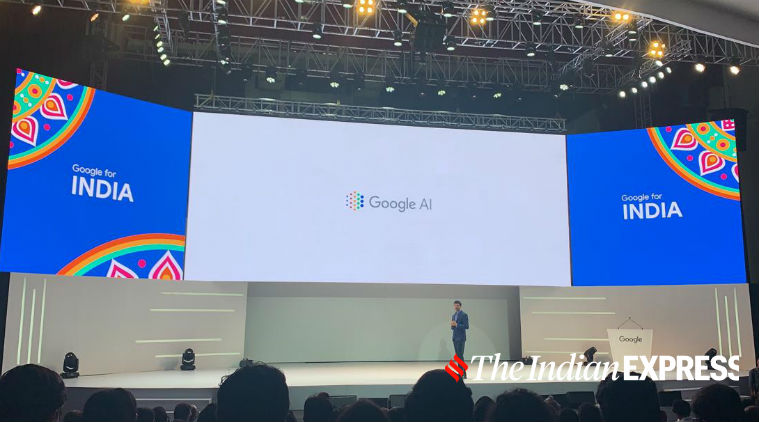 Jay Yagnik on stage, Google VP and engineering fellow for AI. Google Research India, an AI lab based in Bengaluru is being announced. It will be led by Dr Manish Gupta. Jay Yagnik says India will have a profound impact on AI. We want to serve as a close collaborator to Indian academia, Govt and industry around AI. Google Research India is the AI lab to help advance AI research in India.More details will be shared in coming months.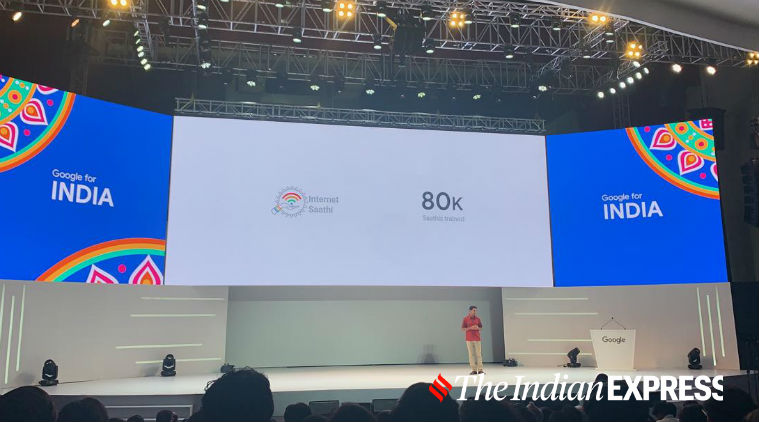 Caesar Sengupta talking about women Internet saathis. He says 80k internet saathis have been trained and Saathi programme to reach 3 lakh villages in India by the end of the year. Further, 400k businesses have taken part in Google's digital unlocked training programme for SMEs.
Google for India event start, Caesar Sengupta on stage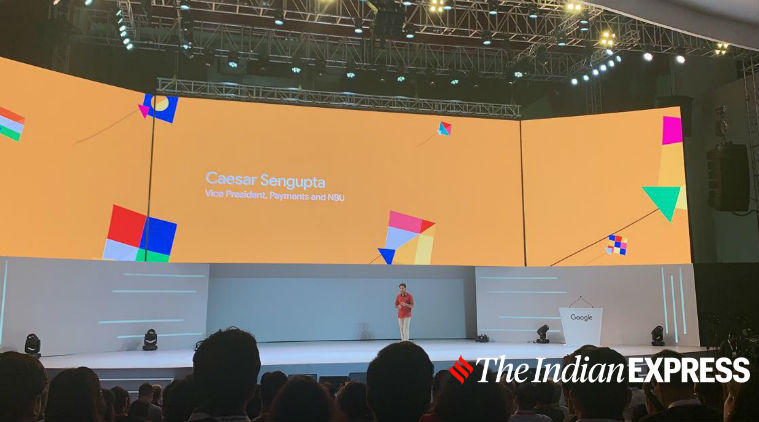 Google for India 2019 has started. Caesar Sengupta, Vice President Payment's and NBU is on stage. "Today 460 million Indians online." Talking about digitisation of India and how the Indian economy is going online. 26 million Indian businesses now have listings on Maps. "Today they are more transactions on BHIM UPI than debit cards in India. BHIM UPI setting a new standard."
Google for India 2019: New features for Google Pay expected
At Google for India 2019, Google Pay will be a focus given it has emerged as one of the more successful apps from the company in India. Google Pay was initially named Tez, though the company renamed the app at its last year's Google for India event.
In an interaction with indianexpress.com, Google's vice-president for payments Caesar Sengupta had said in 2018 that global features like card payments could come to Pay. Sengupta also said Google is also working on integrating payments to its other products like mail and messages, like in some other markets. Read full story here.