Apple's WWDC 2019 keynote has started. Apple's Worldwide Developer Conference or WWDC is being held in San Jose, California once again. Apple CEO Tim Cook is on stage talking tvOS, the upcoming features on watchOS 6 have been revealed, which is also getting its own App Store now. The livestream is available to watch on Apple's website and users will be able to view it on their iPhones, iPads, Macs, Windows 10, and even on Chrome and Firefox browser this time.
Apple iOS 13 gets Dark mode and improved privacy. Apple is making changes to Photos app as well with a new design. Other apps getting new features are Safari, Notes, Reminders, Apple Maps. Further Siri will now read out messages while you have AirPods on as they arrive on your iPhone. Apple iPads are getting their own iPadOS, which is iOS 13 but with some new features for iPads on apps like Files, new revamped gestures, split-view, etc. Apple has also announced macOS Catalina and killed iTunes. It is also announcing apps, which will work across platforms like iOS and macOS thanks to Project Catalyst.
Live Blog
Apple WWDC 2019 keynote announcements, iOS 13, macOS, watchOS Highlights
Home Court wins last award
Home Court app lets you gamify workouts at home using the camera on the iPhone and the core ML technology built in.
Butterfly IQ is a handheld Ultrasound device
Butterfly IQ is a handheld ultrasound device that costs just $2000. It allows doctors to use iOS devices to get deep into diagnosis on the field.
Other awards go to Pixelmator Photos which uses Machine Learning to suggest presets to users and Eloh l, a game with not real scoring or time pressure.
Asphalt 9: Legends from Gameloft is also a winner
Gameloft, one of the largest gaming studios in the world, wins for Asphalt 9: Legends. The games uses the best of Apple's platform to give players a new experience.
Apple WWDC 2019: Moleskine gets award for note taking app
Flow by Moleskine gets an award for making note taking a great digital experience too. Moleskine is one of the world's top notebook makers.
Apple Design Awards gets a new trophy
The Apple Design Award now has a new trophy. The first award goes to Ordia, a game by Loju.
Apple event is over
Apple's big WWDC 2019 keynote is now over. For details about iOS 13, read more here.
So when will all these software be available?
Apple says the developer beta is available today. Public beta is coming July for iOS 13, macOS Catalina, watchOS 6, tvOS 13. The final stable products will come in fall 2019, which is usually September.
Apple announces new SwiftUI
This is a new framework for its own Swift coding language. It is built in Swift and for Swift. Designed to help develpers create better apps with less code.
Apple's Big AR announcements
Apple has three big announcements for AR: RealityKit allows for photorealistic editing, seamlessly integrated into ARKit. There's also a new feature to let developers test their AR content. ARKit 3 is also announced with Motion capture feature.
Screen Time is also coming to MacOS
macOS is getting Screen Time as well, the feature from iOS, which lets you control how much time you spend on an app or on the screen.
More apps to coming to Macs
Apple will let developers create one app for iPhone, iPad and Macs. It will add this option to Xcode, where one single app will work on iOS and macOS. Twitter and Asphalt 9 will soon run on Macs as dedicated apps.
Find My app is here
Find My combines Find My Phone and Find My Friends feature. Apple says they will be able to detect Apple devices which are offline as well. Relies on Bluetooth data to locate the device. Apple is adding a new activate lock feature to Macs with a T2 security chip. Apple says if the device is stolen, the thief will be unable to use it.
Voice control to Mac and iOS
Apple will let users control their Mac and iOS device entirely with their device. It is part of Apple's accessibility approach.
iPad and Mac
And it looks like you can now use your iPad as a second display for the Mac.
Podcasts and TV app are also here on macOS
macOS Catalina will bring a dedicated podcast app and a new Apple TV app as well.
Apple is now talking about macOS Catalina
macOS Catalina is here. And time to say goodbye to iTunes. Apple Music will be a dedicated app on macOS.
Apple Mac Pro is here.
The Mac Pro is here. And it looks stunning. It is using the Intel Xeon processor with 28-cores and it has over 300 watts of power. It has 6 channels of super fast memory and 1.5TB of system memory. Apple is bringing PCIe expanding back to the Mac Pro. This new one has 8 PCIe slots. Two thunderbolt ports, Two USB-A ports and 3.5mm headphone jack. It also has two thunderbolt ports on the top. Price is $5999 and will be available in fall 2019.
iPadOS: Files app
Files app is also getting a lot of features, including the ability to share folders via the iCloud drive. Apple is also adding support SD cards and USB sticks for the Files app on iPads. Apple is also bringing desktop level browsing and experience to Safari on iPad along with a download manager and 32 new keyboard manager. Apple is also making it simple to copy and paste text on the iPad.
Apple introduces iPadOS for its iPads
Apple's iPads are getting their own iPadOS. We are getting a deep dive into the new gestures and navigations for iPads. Sliding on the bottom can just let users move quickly between their open apps. Apple is bringing multi-window capability to apps on iPads. So you can have a split-view in two notes. It also works for third-party apps. This will also let users open two Microsoft Word Documents side-by-side.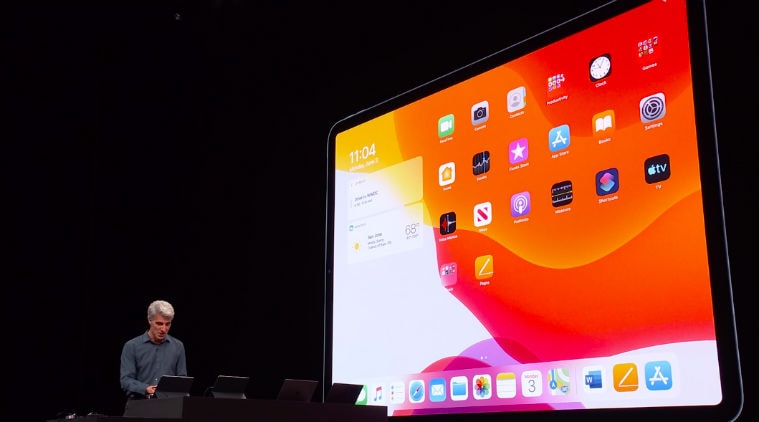 New in Siri on AirPods, HomePod
In iOS 13, Siri will now be able to read incoming messages when you have AirPods on. User will be able to share music or movie their are watching with someone else while they have their AirPods on. There's also a new hand off feature to HomePod.
Photos App: New Portrait lighting, new design for showing Photos
Apple is adding a new High Key Mono effect in Portrait Lighting. You can also increase the intensity of the light or tone it down for a more subtle look. There's also a new way to edit photos. Apple is also bringing the newer effects for editing to videos. Oh and users can now rotate a video as well and apply filters as well. There's also a new layout for seeing photos based on days, months, and year and its all contextual.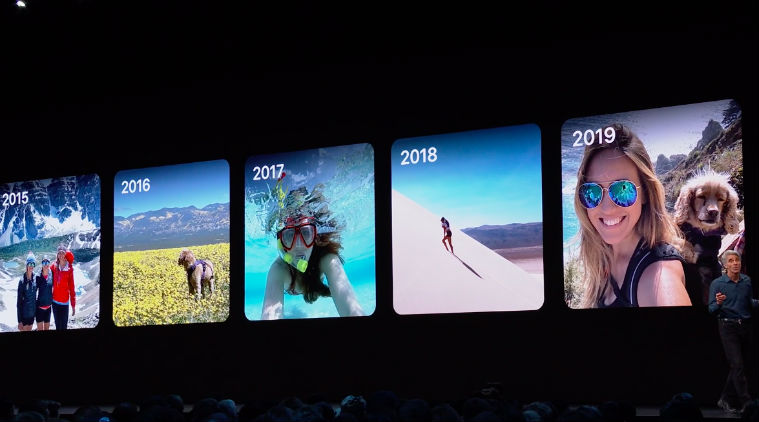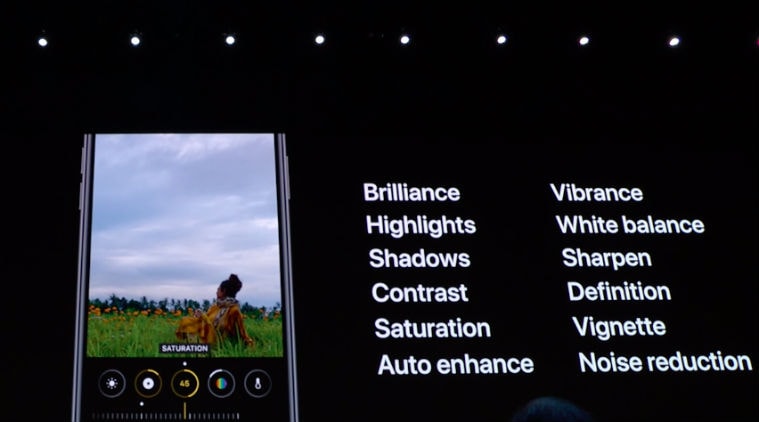 Message: Memoji and names can be shared now
In Messages app, users can now let their friends see their Memojis and Names next to their number. Oh and in memojis you will be able to add make-up and personalise them further. Memoji stickers are also coming. A sticker pack is automatically created for each memoji. It can be used in apps like Mail, WeChat, etc. Memoji Stickers are coming to all devices with an A9 chip or later.
Apple improves privacy with iOS 13
With iOS 13, Apple is increasing privacy for users. One it is introducign a new feature for location sharing where users will be able to share the location only once with an app and the app will then have to ask for this again. Apple is introducing a new Sign in with Apple feature where users will be able to sign in via their Apple Face ID, and not have to give up personal information to an app. Apple is even letting users hide their email id from developers via this Sign in.
Apple Maps: 3D view in LookAround mode
Apple Maps is getting a 3D view in a new LookAround feature. This looks similar to what Google Maps already offers.
Safari, Mail, Reminders, Notes and Maps apps are revamped
New features on Safari, Mail and Notes apps. The Reminders app has been completely redesigned. You can add locations, photos to reminders. You can also tag a person in a reminder. Apple Maps is also getting some new features, thanks to Apple rebuilding it from the ground. Maps is getting more details and features. The new Map will roll out in the US by end of 2019. It will come to select few countries next year.
Time for iOS 13 and Dark Mode IS HERE
Apple's Craig Federighi on stage to talk about iOS 13. Faster unlocking with Face ID. Smaller downloads on iOS 13 from App Store and updates 60 per cent smaller. Apple is fixing a major concern. 2X faster app launch in iOS 13, says Federighi. Also DARK MODE IS FINALLY Here. People are screaming in the audience over this feature. Dark Mode is changing apps like Apple News, Notes, Photos, and even wallpapers will be darker. Even the Share Sheet for sharing photos will turn dark in this mode. Of course, Apple Music will also turn dark when this mode is turned on. Oh and timed-sync lyrics are coming to Apple Music at iOS 13.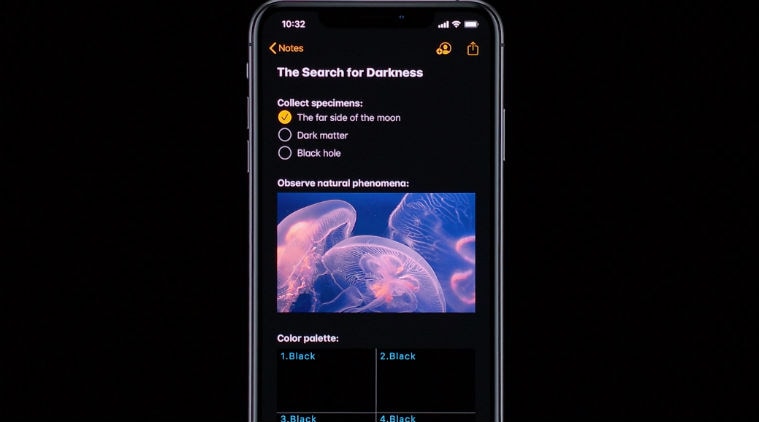 Apple CEO Tim Cook on iOS vs Android
iOS 12 adoption at 85 per cent, Android Pie at 10 per cent, says Tim Cook in another shot at Android's poor upgrade rates.
Apple watchOS 5: Health and fitness
For health and fitness, watchOS 6 will bring a new feature called activity trends, which will let you know if you are maintaining your activity levels or are falling behind. The watch will also show details for pace while walking. There's also a noise app which will let you keep a track of your hearing levels, and Apple says it will not record audio used for this price.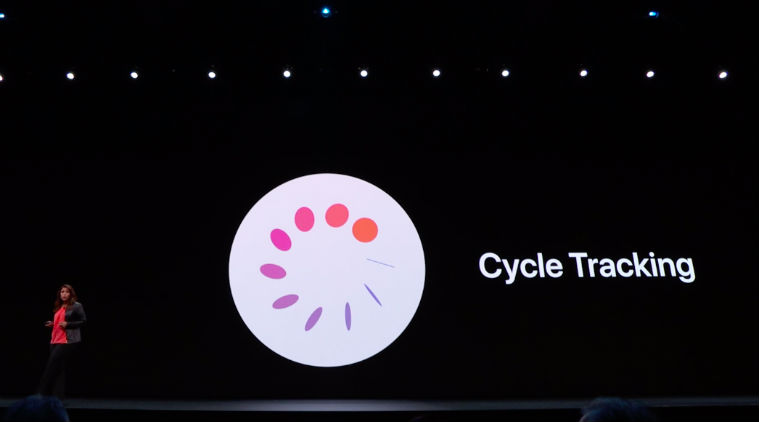 Finally there's a Cycle tracking app to let women track their periods, fertility and overall menstrual cycles. The Cycle tracking will also be available in the Health app in iOS on your iPhone well.
Apple watchOS update: New dedicated apps are here, App Store
We are now getting an update of the new watchOS. Lots of new watch faces for the Apple Watch. Taptic Chime on each hour will be activated. So everytime, an hour passes, users will either hear a bird sound or feel a taptic sound. App Store is coming to Apple Watch which will also support independent apps as well. Apple Watch will get the calculator, Books and Voice Memo apps as well. Users will be able to purchase and download apps to the watch from App Store directly.
Apple tvOS: Multi-user support
Multi-user support is being activated for tvOS. It means each member of the family can get their own personalised experience for watching shows, movies, and get recommendations based on their preference. Apple Arcade will also be a part of tvOS. Xbox One S and PlayStation Dual Shock 4 will be supporting Apple TV as well later in the year.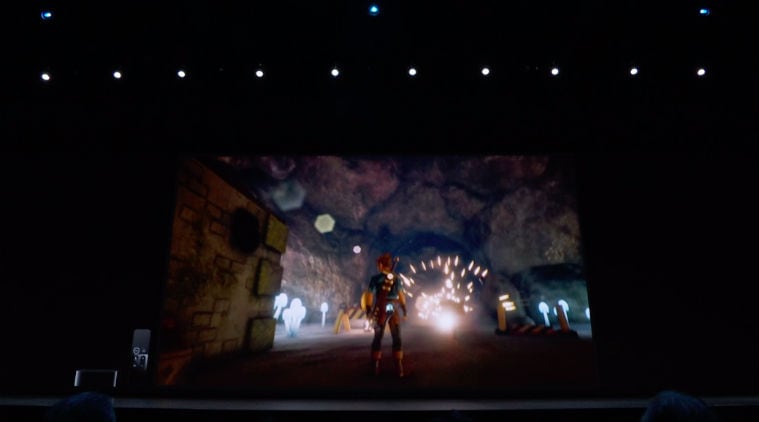 Apple CEO Tim Cook on stage
Tim Cook on stage, welcomes developers. "More first time attendees than ever, " he says. He's talking about Apple News, Apple Arcade which is the company's upcoming gaming subscription service. It will be available later this year. Now we are getting a trailer of 'For Mankind,' an Apple original show, which will be coming to the Apple TV+ service.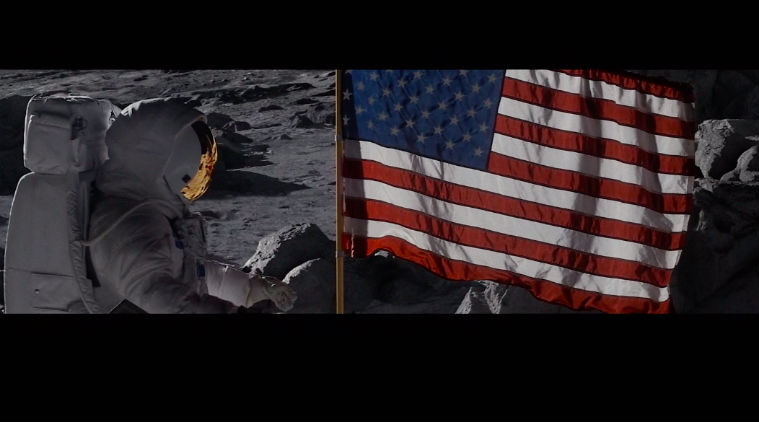 Apple's Event: Live stream has begun
Apple's event has begun starting with videos. And the focus is clearly on coding and developers, which is not surprising given this is what the event is about.
Apple Event 2019: Event will start soon
The livestream is up and the event will start soon.
Apple iPad to have native calculator with iOS 13
iOS 13 is expected to bring some gestures for the new iPad, but it could also be adding a new app. Apple will be adding a native calculator app to the iPad with iOS 13, according to a new leak. While the iPhone does come with a calculator app, for some reason Apple has not gone for the same approach with the iPad. All that could change with iOS 13.
Apple WWDC 2019 event: What happens when iTunes is gone?
One important change expected at WWDC 2019 is that it will be the end of iTunes. Apple is doing away with iTunes and will replace it with a dedicated Music, TV and Podcast app. The iTunes store, which has traditionally had movies, music to buy will be gone. Apple is already planning to launch its own streaming service called Apple TV+ , though this will not be available till end of 2019.
Apple CEO Tim Cook posts ahead of WWDC 2019
Tim Cook has posted a tweet about the upcoming #WWDC2019, which starts in just under two hours.
It's a great day for an Apple keynote! See you in a few hours, developers! #WWDC19 pic.twitter.com/uoRhslrjH5

— Tim Cook (@tim_cook) June 3, 2019
Apple WWDC: Will iPad finally get mouse support?
Apple's iOS 13 is also expected to come with some features designed for the iPad. One big feature that has been long awaited is mouse support. According to leaks, Apple is going to introduce an undo feature on iOS for iPads, but the mouse support remains unclear. Apple has been pitching its new iPad Pro devices as laptop replacements, and mouse support could add a whole new dimension to how these devices function.
Apple WWDC 2019: Link for livestream
Apple WWDC 2019: This time you can watch on Chrome and Firefox too
Apple usually limits its streams to its own devices and Microsoft Edge on Windows 10. This time, the details on the Apple events page also mention that "Other platforms may also be able to access the stream using recent versions of Chrome or Firefox (MSE, H.264, and AAC required)." If you have the latest version of Chrome or Firefox on your smartphone or desktop or PC, you should be able to stream the event this time.