Updated: October 14, 2016 4:34:49 pm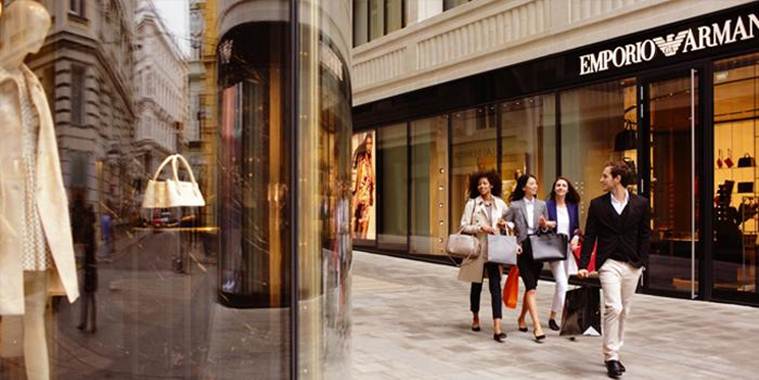 An ASSOCHAM study proposes that the online luxury stores will see an influx of 35 billion dollars in 2016 and by 2020 the study foresees the market to get doubled. Through 2017-2018 the market is expected to grow at a compounded annual growth rate of 27%. While India has always had a traditional luxury clientele, who shopped on their trips abroad, the inflow of money in the rising Indian economy in last two decades has also seen rise in the premium segments. As a result, Indian people have become more discerning, gradually raising their standards for quality and service, and looking for more luxury experience.
Key Growth Drivers
1. High impact of western culture – The influence of western culture over Indian retail market is the biggest driver for the rise of consumerism in luxury segment.
2. Growing Internet Access – India is the third largest country in the world in terms of internet access. Close to 140 million Indian people are now using internet. More than 75% of the internet users in India are youngsters who like to experiment with luxury brands more often.
3. Increased awareness of luxury through Internet – Due to easy online access nowadays, people have become more aware of the high-end luxury brands, their origin, services, and their speciality. With the ever-growing E-commerce market, luxury brands have easily entered to their homes. People in India are now more aware of the various global fashion and luxury trends and more inclined to accept these trends in their daily lives.
4. High disposable income – The rise of high-income level has brought a drastic change in the spending pattern of consumers, especially youngsters. Now, people don't think much before spending on a luxury brand if it caters to their needs and required specifications. People are now more flexible in their buying approach and do not mind spending money on luxury items that add to their living standards.
5. Rising middle class – The rise of middle class in the emerging luxury retail market offers opportunity to the retailer to invest more and earn more, since the consumption rate becomes higher. Luxury brands are now focusing their attention beyond the rich and elite to cover the demand of rising middle class in India.
6. Expansion of modern retailing – The expansion of supermarkets and high-end luxury stores across India has boosted the luxury segment, providing lower prices and higher availability and higher customer awareness. The luxury online shopping portals have grabbed this opportunity to make available these high end brands to the customers at a more competitive price than the physical stores.
How Brands Are Targeting Indian Shoppers
The high disposable income in combination of other key growth drivers has led to better business opportunities for luxury brands in India. Initially, when several global luxury brands opened their stores in India, they discovered that the luxury consumers, though different from the typical middle class segment, were not free from their Indian idiosyncrasies. So, instead of pursuing the disposable income curve blindly, they have come up with innovative ways to target Indian shoppers.
1. Social Media – Not too long ago, businesses were relying on market researches to understand their target customers. Now the companies are investing in understanding the social networking behaviour of the customers, their choices and preferences. A study suggests that on an average an internet user spends approximately 25% of time on leading social networking sites like Facebook, Twitter others. The online luxury brands are developing innovative and appealing content to engage the potential customers. Social media advertising enables them to reactively and proactively target the potential customers.
2. Offline Stores – Today more and more online luxury shopping portals are also opting for offline retail stores. Customers intend to get a feel and touch of the product before buying. Opening up offline stores provide that opportunity while also helping the companies to collect data about the real time behaviour of the consumer. The in-the-store experience gives useful information about the style and preferences of the customers, which can be used for targeting the shoppers more appropriately online.
3. Online Partnership – The online partnership with different brands allows the luxury markets to create a one stop shop destination for their customers, while also bringing some of the exclusive luxury brands to Indian market. It also allows the company to expand their target customer base and to reach and engage more people.
4. Discounts and Deals – The online luxury shopping sites come up with innovative offers and discounts that have made the luxury brands attainable for the consumers. Discounted rates have also led people to buy high-street luxury products without feeling the pinch. Whether it is luxury watches, apparels, accessories or home products, all the high end products are available on prices that are reachable by the growing middle class population of India.
5. EMI, Cash On Delivery and other – Buyers are looking for more convenience and more value for their hard earned money. They are not just looking for more competitive prices but also more perks. The bigger players have grasped this need of the Indian buyers and offer the convenience features like easy EMI, Cash on Delivery, free return and free delivery policies. This has radically affected the loyalty and confidence of the Indian buyers.
Leading Online Luxury Shopping Portals Partnering with International Brands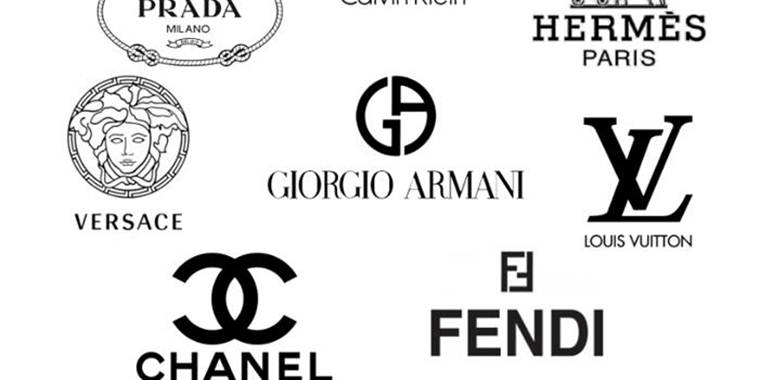 The online luxury shopping players have understood that the growing demand of the luxury in India cannot be just satiated with selling offline channel. With increasing awareness amongst the people, they are now looking for global fashion trends and brands directly from international runways and global streets. In the past two years, leading e-commerce businesses are roping in global luxury brands to strengthen their portfolios. Amazon, Myntra, Sanpdeal etc, are tying up with global brands like Furla, Tumi, Diesel, Mango and many more brands to fulfil the growing demand of luxury products in India. Paytm who revolutionized the ecommerce ecosystem with cashback on recharge and lifestyle products with paytm coupons is also set to enter the luxury segment releasing its potential with mobile platform Anasa. Recently Amazon India also started selling luxury brands like Furla, Versace, Tumi.
Difference in Price
Not so long ago, the value conscious Indian luxury shopper went abroad to shop for luxury brands. Most of their big purchases were timed with their international trips. It was the time when the luxury brands were either not available in the country or they do not have that kind of product range or were priced higher. With the leading online luxury shopping sites partnering with the global luxury brands, the scenario has changed drastically. Now the customers do not feel the need of shopping abroad as they can get the same product from luxury e-commerce sites, without any difference in price or quality.
List of sites for luxury brands in India
1. Jabong
2. Myntra
3. Elitify
4. Amazon
5. Darveys
6. Ebay
This is a sponsored article. 
This is a sponsored article.
The Indian Express website has been rated GREEN for its credibility and trustworthiness by Newsguard, a global service that rates news sources for their journalistic standards.