You may have played scores of games based on real battles. In most of them, you have stepped into the shoes of the US Marine, or even a KGB veteran. But, have you ever played as a soldier of the Indian Army as he protects Kashmir from the Pakistani forces in the war of 1965?
LogFlip's latest game 1965 WAR lets you do just that on your handheld device. Based on the Indo-Pakistani war of 1965, WAR lets you fight for your country and engage yourself in thrilling 3D campaigns. While an honest effort, there is a lot WAR is missing when we compare it with the biggies of battle games, like Frontline Commando or Modern Combat.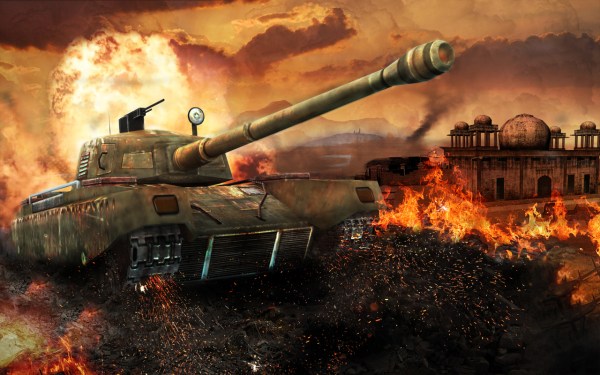 Gameplay: Choose your side
Interestingly, you can choose to fight as an Indian or Pakistani soldier. Counter Strike, anyone? As much fun as it can be, I found this a little confusing. As you constantly change sides, you quickly lose the abhorrence for the enemies or the probity you develop for one side.
Where this third person shooter earns its brownie points is the range of game modes it offers. Essentially, there is the combat mode, where you play various levels each with its own goals and increasing levels of difficulty. Then there is the challenge mode, which lets you complete short goals and earn coins to buy medical kits, grenades and much more.
The real war of 1965 witnessed one of the biggest tank battles since the second world war. LogFlip made sure the players experience the taught battle environment, by sprinkling enough sniper and tanks battles to keep the gamer glued for hours.
Like any other freemium games, you have to unlock and upgrade better weapons, shields and air stike abilities to have the upper edge. You can do that with the coins you earn through the game, or pay from your wallet.
The gameplay is simple, all you need to do is advance through the level, ducking behind covers and barricades and shoot, hoping the bullet meets its target before your enemy's does.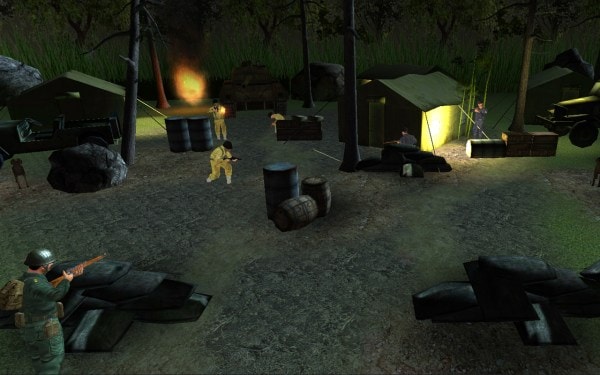 Graphics: Not the war we expected
WAR boasts of a varied geographical and climatic settings. However, the levels don't really feel any different from the other. Sure, the developers have played around with colour palletes and set pieces to make the locations look like a desert, or a village, but thats about it. The climate conditions, too, doesn't make a difference to the overall gameplay. Given the competition, LogFlip must try to do more with their level designs to make WAR stand out.
Verdict:
1965 WAR is a valiant effort and must be appreciated to encourage more developers to come up with games based on the eventful Indian wars. There is something wonderful about fighting for the tricolour and watching an Indian soldier triumph over all odds. We all can relate to it.
Amidst all its shortcomings, 1965 WAR is a mean shooter and has the power to keep the player tapping on his screen for hours on end.
1965 WAR
Developer: LogFlip Networks FZE
Price: Free
Size: 134 MB
Feel free to share your opinion in the comment section below.
The Indian Express website has been rated GREEN for its credibility and trustworthiness by Newsguard, a global service that rates news sources for their journalistic standards.