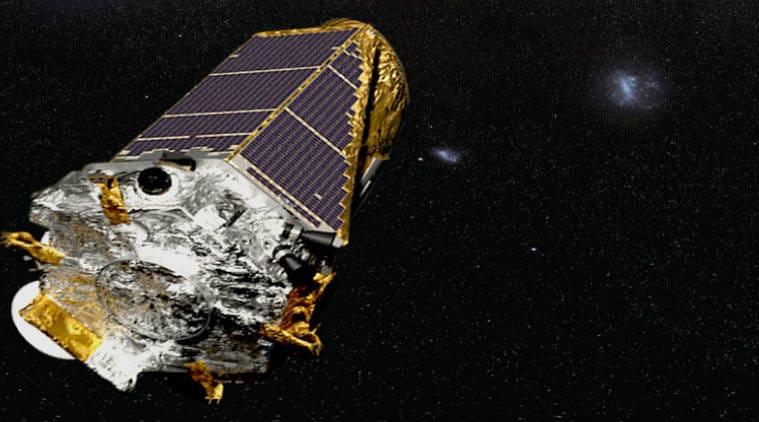 Launched in 2009, NASA's famous 'planet-hunting' telescope 'Kepler' is being put into hibernation as it has almost run out of fuel. The Space agency on Saturday announced that the Kepler team received an indication of the spacecraft fuel tank running low which prompted the agency to put the spacecraft in a 'hibernation-like' state. The move has been taken in order to prepare the spacecraft to download the data collected in its latest observation campaign.
Once the data has been downloaded, the expectation is to start observations for the next campaign with any remaining fuel, the announcement added.
Launched in 2009 with an objective to learn more about the number and frequency of planets in our galaxy, the telescope which is some 94 million miles away from Earth has continuously monitored over 150,000 stars in the Cygnus-Lyra region and has discovered over 4,600 planet candidates as per the data provided by NASA.
"The Kepler team is planning to collect as much science data as possible in its remaining time and beam it back to Earth before the loss of the fuel-powered thrusters means that we can't aim the spacecraft for data transfer. We even have plans to take some final calibration data with the last bit of fuel, if the opportunity presents itself," the NASA announcement said.
"It's like trying to decide when to gas up your car. Do you stop now? Or try to make it to the next station? In our case, there is no next station, so we want to stop collecting data while we're still comfortable that we can aim the spacecraft to bring it back to Earth," the space agency added.
In its nine-year run, the space telescope has had its fair share of trouble: it slipped into emergency mode earlier in 2016 due to unknown reasons making the NASA declare a temporary 'spacecraft emergency' while the space agency worked to bring the telescope back online.