By:
Tech Desk
| New Delhi |
September 2, 2020 12:04:24 pm
The night sky will lit up with the 'Corn Moon' this year in September. For those who are don't follow Moon's cycles, according to NASA, this full moon will be the last one before the autumnal equinox which is usually called the 'Harvest Moon'. The autumnal equinox will take place on September 22 this year when the day and night will be of the same duration.
The reason why this September's full moon will be called as the 'Corn Moon' because it comes before the autumnal equinox. Following this, the full moon on October 1 will be called the 'Harvest Moon' instead of 'Hunter Moon' which will now be on October 31.
This also means that there will be a rare blue moon shining on the night of Halloween. According to Old Father's Almanac, the blue moon is only visible once in 18 to 19 years. The next blue moon on Halloween will be in 2039.
The moon is also known as the Barley Moon as farmers consider this as the right time to harvest barley crop. The corn moon got its name from the Native Americans as it also indicated right time to harvest corn.
According to CNN Meteorologists, Judson Jones this full moon is a sight to behold as it rises over the eastern horizon.
ALSO READ | Asteroid double the size of Pyramid Giza to enter Earth's orbit on September 6
"When the moon is low on the horizon, it allows you to capture the view with objects in the foreground, making the moon appear bigger. Say you are in the city, and you're watching between a couple of buildings or over the skyline, it will make it feel that much bigger and give it more impact," Jones said.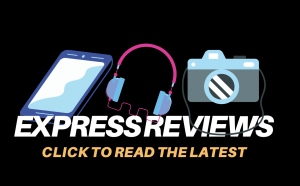 In India, the Corn Moon was visible from September 1 and will continue to be at its peak on September 2 as well. This event happens only once in three years.
Express Tech is now on Telegram. Click here to join our channel (@expresstechie) and stay updated with the latest tech news.
📣 The Indian Express is now on Telegram. Click here to join our channel (@indianexpress) and stay updated with the latest headlines
For all the latest Technology News, download Indian Express App.