Written by
Mihir Patkar
| New Delhi |
Updated: January 16, 2015 6:55:42 pm
India is slowly getting 4G LTE—the next step in mobile Internet connectivity after 3G. 4G is faster and also bumps up the voice quality on phone calls, so it's the better network to use if you can get it. That said, 4G is expensive and not easily available right now.
Still, whether you should buy a 4G phone or not is confusing. There are too many factors at play: whether you need a new phone; whether you need 4G; whether your area offers 4G; and so on.
So, we have created a flowchart to help you decide what to buy.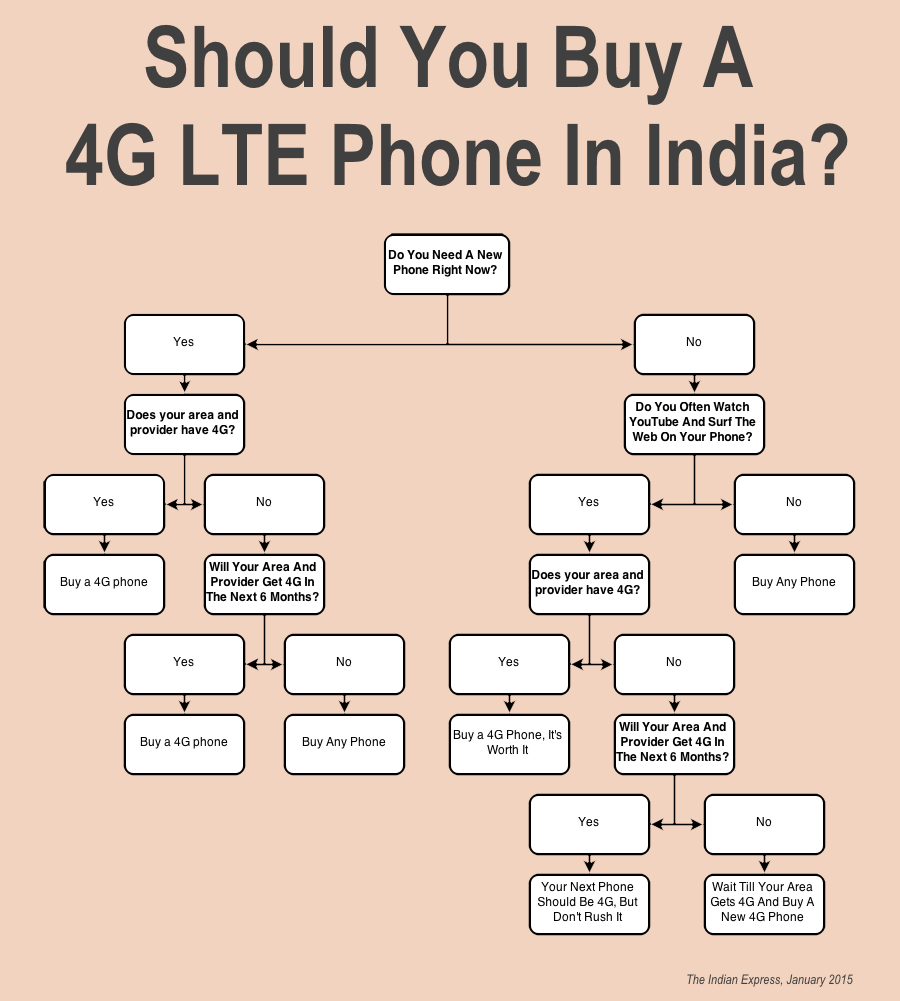 Are you willing to buy a 4G smartphone now? Share your views in the comment section below.
For all the latest Technology News, download Indian Express App