The OnePlus 6, the company says, is all about balance and speed. But clearly this has not been achieved easily. If OnePlus CEO and founder Pete Lau is to be believed, many things from his wishlist for the company's new flagship had to be dropped to achieve the perfect balance in terms of user experience.
"We focus on creating a product balance instead of looking at specific things that are differentiating in one aspect or category, we are for creating a product balance that is comfortable and creates a device and experience that functions and works the way that the users want," said Lau during an interaction in Mumbai days ahead of the launch. In looking at balance, Lau said, the in-hand feel was something OnePlus had to work on… "the thickness of the device versus battery longevity, for instance".
Read full text of interview with OnePlus CEO Pete Lau
He said a larger battery would have sacrificed the in-hand balance… "there has to be those sorts of decisions and considerations across the product". "Balance is a focus across the entire device and a lot of design decisions were based on this. The camera is another example. While people think we will pursue a larger sensor, that larger sensor will impact overall design. So great photo quality has to be achieved without impacting the design and user experience," he said, adding that while OnePlus is expected to be a high-performance device, "but there is also an elegance, a premium associated with the design". "It has to be kind of the best of both worlds."
Elaborating on the large sensor problem, Lau said 70 per cent or more of what is possible in a camera is due to a large sensor. "But considering larger sensors and their impact on overall design, this is far too much to sacrifice. The overall impact this larger sensor will have is negative," he said, adding that it would have ended up as a huge struggle between design, engineering and other teams. "There also has to be a consensus and clarity on what is ultimate goal with the sensor."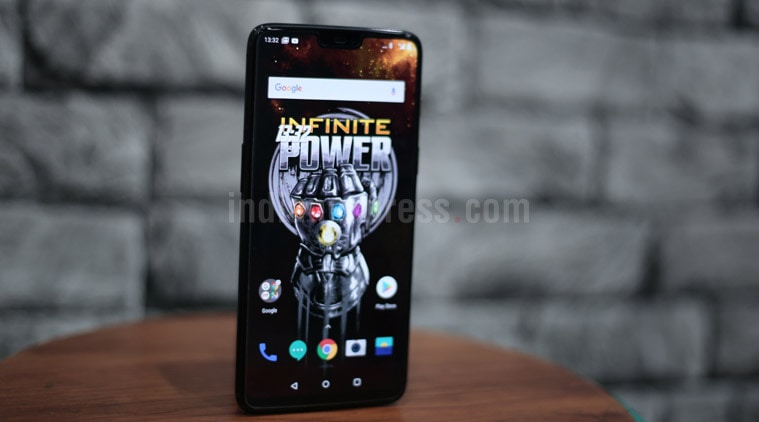 Apparently, the company also though hard about including a dual speaker system. Lau said here was the option of removing the headphone jack and making space for the second speaker, but it was going to change the overall device size and impact antenna connectivity. He said this was again seen as too much of a sacrifice in the overall scheme of things. "If we drop the headphone jack, for instance, there will be a stream of negative feedback and that is something we need to consider," Lau added.
Also, while agreeing to go for the notch, OnePlus was clear what it wanted to achieve. "Other manufacturers have taken it to strange extremes, like with large chins in some devices. There are some tradeoffs," Lau explained, adding how he added a software option that lets user hide the notch if they don't like it. "But I think more users will prefer to have the full-screen function with the notch visible. There is some extreme reaction online, but once they get it in hand people are happy with what they see."
For all the latest Technology News, download Indian Express App