Mobile World Congress (MWC) 2019 Live Updates: Mobile World Congress (MWC) officially start tomorrow, February 25. The Nokia 9 Pureview with 5 cameras has been launched ahead of the event. This is the world's first phone with five lenses at the back. Meanwhile, Huawei has revealed its first foldable phone, the Mate X, which has a dual foldable display, no notch, Leica-branded selfie camera and 4500 mAh batteries coupled with 55w fast charging.
Xiaomi has already showcased its 5G variant for the Mi Mix 3, which is going on sale in Europe first. Oppo showed off its 10x lossless zoom technology yesterday and a 5G smartphone, though it did not give any details on what the device will be called.
Live Blog
MWC 2019 live updates: Huawei Mate X, Nokia 9 PureView price, specifications and features
Huawei Mate X or Samsung Galaxy Fold: Who did it better?
Huawei's Mate X will definitely be the talk of MWC and all of 2019. The foldable 5G phone has 6.6-inch display, which can open up into an 8-inch tablet. Oh, and this is expensive at $2600, which is more than the Samsung Galaxy Fold, which we got to see earlier this week. But who has done a better job of the foldable phone? Read more here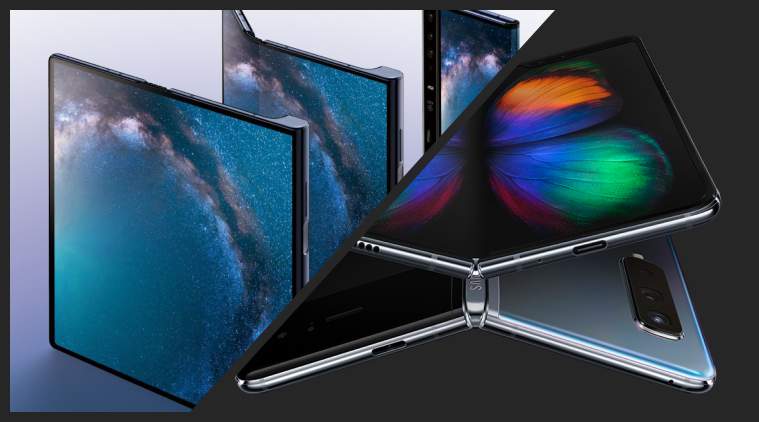 Nokia 9: Key details to keep in mind
Yes, the Nokia 9 PureView has 5 cameras at the back. The combination is 12MP sensors arranged in a circular. Three are monochromatic and two are RGB sensor. The Nokia 9 PureView has 2K display, it runs the older Qualcomm Snapdragon 845 processor, comes with 6GB RAM and 128GB storage and will ship at a price of $699. Is it launch in India just yet ? Not confirmed for now. Read all the details about the Nokia 9 Pureview here.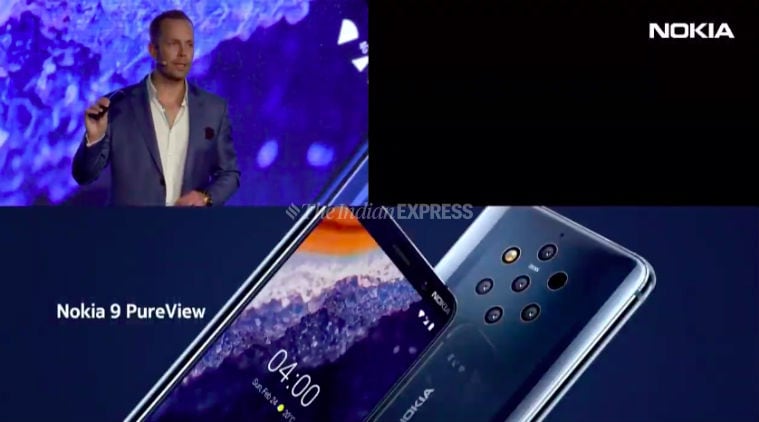 Nokia 9: What's the price?
Pre-orders in select markets start immediately, while phone will be available in March at a price of $699.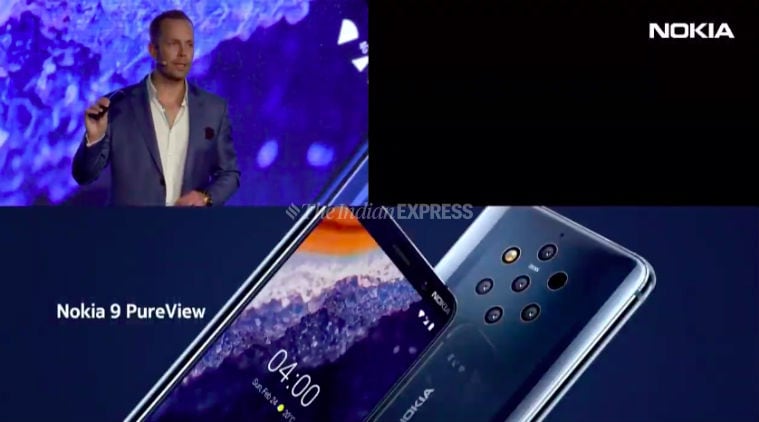 Nokia 9 Pureview
Some features of Nokia 9 PureView include the ability to adjust blur after photo has been taken, Pro mode as well as black and white photos. Nokia 9 PureView has 3 Monochrome lenses and 2 RGB sensors. There is no camera bump. HMD Global is relying on computational photography to stitch together the one photo. All sensors are 12MP in size. The phone is IP67 rated. It features integrated wireless charging as well.
Nokia 9 Pureview is here.
Nokia 9 PureView with world's first penta lens rear camera system launched with Zeiss optics. Two lens are RGB while three are monochrome. In addition, the Nokia 9 Pureview produces images with three times less noice reduction, says Sarvikas. The phone runs the Qualcomm Snapdragon 845 processor. Unpredecented dynamic range is what HMD Global is promising.
Nokia 4.2 and 3.2 camera details
Both the Nokia 3.2 and 4.2 support the face unlock feature. Both come with a 13MP front camera, Google Lens is integrated into camera. The phones are part of Google's Android One program. Nokia 3.3 and 4.2 will start shipping in April. The priced are $139 for Nokia 3.2 and $169 for Nokia 4.2.
Details about Nokia 3.2
Nokia 3.2 also launched at the event; has an all screen design, 6.26-inch screen, 4,000 mAH battery and Qualcomm 429 processor. The phone has a new notification light on the power button on the side. There is a dedicated Google Assistant button as well.
Nokia 4.2 and 3.2 launched
Nokia 4.2 and 3.2 are aimed at the mass market with pricing in the $100 to $200 segment. The Nokia 4.2 and 3.2 both come with face unlock features, a dedicated button for the Google Assistant. Nokia 4.2 runs the Qualcomm Snapdragon 439 processor.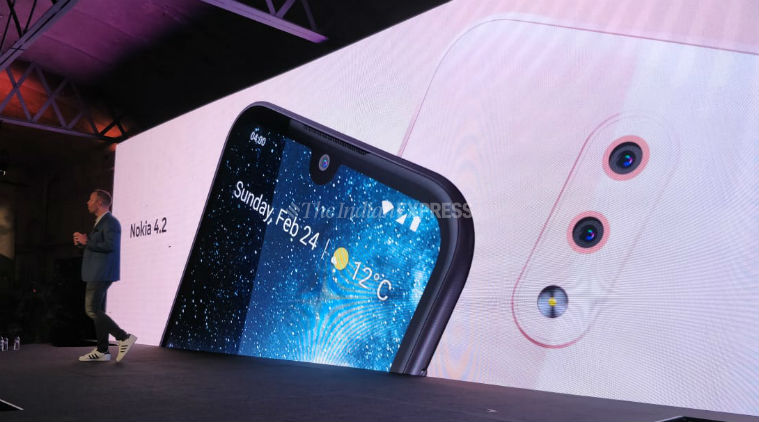 Nokia 1 Plus details
Nokia 1 Plus launched. In terms of design, it sports a 3D nano texture back. It has 5.45-inch IPS screen and the front camera now comes with Beautify feature for enhanced photos. It runs Android 9 Pie (Go edition), software designed to run on entry-level phones. It will be available in red, black and blue colour options in the first week of March at $99.
Nokia 210 and Nokia One Plus launched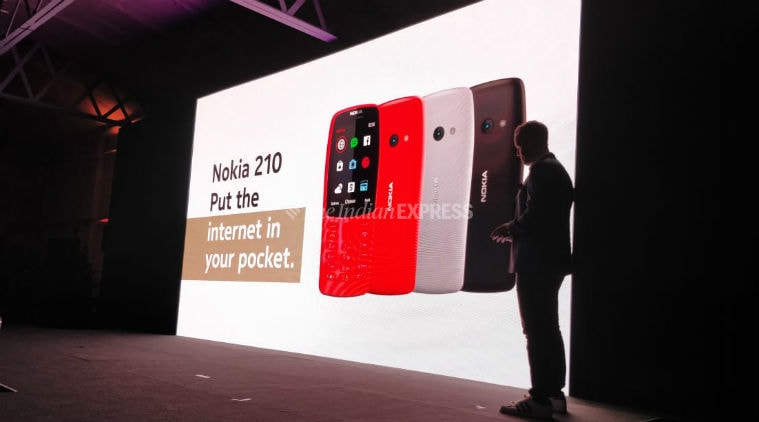 Nokia One Plus and Nokia 210 have been launched so far. Nokia One Plus has a 5.45-inch display with the 18:9 aspect ratio, it has an 8MP rear camera and 5MP front camera. It comes with Android Go Pie edition. The phone has 1GB RAM and 8GB or 16GB storage. It has new versions of Google Go apps like Maps Go, YouTube Go, etc.
Nokia 210: Features, details
Nokia 210 4G feature phone launched. Users can share photos on social media on the phone, has iconic Snake game and icons have been revamped. The phone will be available in red, gray and black color variants starting next week for $35. The next phone from HMD Global is the Nokia One Plus, which is an Android Go edition device with Android Pie edition.
HMD Global's Chief Product Officer on stage
Juho Sarvikas, HMD Global's chief product officer, is on stage. He will showcase the 2019 portfolio of Nokia phones. " A Nokia phone for everyone," says Sarvikas. We are starting with feature phones. The Nokia 210 is showcased. It is 4G feature phone with an App Store, Opera Browser. The Nokia 210 comes with a removable battery and 2.4-inch QVGA display. Most affordable Internet-connected device from Nokia.
Nokia talks about Android Pie updates
HMD Global says they are the fastest in the industry when it comes to providing Android Pie update for all their phones. The company's regular roll out of Android Pie updates to its smartphones, even the mid-range ones has been pretty impressive.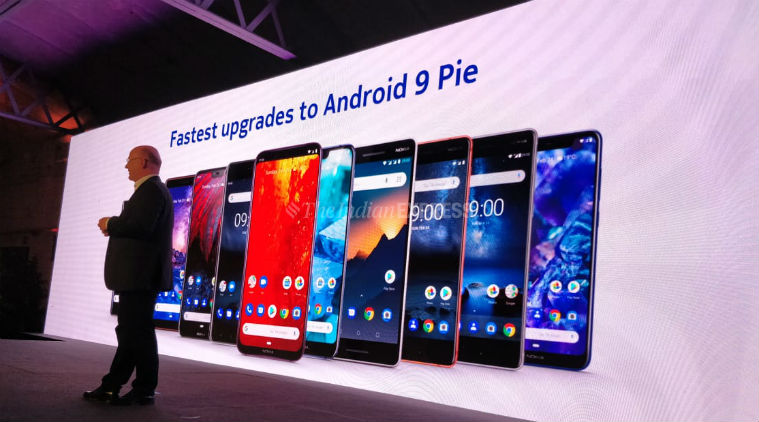 Nokia event starts
HMD Global CEO Florian Seiche on stage. The official Nokia event livestream has begun. You can watch the livestream here.HMD Global says it has tripled it's user base globally in 2018 from the previous year. Number one global player in feature phone both in terms of value and volume. Nokia 3310, and 8110 more than 10 million users, says HMD Global.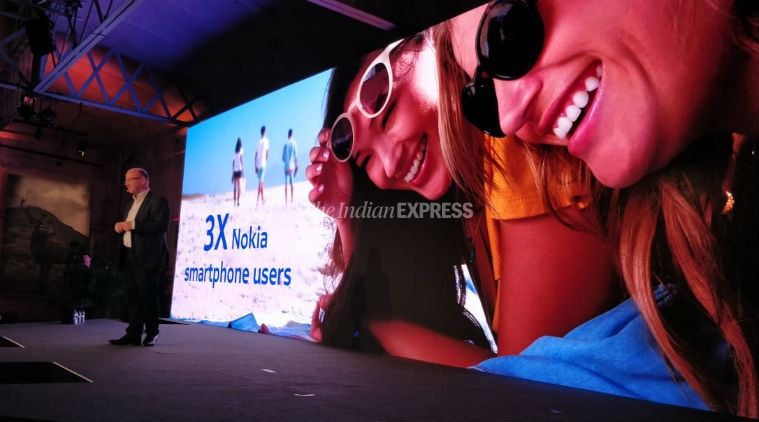 Check out all these photos of the Huawei Mate X
The Mate X is official. Yes it sports a very high price tag, but remember this is a foldable phone, and that kind of technology won't come cheap, at least not for now. The Mate X from Huawei has a 6.4-inch display on the front and this unfolds into a 8-inch display. The phone comes with two batteries totally 4500 mAh and 55w fast charging. Oh, and its 5G ready. But when it is coming to India? Not anytime soon, given we are yet to start 5G testing. Meanwhile, here are some photos of Huawei Mate X you can check out.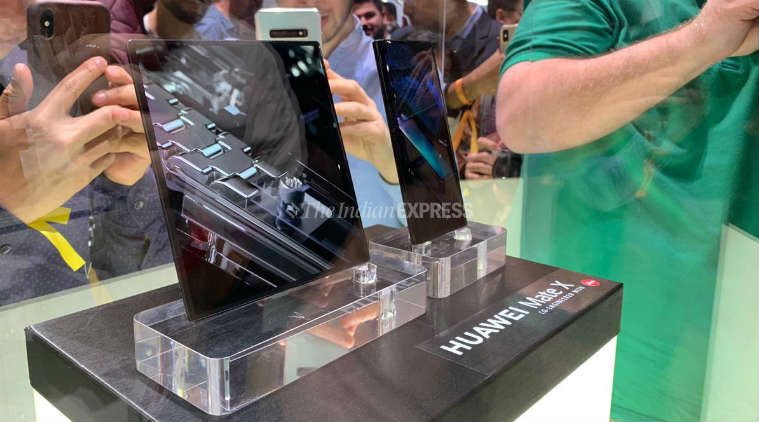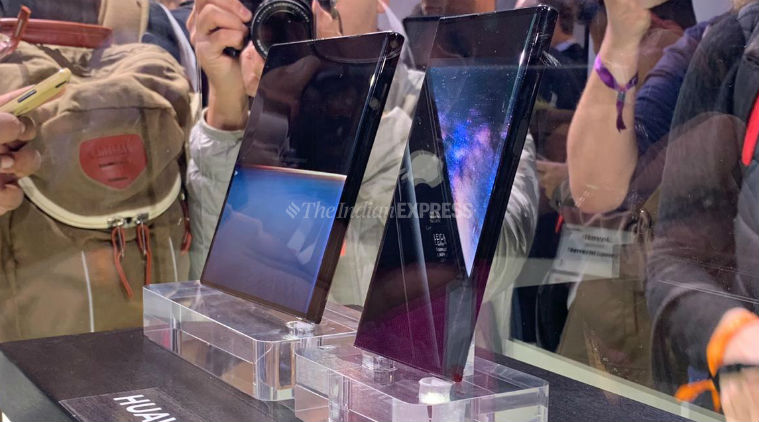 Huawei Mate X Price: Euro 2299
The Huawei Mate X comes with 8GB RAM and 512GB storage. The price Euro 2299. That's $2600. More expensive than the Samsung Galaxy Fold. It's not clear when the phone will go on sale. Maybe in the second half of 2019 or the middle of 2019. For those wondering about the price in INR, that's close to Rs 1.85 lakh.
Huawei Mate X runs the Kirin 980 processor
Huawei Mate X runs the Kirin 980 processor. Huawei claims the 5G phone will download a 1GB movie in just 3 seconds. Of course, this will only happen on a 5G network. The Kirin 980 is Huawei's own 7nm chipset. For 5G, it has a quad 5G antenna. The phone is also ready for future 5G. Huawei says the phone will be a dual-SIM one. It has two batteries each, totalling 4500 mAh. The phone supports 55W fast charging as well.
Huawei Mate X is 5G ready
Mate X has the world's 7nm Multi-modem, called Balong 5000. This is Huawei's own Modem and this is 5G. Huawei calls it the 'fastest modem' in the world.
Huawei Mate X has no notch, no punch hole in the front
Huawei showcasing the foldable phone. The Mate X has a 'falcon hinge' design, the company says it worked on this hinge for three years. There is no gap between the screens. The front display is 6.4-inches and when you unfold it, then it turns into an 8-inch display. Huawei says they have patented the hinge with 100 components, and that this is a complicated piece of engineering that they have achieved. The phone opens like a book, and is 5.4 mm in total thickness. Thinner than the iPad Pro.
Huawei Mate X foldable phone showcased
Huawei Mate X has a 6.6-inch display in the front, borderless display and when you open it, this is turns into an 8-inch display. Huawei has announced its Mate X, it's first foldable phone. This is also the world's first 5G ready foldable phone.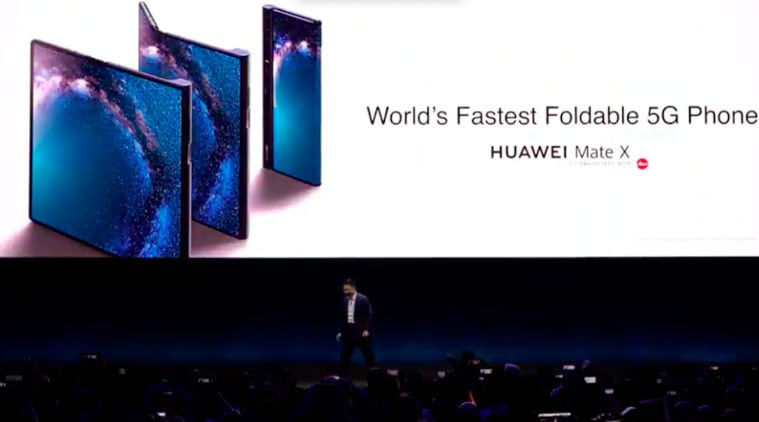 Huawei MateBook X Pro and ShareHop feature
Huawei Matebook Pro X features OneHop, which lets you transfer images, videos and documents directly to another device with your phone. The feature takes advantage of the phone's NFC. But it will only with other Huawei smartphones, and not every other device. Huawei is also launching MateBook 13's touchscreen version. It is also launching the MateBook 14. The camera is embedded in the keyboard and not at the touch of the display.
Huawei MateBook X Pro: Other details
It comes with a single-touch fingerprint scanner to unlock the laptop. Single touch on the power button will automatically log the user in. There's also an improved NVDIA GeForceMX250 graphics card, says Huawei. The company is also claiming immersive audio experience on the MateBook X Pro.
MWC 2019: Huawei shows off new Notebooks, MateBook X Pro
Huawei has launched its new MateBook X Pro. It will come in Mystic Silver and Space Grey colours. It has a aluminium unibody design with damond-cut design. The laptop is ultra-thin, thickest area is less than 14mm. The display is 13.9-inches. 91 per cent screen to body ratio. Supports external graphics card as well. Updated to the latest Intel 8th gen processor for better performance.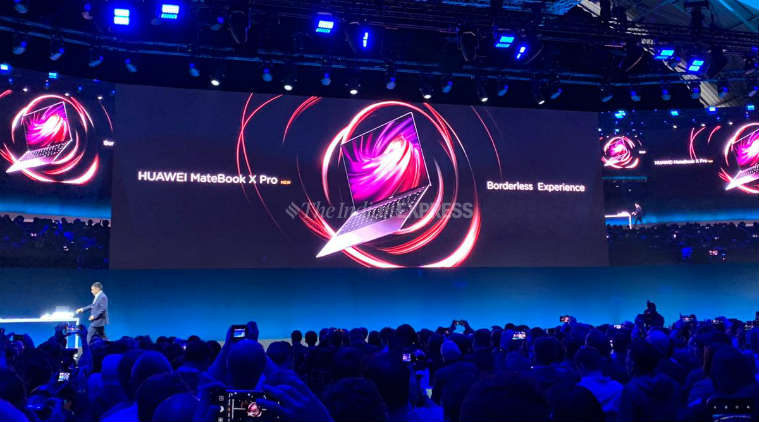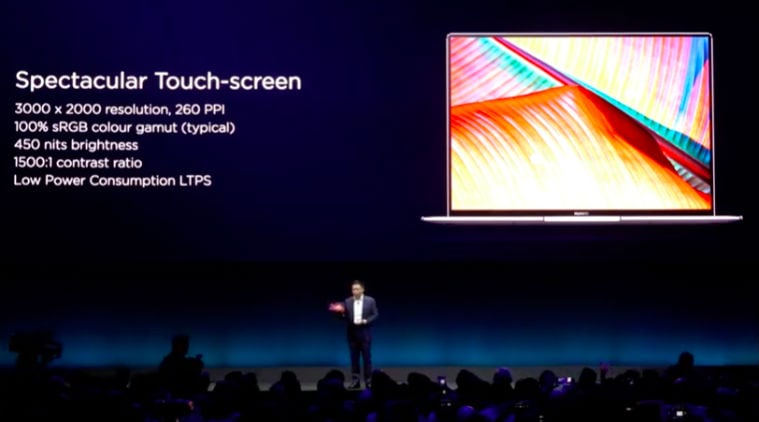 MWC 2019: Huawei's Richard Yu on stage
Huawei's Richard Yu, CEO of Huawei's Consumer Business Group is on stage. "We are the leading ICT and technology solutions provider in the world," he says. "Our revenue last year (consumer business) was 52 billion, over 206 million shipments," he adds. He says that eight years ago, they had less brand recognition, even in China, but that has changed now.

"Every year we spend a lot on research for consumer business. We have spent $5 billion on R&D for consumer business," said the CEO. We are leading in smartphone photography, says Yu.
Xiaomi Mi Mix 3 with 5G and Mi 9 global launch
While we wait for Mate X, Xiaomi has already showcased its Mi Mix 3 with 5G support. This is coming to Europe first for those who were wondering. Its unlikely that a 5G phone will come to India anytime soon. Mi 9 was also launched for the European market. This is Xiaomi's phone for 2019 with a Qualcomm Snapdragon 855 procesor and was announced earlier this week in Beijing, China. Mi 9 has triple cameras at the back. Read more details about Mi 9 and Mi Mix 3 with 5G here.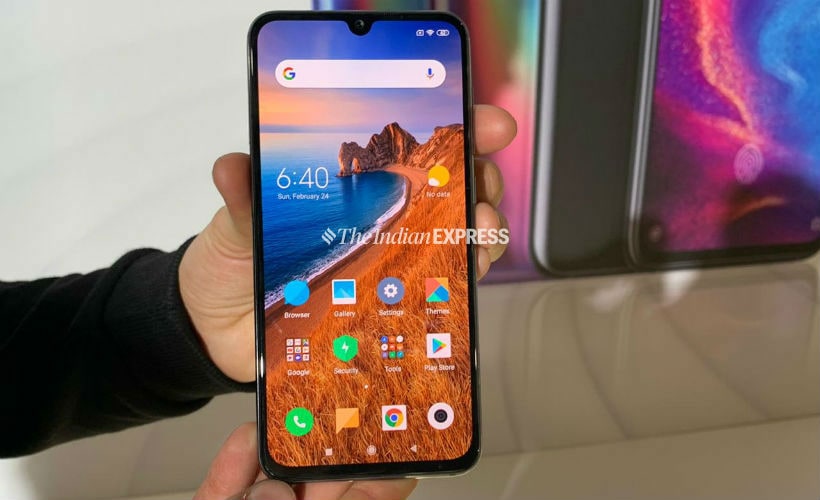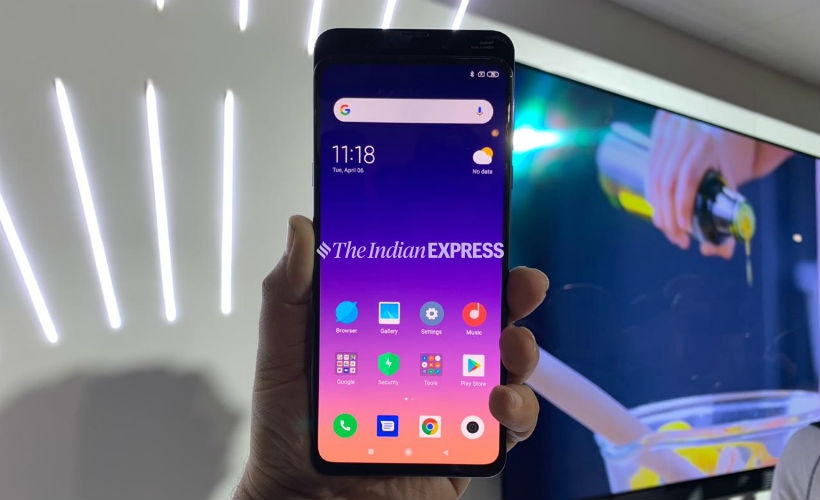 Huawei Mate X launch is just a few minutes away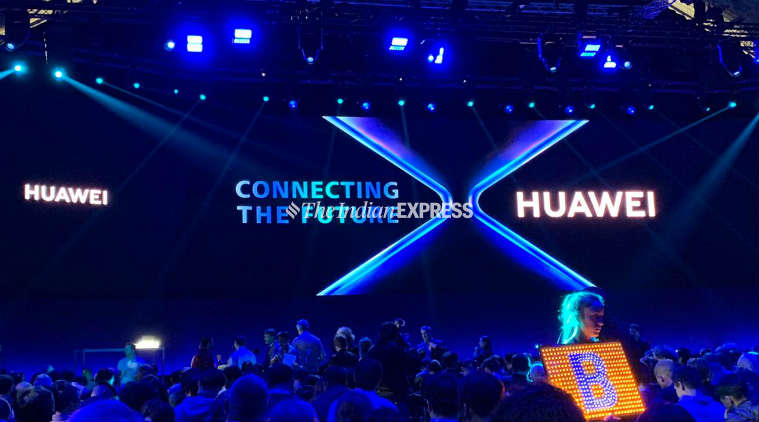 Huawei Mate X will launch takes place soon. The teaser images have given us a good glimpse of what the device might look like when it is folded from the side. The question is: When will it launch in the mainstream market? And what will be the price?
MWC 2019: We are all set from Huawei launch
We are all set for the Huawei launch event for the foldable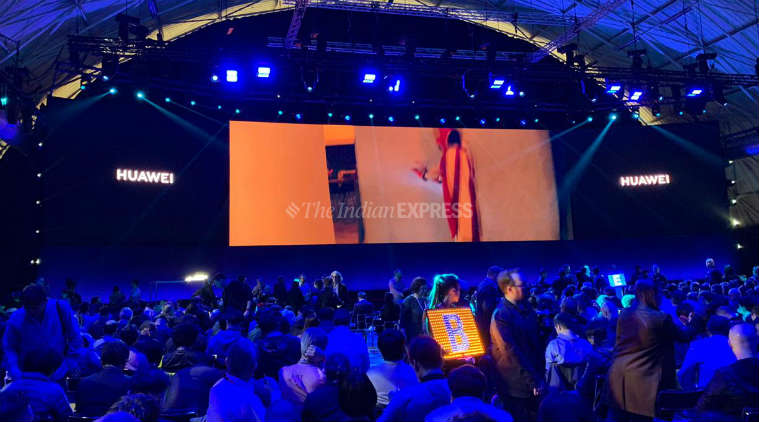 phone. The event is starting at 6.30 pm IST. You can also watch the livestream on YouTube. The link for the same is here.
MWC 2019: HMD Global and that camera phone: Will they, wont they?
The big hype is around HMD Global's upcoming Nokia flagship phone, which is likely to sport 5 cameras at the back. Yes, HMD Global could actually beat the current trend of three or four cameras with its new Nokia devices. Teasers from the company keep showing top notch images, all edited and captured on a Nokia phone. Leaks have said this is the Nokia 9, though the company has not confirmed the name so far.
MWC 2019: Huawei's foldable Mate X is coming
The big launch from Huawei will be the foldable phone, which will be called the Mate X. The Mate X could have a 7.2-inch foldable display with a secondary screen on the outside. The phone will be a 5G compatible device as well, according to Huawei's teasers for the device. Huawei says this will be world's first 5G foldable phone. According to leaks, Mate X will be powerd by the Qualcomm Snapdragon 855 processor.