The BlackBerry Z3 has a lot going for it and a lot riding on it. It is the most affordable BlackBerry 10 device that could theoretically help the Canadian smartphone maker recreate the success of the Curve 8520 which literally made the once top management phone a household name. But does the phone have the oomph to take on the likes of the Moto G and Nokia 630 which offer good features at slightly cheaper price points?
Quick Tech Specs: 5-inch qHD 540 x 960p display | Dual Core 1.2 GHz Qualcomm MSM8230 processor | 1.5GB RAM | 8GB internal memory, microSD up to 32GB | 5MP rear camera with AF, 1.1MP front camera | micro-SIM (GSM) | 3G, Wi-Fi 802.11 b/g/n, Bluetooth 4 | 2500 mAH battery | BlackBerry OS 10.2.1
Price: Rs 15,900
Design: The Z3 first reminds you of the Z10, the BlackBerry BB10 flagship from last year. Then the Z10 is larger and slightly thicker. But the design language is the same. The phone weighs 164g and it feels good in your hand. The all-black finish and the textured back make the phone look and feel very businesslike. There are four buttons on the left, while a slim flap on the right reveals the SIM and SD card slot.
Screen: The Z3 is a phablet thanks to its 5-inch qHD display. The qHD display is obviously not as good as HD or Full HD, but you would not be able to make out the difference in resolution with at least 720p. Given the price, BlackBerry could have pushed for HD, but the present screen is not going to affect your experience in anyway. And that is what matters. If you need better resolution there is Miracast to beam content to a larger screen.
Performance: Performance is not an issue with this phone at least the way it is meant to be used. Multi-tasking it easy and you have work on a maximum of four apps at the same time. Even with four apps frozen, performance does not lag even a bit. The phone also stays cool most of the time, which is a big help these days.
Memory: The Z3 comes with 8GB internal storage, which is pretty much standard these days in this price range. And you can add extra storage with the SD card. The phone also comes preloaded with BoX, DropBox and Evernote, which add a few gigs between them.
Connectivity: Never a problem with a BlackBerry phone. The Z3 uphold this legacy well.
Software: The Z3 runs the 10.2.1 version of the BB10 OS. There are lot of new features in the OS, most it should have had in the first place if you ask me. But now notifications appear and can be acted upon on top of the app you are on. There is a very Android-inspired pull down settings panel and quick sharing from anywhere.  But what really adds an edge to the OS is its ability to accept most Android apps. A few don't work on the platform, but those that do plug the biggest gap that buyers have found in this operating system. With the next version of the OS, scheduled to come out in a few months, users will get full access to the Amazon app store too.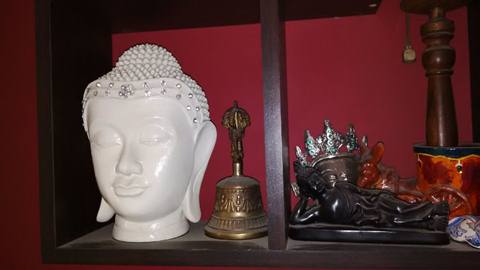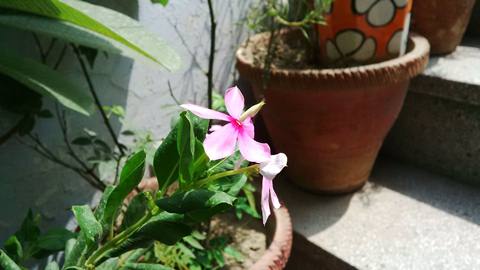 Camera: You don't buy a BlackBerry for its camera, they have always been decent. It performs reasonably well in low light and is good in daylight. Plus, you can click by just touching the screen, which is always welcome in this selfie era.
Battery: The battery can last you a working day on a full charge. For those who don't use data all the time, the phone could end up squeezing a few more hours of juice.
Verdict: The Z3 definitely has enough features and usability to prevent its loyal users from moving out to other platforms. However, I am not sure the platform offers enough incentives for those on other OS to jump ship. At a lower price point, maybe BlackBerry could have started wooing a lot of people who were looking to buy their first Android powered smartphones. That opportunity seems to have been lost for now.
The Indian Express website has been rated GREEN for its credibility and trustworthiness by Newsguard, a global service that rates news sources for their journalistic standards.