By:
Tech Desk
| New Delhi |
Updated: May 6, 2015 3:14:22 pm
The photo above has not been doctored. It is the new Samsung Portable SSD T1 that offers up to 1TB of storage, but weighs just 30 grams.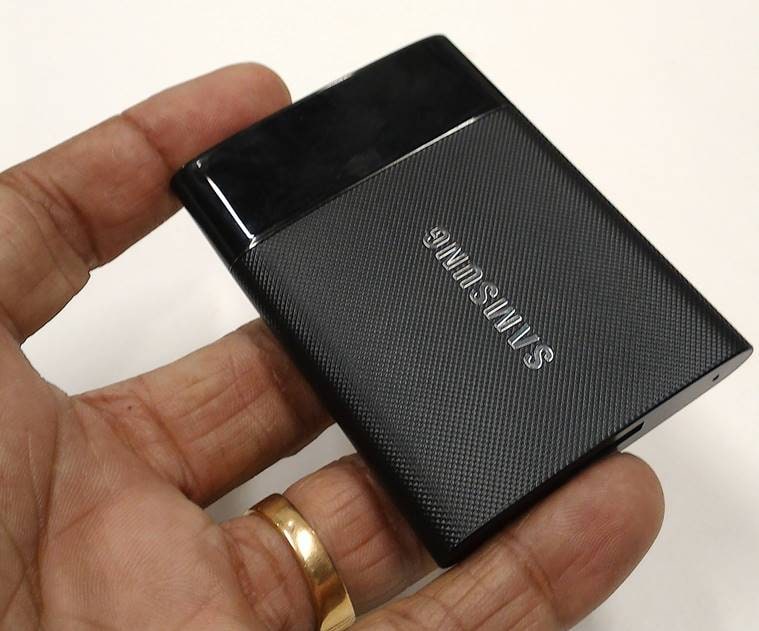 For those who carry extra external storage wherever they go, this new gadget could be a game changer. Of course, it is smaller than a Zippo lighter, but that does not mean it compromises on speed or safety.
The drive features Samsung's state-of-the-art 3D vertical NAND technology. Samsung claims the drive offer sequential read/write speeds of up to 450 mega byte per second with USB 3.0 and random read/write speeds of 8,000 inputs/outputs per second (IOPS) and 21,000 IOPS respectively.
The drive offers AES 256-bit hardware encryption with one user-set password.
Well, this one is not for students or those who like to stay close to their music collection at all times. So the drive is not going to come cheap.
The 250GB version will be priced over Rs 10,000 while the 1TB version will be around Rs 35,000*. The three versions will be available on Flipkart, Amazon and Snapdeal initially. But then this has no intention of being a mass product.
*Final pricing is awaited.
For all the latest Technology News, download Indian Express App