Every day in office there is someone asking you for a charger. If you change your backpack or handbag, you might forget to carry the charger and as a result, end up with a dead phone when you need it the most.
If you have an iPhone, the chances are that your colleagues don't own the latest version with the small lightning port. To save you the headache associated with a dead phone, Nomad, a US-based company, has made a portable charging cable called Chargekey. It's less than three inches long and will easily fit in your palm. Note that a variant with the microUSB port is also available.
The Chargekey has a lightning connector on one end and a USB connector on the other. The part linking these two connectors is made of bendable rubber, which reduces chances of breakage. This part has a hook that lets you attach the Chargekey to a keychain. This is a good idea because phones and keys are two things we always carry. So you're less likely to forget it at home.
Chargekey worked well with laptops, wall adapters and desktop USB ports too. It can also be used to transfer data and sync with iTunes. There was no noticeable difference in the time it took to charge an iPhone 5S, when compared with Apple's lightning cable.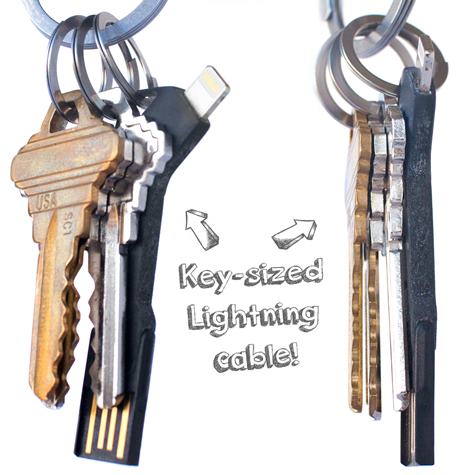 Chargekey's best feature – portability – becomes a weakness when you try to plug it to a wall adapter or a desktop computer. We tested it with both and found that the cable length is too short for either port. Do you really want to leave your iPhone, which cost more than Rs 40,000, dangling just to charge it? Most of us wouldn't. So it is best to make sure that the iPhone is resting on a flat surface while charging. The Nomad website says Chargekey can hold your iPhone even if it is hanging, but we wouldn't want to take the risk. This works best when you are charging the device from a laptop.
Although the build quality of the cable is excellent, we would have been happier with it if it had some kind of protection for the two connectors. A lot of people are going to be keeping this close to several keys, which means there is a slight chance of damage. Also, before you charge, make sure that you wipe dust off the Chargekey.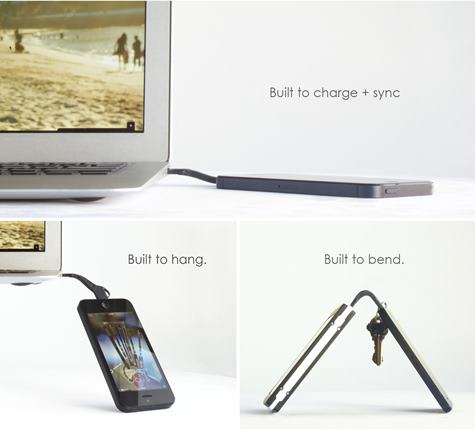 Overall, this is a great product that solves a problem we face regularly. Nomad Chargekey works well with a battery packs too, which is a plus if you live in a powercut-prone area.
Nomad's Chargekey costs $25 (~Rs 1,300) and shipping to India is free if you buy two. You can order it on hellonomad.com.
Pros: Portable, excellent build quality, bendable rubber cable
Cons: No protection for connectors
The Indian Express website has been rated GREEN for its credibility and trustworthiness by Newsguard, a global service that rates news sources for their journalistic standards.