Top seed Rafael Nadal will play his third Grand Slam final of the year when he faces the in-form South African, Kevin Anderson, at the Arthur Ashe stadium on Sunday. He continued his remarkable form in the tournament by defeating the 24th seeded Juan Martin Del Potro of Argentina in four sets 4-6, 6-0, 6-3, 6-2 in the second semifinal on Friday.
The Spaniard made a comeback after losing the first set 4-6 to Del Potro. He comfortably won the next three sets without giving the Argentine, much chances to capitalise on. Previously, in the quarterfinal, Del Potro had defeated the Swiss great Roger Federer in four sets to set up a semifinal clash against Nadal.
He will be looking to clinch his 16th Grand Slam title and third US Open trophy, when he faces maiden Grand Slam finalist Kevin Anderson.
Semifinal: Rafael Nadal (1) vs Juan Martin Del Potro (24)
In their previous meeting at US Open, Del Potro had defeated Rafael Nadal twice. Nadal is just a win away from grabbing his 16th Grand Slam career title and third US Open.
Quarterfinal: Rafael Nadal (1) vs Andrey Rublev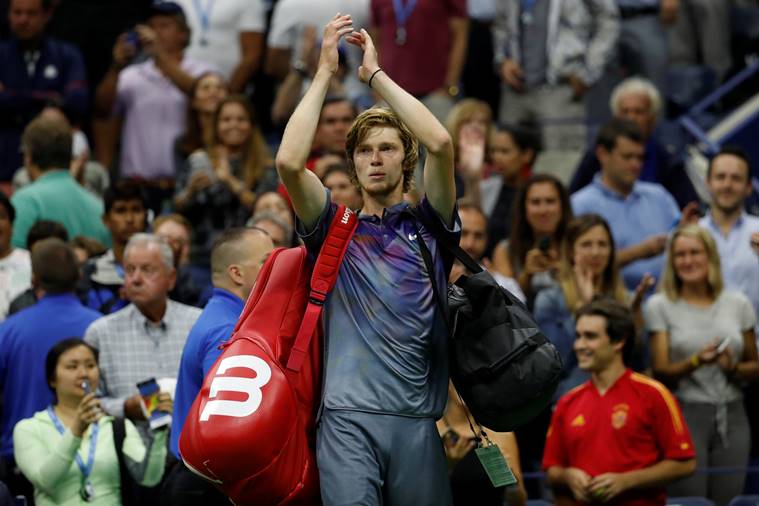 Rafael Nadal faced Russia's Andrey Rublev in his quarterfinal match, defeating the Russian in straight sets 6-1, 6-2, 6-2, showing his class and consistency.
Fourth Round: Rafael Nadal (1) vs Alexandr Dolgopolov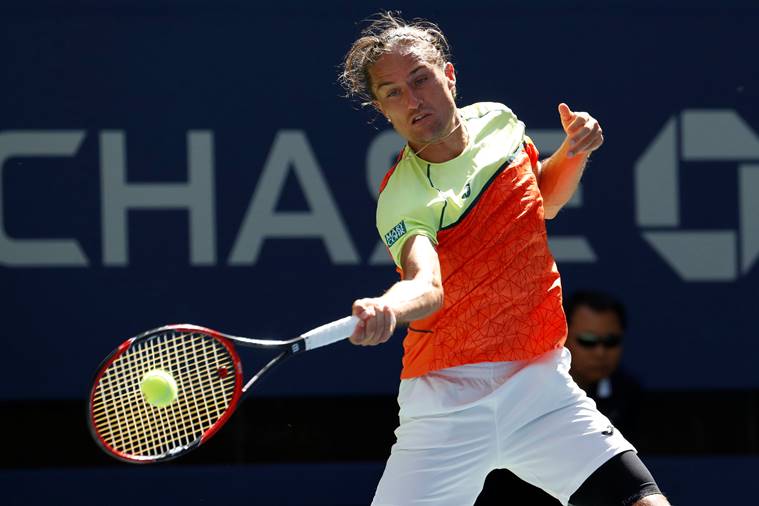 The two time US Open champion faced Alexandr Dolgopolov of Ukraine in his fourth round match and eased through to the quarterfinal with straight sets victory 6-2, 6-4, 6-1 over the Ukranian.
Third Round: Rafael Nadal (1) vs Leonardo Martin Mayer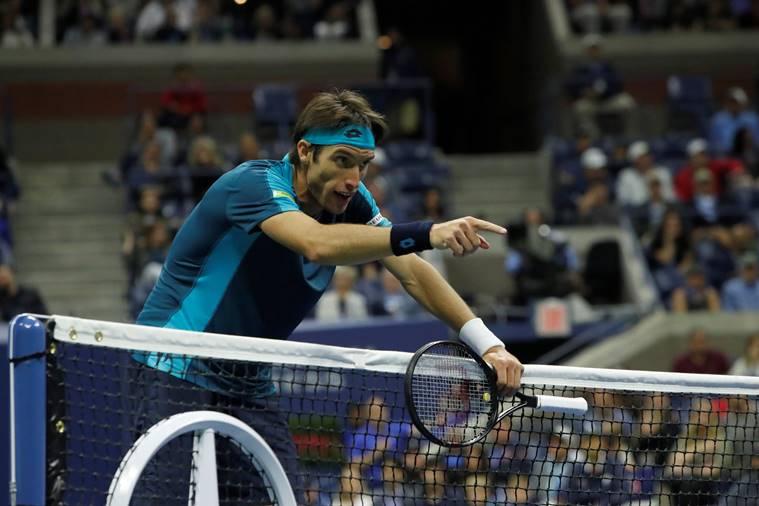 Nadal struggled in the first set of his third round match against Leonardo Martin Mayer of Argentina, losing the first set 6-7. The spaniard won the next three sets 6-3, 6-1, 6-4 completely dominating the Argentine with his strong forehands and lethal endurance.
Second Round: Rafael Nadal (1) vs Taro Daniel
The second round match for Nadal, started in a similar fashion as compared to his third round match. He dropped the first set 4-6 against Taro Daniel of Japan and then made a strong comeback to win consecutive three sets 6-3, 6-2, 6-2 to proceed into the third round.
First Round: Rafael Nadal (1) vs Dusan Lajovic
Nadal began his US Open campaign against Serbia's Dusan Lajovic and registered a comfortable win in straight sets 7-6, 6-2, 6-2 in the first round.
The Indian Express website has been rated GREEN for its credibility and trustworthiness by Newsguard, a global service that rates news sources for their journalistic standards.