M C Mary Kom became the first Indian woman boxer to clinch a gold medal at the Asian Games after she came from behind to beat Kazakhstan's Zhaina Shekerbekova also,  Indian women's team beat Japan 2-1, win BRONZE!
Athletics: India's Tintu Luka wins SILVER in the women's 800m.
Sarita has left her medal on the podium

— Mihir Vasavda (@mihirsv) October 1, 2014
Mary wins gold!!

— Mihir Vasavda (@mihirsv) October 1, 2014
* The third round, too, goes in Mary Kom's favour
* Mary Kom takes the second round as two judges rule in her favour. Plenty of action on offer in the second round
* All judges favour the Kazakhstan boxer in the first round, who gets 10-9 in her favour
Minutes before her final begins. Mary looks cheerful as ever. Looks confident. Kazakh girl looks strong as well. Won't be easy

— Mihir Vasavda (@mihirsv) October 1, 2014
Wrestling: India's Manoj Kumar loses out to Peng Fai of China in the 85 kg Greco-Roman quarterfinal
Wrestling: Iran's Payam Payani beats India's Gurpreet Singh in the 75kg Greco-Roman quarters. He's the fourth Indian to crash out today
Volleyball: Defending champions Japan beat India 3-2 in the quarters clash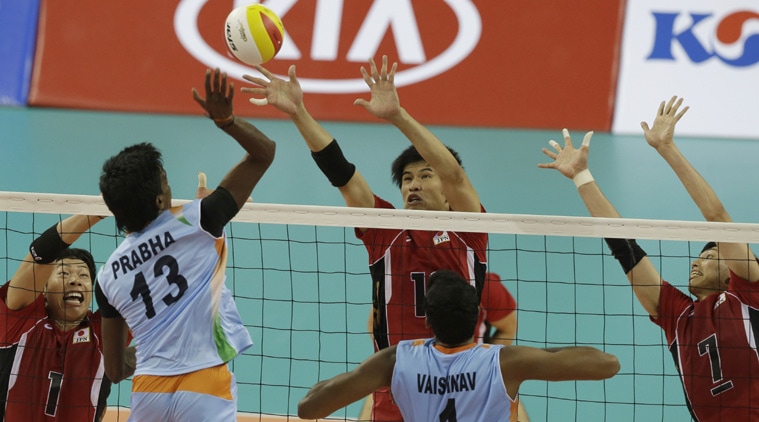 Wrestling: Another one bites the dust! India's Tulsi Yadav loses to Tajikistan's Khusrav Obloberdiev in the 66kg quarters
Wrestling: No joy! Gurpreet Singh, too, loses his 75 Kg 1/8 final bout against Qatar's Sharif Badr Bakhit
Wrestling: Iran's Bashir Darzi beats India's Dharmender Dalal in Men's Greco-Roman 130 Kg 1/8 Final
Taekwondo: India's Anand Pandiarajan goes down to Korea's Yonghyun Park in the 80kg category of Round of 16
Athletics: India's Sandeep Kumar  and Bahadur Rana could not match their female counterpart Khushbir Kaur's performance and aend up being fourth and fifth in 50km race walk
Day 11 recap:
Vietnam's Bang demolished by her idol Mary: Bang Le Thi looked thrilled by merely being in the same ring as Mary Kom. She was just 10 when Mary won her first world title in 2002.
Indian men, women impress in Kabaddi: Tejeswini hoped that kabaddi would become an Olympic sport in six years' time when the Games are held in Asia.
In Incheon, India almost in Rio: With 1-0 win over Korea in semifinal, Sardar & Co. take on Pakistan for gold and a place in 2016 Olympics.
Crying shame: Sarita Devi spills tears after controversial decision in favour of South Korean denies Indian a shot at gold.
Sarita Devi's appeal has been rejected by the technical officials. Say boxer cannot challenge judge's decision as per the rules — Mihir Vasavda (@mihirsv) September 30, 2014
The Indian Express website has been rated GREEN for its credibility and trustworthiness by Newsguard, a global service that rates news sources for their journalistic standards.