Manchester United vs PSG, Champions League highlights: Ole Gunnar Solskjaer was left ashen-faced towards the final minutes of the match as United lost their heads and collected cards, one of which was red in colour and shown to talisman Paul Pogba. PSG looked the more dangerous side for most of the match, with Presnel Kimpembe and Kylian Mbappe's second half goals giving them the advantage.
United dominated possession after they conceded the two goals but hardly troubled Gianluigi Buffon as PSG continually intercepted their passes and shots.
Live Blog
Manchester United vs PSG, Champions League highlights:
FULL TIME! United 0-2 PSG
Ole Gunnar Solskjaer's first defeat as United manager comes at the hands of PSG. This has been an exhibition of strength from the Parisians. They are missing two of their biggest stars and yet comfortably beat an in-form team. Pogba's suspension means that chances of a miraculous comeback from Manchester United in Paris has been cut down by half at least. It's been a night to forget for United, Pogba's tackle was quite a silly one after all and warranted a second yellow while Lingard and Martial have been lost to injury. PSG were passing the ball around for fun towards the end after that sending off with their fans shouting Ole's after each one. In Rome, Roma have beaten Porto 2-1.
POGBA SENT OFF!
Pogba has been shown a second yellow and has to go, he is suspended for the second leg that will be played in Paris. It looked like it was a second yellow for Ashley Young for a while but he was only arguing Pogba's case. It was a poor tackle on Dani Alves, was it one that warranted a second yellow? Well, the ref thinks so. Four minutes to be added.
Shotless
For all the possession United have had in these last 10 minutes, they have hardly illicited a save from Buffon. PSG have been incredible in defence.
Lukaku on..
...Rashford off. He dispossesses Bernat but Marquinhos comes in to take the ball off his feet before he becomes too dangerous.
United dominating possession
But they are unable to do anything of substance. Herrera plays it wide to Pogba on the left. The Frenchman plays it back to Herrera who tries to curl it into the top right corner, the shot is just wide. 80 mins gone.
Hosts on the hunt
But the puzzle that the PSG players have put up is a rather difficult one to crack. Mata first plays it wide to Young whose cross is cleared. United come again and this time Mata tries a long ranger but it has neither the power nor the direction. Lukaku warming up on the touchline.
74 mins
Mbappe and Di Maria hypnotize the United players for some time with an intricate one-two before losing the ball and United charge once again. Young attempts to play Rashford in behind but Bernat comes in the path of the ball on time. The mostly shirtless group of PSG supporters absolutely bouncing.
70 mins gone
United, to their credit, have not taken the foot off the paddle. Pogba plays the ball to Herrera whose attempted shot is stopped, United still have the ball, Pogba plays it to Shaw whose attempted cross goes out for a corner.
United probing
They hold on to the ball for some time and pass it around in front of the PSG back line. Some interesting combinations but none of them are succesfull ones. David Beckham is in the stadium but it is unlikely that Solskjaer will consider bringing him on.
PSG pumelling United
Di Maria-Mbappe combination is proving to be too much for United to handle. Mbappe goes charging down the right as United commit too many men forward, he draws De Gea and looks to dink it over the keeper's head. De Gea spreads himself and literally gets a palm to the ball to make an astonishing save. 65 mins gone
GOAL! Mbappe makes it 2-0 (60 mins)
Right at the hour mark, another streaky PSG counter, Di Maria plays the ball square from the left and Mbappe arrives there in no time between the two United defenders and taps it home.
United struggling
Dani Alves takes a volley after a PSG corner routine that takes a deflection and goes just of the post. United, meanwhile, look shell shocked and are struggling to piece together an attack.
GOAL! Kimpembe puts PSG ahead! (53 mins)
United switch off during a corner routine and Kimpembe rushes towards the far post and scores. Di Maria takes the corner from right, Pogba rises to try and head it off but it is too high for him, the rest of the United players are statuesque and Kimpembe arrives at the far post to take advantage.
Mata on...
... as the second half begins. Martial was also looking uncomfortable at the end of that first half and has been taken off. United are looking slightly different now with Sanchez and Mata in the middle.
Goalless in Rome too
But it has been less exciting than the proceedings at Old Trafford. Only a total of four shots have been, one of them on target.
HALF TIME!
No goals but there was a substitution. Lingard couldn't continue and he was taken off for Alexis Sanchez just before the ref blew the whistle for half time. PSG have made a strong case for themselves here. They are clearly missing the services of Neymar and Cavani but one could argue that had they been playing, PSG would have been a goal up by now. United haven't been too far behind but they have struggle to keep out Mbappe and Di Maria on a number of occassions.
End to end
PSG win a corner after some good play by Di Maria and Bernat down the right. It comes to nothing and United start on a typically expansive counter. It fizzes out after Martial, who does continue eventually, is dispossed as soon as he gets the ball. Lingard needs some medical attention after that. 45 mins gone, two mins added on.
Flashpoint!
Di Maria and Young racing behind the ball. Young nudges his opponent at top speed and Di Maria goes off the pitch, stumbles ontp the concrete and crashes into the fence. He is in some pain and PSG players Marquinhos and Mbappe rush towards him, United players and the referee come in between and we have a bit of a scrum here. Nothing violent though and they all eventually get on with it. 40 mins gone.
Martial struggling
Martial has been taken off he field and he is cringing and shaking his head. Alexis Sanchez is getting ready to come on. 38 mins gone
Di Maria offside this time!
Both him and Mbappe are running behind the a through ball, he gets to it first and goes past De Gea, takes a bit too long to shoot so that when he eventually does, De Gea gets to it anyhow. But all of it doesn't matter because Di Maria is about a foot offside. Mbappe was not which means PSG could have been one goal up had he taken the initiative.
Mbappe offside
PSG haven't been able to get Mbappe into the game regularly enough but they do on this occassion as Verrati plays in Draxler who in turn plays a first time ball to Mbappe. But the latter is offside.
United's counter...
...fizzles out. It could have been a nice expansive one and truly troubled Buffon as Lingard does a one-two with Rashford in midfield to streak forward, he plays it square to Martial but the Frenchman is a bit too casual to get to it and that's the end of it. 24 mins gone.
20 mins
Pogba puts a hand over Marquinhos' mouth as he tries to get away from it and concedes a free kick. He doesn't get booked probably because of the the Brazilian's theatrics while going down.
Incredible Pogba
He makes light work of Kimpembe and beats him by going on the outside on the left, cuts into the box and looks to play the ball square, Buffon picks it up. Pogba has been silent so far in the game but that was a good reminder of what he can do if given even the slightest of spaces. Lingard was arriving and he got into a tussle with Silva but Buffon holds him back in a "fatherly" way, in the words of commentator Martin Tyler. 16 mins gone 0-0.
Both sides probing
Bernat dispossed by Herrera before he himself gives the ball away to allow Marquinhos to push the ball forward. PSG now keeping the ball in front of the United defence but they are unable to find a way through. The move comes to an end when Dani Alves' attempted cross goes out of play. 13 mins gone.
United have a go
Lingard, Young and Rashford probe around on the right before Rashford lets in a shot towards the near post from a ridiculously tight angle. It was a good effort though and the elderly Buffon could only palm it out for a corner, which came to nothing for United. 9 mins gone, 0-0.
Di Maria let's fly
From about 25 yards on the left looking to curl it towards the far post. De Gea puts in the dive but the ball beats him and the post for a goal kick.
4 mins gone
Even-stevens so far with United slightly having more possession. They had got a free kick when Marquinhos cynicall hacked at the back of Lingard and that came to nothing. Di Maria, a former United signing, has been on the ball a couple of times with the expected boos serving as background music.
KICK OFF!
Mbappe gets us going. There was a minute's applause for Emiliano Sala and Gordon Banks before kick off.
Ole Ole goes Old Trafford
As the two teams make their way into the middle. Warm-ups are done and the teams are out once again, this time in battle gear. United are in their home kit, PSG have got track suits on but they have white shorts which means they must be in their all-white away kit.
The buzz
It is a game between two European super clubs, one yet to make any significant history in the tournament, the other trying to get back to it historically dominant status, both with disgusting amounts of money in their cellars.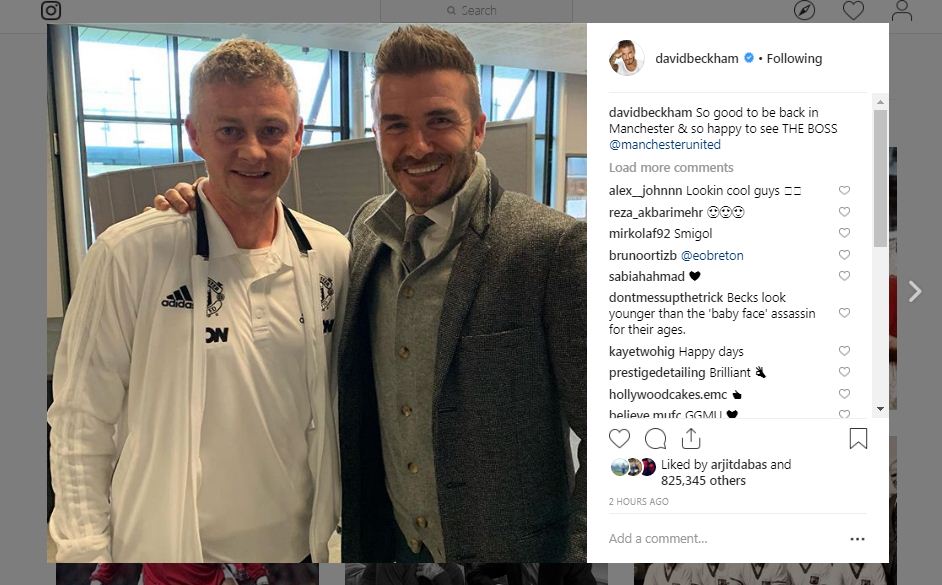 PSG fans waiting for the tram to Old Trafford tonight. 💥😨 pic.twitter.com/ffOIv6HUKA

— Football Away Days (@FBAwayDays) February 12, 2019
14 - No French team has ever beaten Manchester United away from home in European competition in 14 meetings (D4 L10), with French clubs losing eight of 10 visits in the Champions League (D2). Fortress. #MUNPSG pic.twitter.com/rQvz2bflpc

— OptaJoe (@OptaJoe) February 12, 2019
Game faces 🔛 #MUFC #UCL

Head to the #MUFC Official App for live build-up: https://t.co/5Ab1IkVQX3 pic.twitter.com/BfcuI0Mlfv

— Manchester United (@ManUtd) February 12, 2019
👋 @LouisSaha is in and he's also predicting an #MUFC victory! 😁 #UCL pic.twitter.com/rr09RqYqAI

— Manchester United (@ManUtd) February 12, 2019
30mn to kickoff #MANUPSG#IciCestParis @PSG_inside @PSG_English pic.twitter.com/AmUkRfEydH

— PSG Club New York (@psgclubnyc) February 12, 2019
PSG fans RigHt Now🔥 pic.twitter.com/wV2AZCJ4UO

— Maheen (@MalikMadridheen) February 12, 2019
Old Trafford
As stated before, this is arguably the biggest European night Old Trafford has experienced in the post-Ferguson era.
Things have changed so much at @ManUtd under Solskjaer that even the team bus has arrived on time.

— Gary Lineker (@GaryLineker) February 12, 2019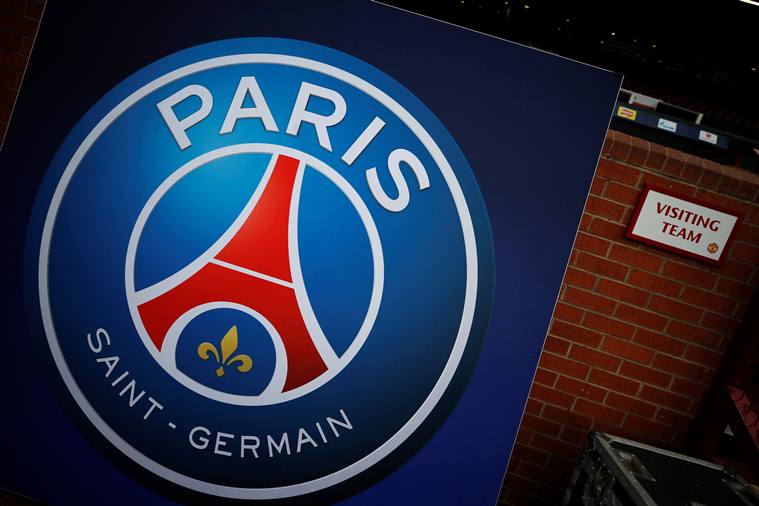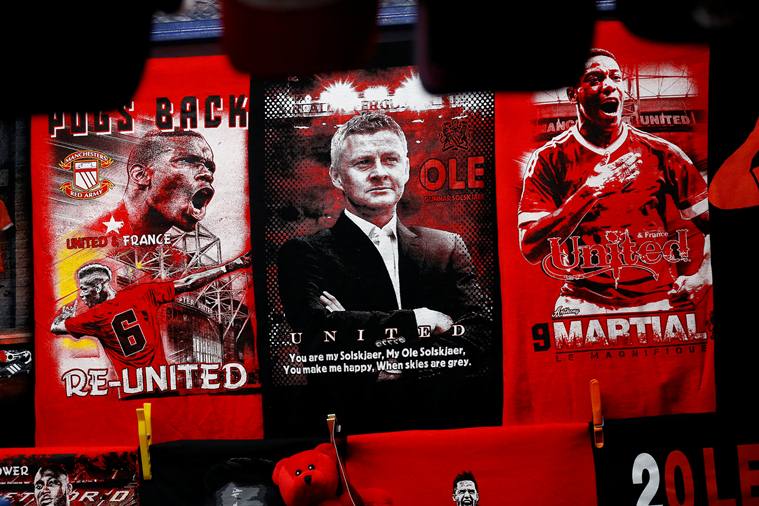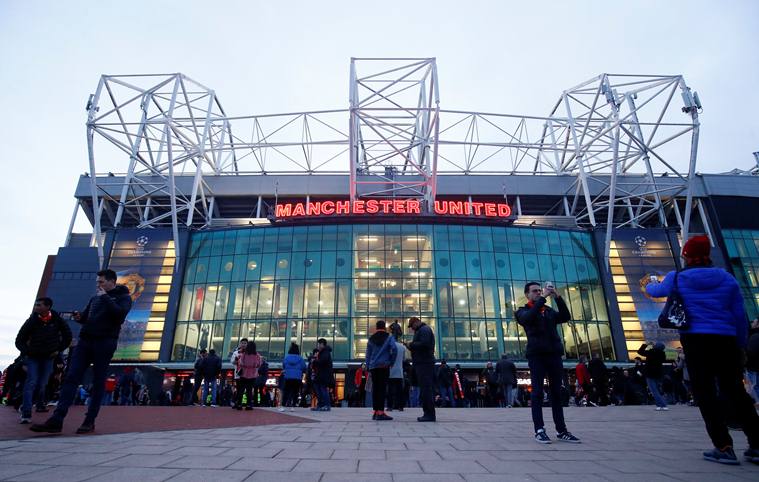 TEAMS!
United make five changes. Ashley Young, Eric Bailly, Victor Lindelof and Marcus Rashford are back, replacing Diogo Dalot, Phil Jones, Chris Smalling, Juan Mata and Romelu Lukaku.
Thilo Kehrer and Kylian Mbappe replace the injured Thomas Meunier and Edinson Cavani after their match against Bordeaux. Marquinhos, Julian Draxler, Angel di Maria and Huan Bernat are back in the squad.
VAR
We will be blessed with the wisdom of the video assistant referee as it makes it Champions League debut today. Solskjaer was not too thrilled by it as he made amply clear in the pre-match press conference. We saw both the good and the bad sides of VAR during the World Cup and in many tournaments since.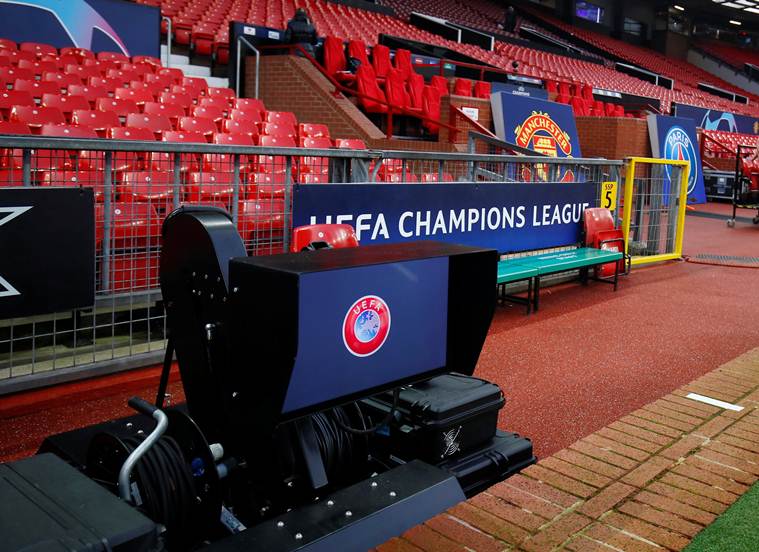 Hello and welcome!
When the Champions League Round of 16 draw revealed Manchester United's opponents, fans of the club would have been somewhat relieved that it would be a club the size of PSG and not Sevilla who would be knocking them out of the tournament this season. Over in Paris, the suits would have been smiling and clinking champagne glasses at seeing another routine passage to the quarter-finals. Oh, how different the world was in December 2018.
For in the current version of it, PSG are travelling to Old Trafford without Neymar and Edinson Cavani to take on a side that has won 10 and drawn one of the 11 matches they have played since Jose Mourinho's sacking. They have scored 28 goals in these matches and conceded just seven. Ole Gunnar Solskjaer's Manchester United have barged their way into the Premier League top four in spectacular fashion.
All of this means that United are favourites to win this leg at least. Old Trafford will be packed to the hilt in the event of arguably its biggest European night since the 2013 quarter final against Real Madrid. Yes, there was Bayern Munich's quarter-final the next year but United were never expected to come even close to beating them on that occassion, which is far from the case today. Both sides are known to thrive on attacks and so it should be an interesting fixture.