"I would like to say to Arsene that this record belongs to him, we are not going to break it…" Manchester City manager Pep Guardiola said at a press conference before the Citizens took on Arsenal in a home game last month. Guardiola believed his side will not go unbeaten this season in Premier League like Arsenal did back in 2004. "Even for the best teams in the world it's hard to maintain what we have done over the last two months. We will have injuries, and the opponents will make it tricky, and we have to solve it," he added.
Last few weeks in English football has probably brought home the fact that City, in spite of all their dominance, are not entirely unbreachable. For three consecutive fixtures, against Huddersfield, Southampton and West Ham, the "shark team" had to come back from a goal behind to make it 2-1 in the final few minutes.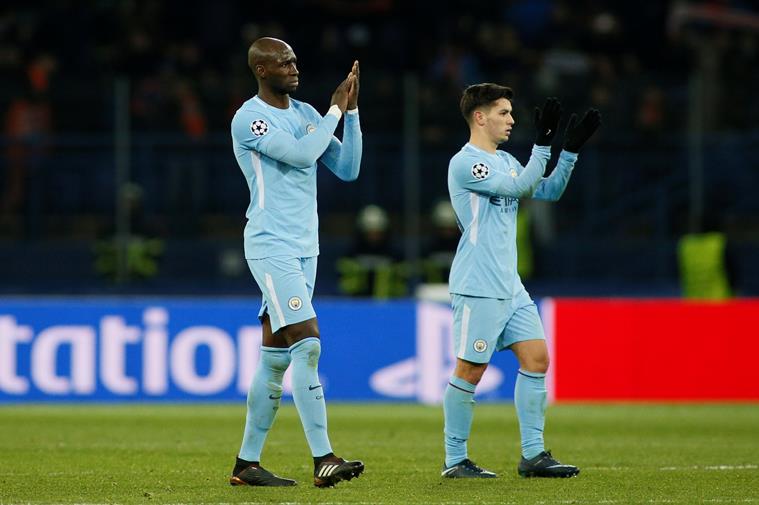 Further adding hopes to rival Premier League teams, City suffered a shock defeat this week at the hands of Ukrainian club Shakhtar Donetsk. In spite of playing their B-side, the defeat came as a surprise and would have lifted hopes of Jose Mourinho's Manchester United who will host City at Old Trafford this Sunday.
In a battle that could end up as a title decider, Mourinho is expected to, once again, "park the bus". Just as he has done previously against Liverpool. The Portuguese manager is expected to deploy a deep defensive mid-field line up, in a bid to stop any and every attack that City organises.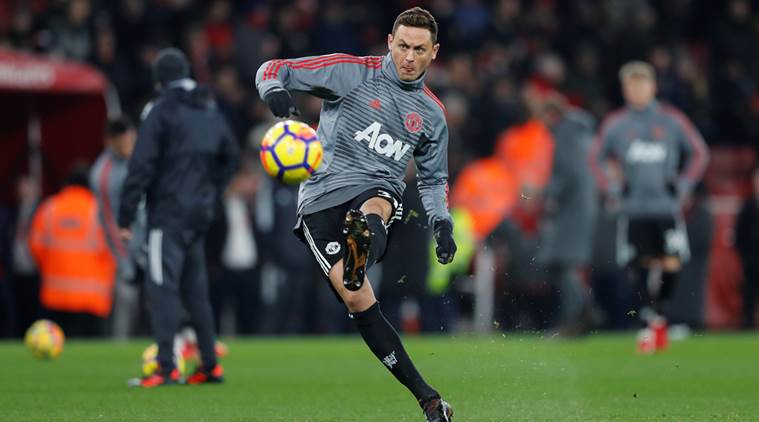 The fact that the Red Devils manager will not have Paul Pogba at his disposal, even the Old Trafford faithful will be satisfied if United push for a draw against City. Ander Herrera and Nemanja Matic in centre could actually work in Mourinho's agenda of defence, with both the midfielders working to clear the danger rather than start any attack.
It seems exactly the situation which Guardiola alluded to a few weeks ago. His opponents "will make it tricky" and he has "to solve it". So, how can City go past United bus?
For City, it has to be about passes. Manchester City have successfully completed 88.8 percent passes this season, and Guardiola has brought an anglicised version of Spanish' "tiki-taka" style of football.
Midfielders Kevin De Bruyne and David Silva have become the creators of chances, which lead to a passing game inside the box between Gabriel Jesus, Leroy Sane, Sergio Aguero and Raheem Sterling, and the ball eventually ends up in the back of the net.
The worry for Guardiola is that Silva might be out of the game due to injury. Moreover, with the forces of Matic and Herrera in centre for United, the onus to start the attack may come down to flanks.
With Fabian Delph at left back, Kyle Walker has to be the primary adversary on the right and should look to exploit the space between Ashley Young and Marcus Rojo, who is likely to start at the back after an injury to Eric Bailly. Since his return, the Argentinian defender has looked clumsy and has made rash challenges inside the box in last two Premier League games against Arsenal and Watford.
Going Past Anthony Martial and Young, both who have been brilliant on the left, could pose a challenge for Walker. But he has to ensure to connect with Bruyne in the middle, who can easily find pockets of spaces ahead of an insipid Victor Lindelof in the middle. The dominant attackers can do the rest of the job for city.
For United, the game is going to come down to a simple question – can they stop De Bruyne? That is precisely the instructions that Mourinho will send out to his men.
📣 The Indian Express is now on Telegram. Click here to join our channel (@indianexpress) and stay updated with the latest headlines
For all the latest Sports News, download Indian Express App.