Cristiano Ronaldo has a new car in his already stunning collection. The latest addition to his collection is a Bugatti Chiron. The Real Madrid football star shelled out $3 million for his new supercar. This is not the first Bugatti that the footballer owns. He already has a Bugatti that costs $2.28m. But, the Bugatti Chiron may well be the costliest of the lot.
The Portugese footballer already owns a Lamborghini, Rolls Royce, Aston Martin DB9 and Porsche Cayene Turbo among others that he is proud owner of.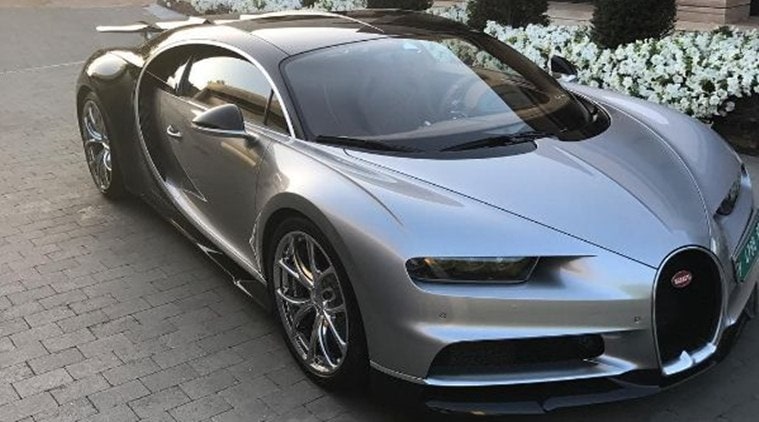 Ronaldo revealed his new car through an Instagram video which shows him driving the car with his son in the passenger seat. He also described the car as "animal" in the caption with the video. "New animal in the building Bugatti Chiron," he wrote.
Earlier this year, Ronaldo was given the chance to test drive Bugatti Chiron and guess shelling out some money for the beast. He also got a 'CR7' personalised on the headrest of his seats.
The Bugatti Chiron has a world record of reaching a top speed of 261mph in just 42 seconds which makes the car one of the quicks in his collection.