By:
Sports Desk
|
Published: August 10, 2018 10:48:39 am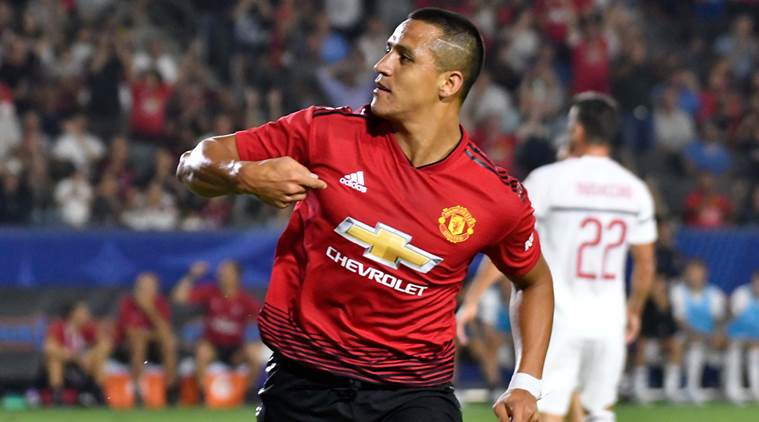 Alexis Sanchez has won two Copa America trophies with Chile. (Reuters)
Manchester United star winger Alexis Sanchez on Thursday announced that a film about his life will be released in Chile in 2019. The Chilean international uploaded a video on his Instagram showing clips from his childhood and highlights from his professional career. The 29-year old uploaded the video with the caption, "If you give up today, all the effort from yesterday means nothing! Have a good Monday!"
In the video, the two-time Copa America winner Chilean forward was heard narrating as the clips went on show images of various stages of his life. In the video, amid the music from the Academy Award-winning movie Gladiator, Sanchez said in Spanish, "This is where I took the first steps to fulfill my dream of being a football player. I never stopped dreaming because life is full of opportunities."
He also said in the video: "The story of a boy who will do anything to fulfill his dream."
HOT DEALS
The movie is expected to be a biopic on Sanchez's rags-to-riches life. As per a report by The Sun, the movie will start with his humble childhood in the city of Tocopilla. It is scheduled to be filmed later this year, with a release date set for 2018. The movie is expected to premiere during the 2019 Copa America, where the United star will attempt to win his third title. The report added that the film will feature Sanchez, while younger Chilean footballers are being tried out to play the younger version of Sanchez.
The film is reportedly being produced by Fabula Pictures – the same production house responsible for producing the Oscar-winning film, A Fantastic Woman.
For all the latest Sports News, download Indian Express App