By:
Sports Desk
|
Published: August 10, 2018 7:28:46 pm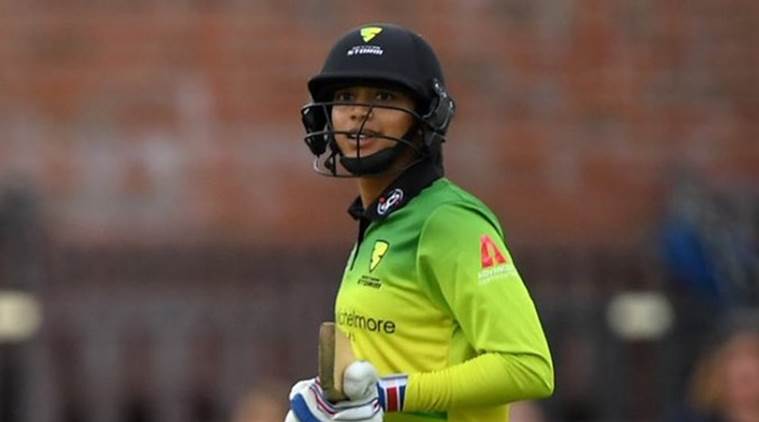 Mandhana said that a minor change in grip has helped her go on the current spree. (Source: Twitter)
Smriti Mandhana has made minced meat of opposition bowling attacks in the KIA T20 League so far. The Indian opener has thus far scored 338 runs in six innings at an average of 85. But, Mandhana feels that this is only the beginning for her and she hopes to keep up this form while playing for India too. "I believe that my best is yet to come, and I've to keep improving myself and keep pushing myself and not be complacent. Scoring runs for my country and being consistent is what I always aspire to do," she is quoted as saying by TOI.
Mandhana said that a minor change in grip has helped her go on the current spree. "This has helped me in achieving good and consistent form since that time," she said. Smriti's exploits have included a 61-ball 102. It was her first ton in T20 cricket and an innings that she said is special to her. "I never expected myself to be leading across so many different stats on the batting chart in the tournament," she said. "However, I'm the happiest when the team wins. Personal performance is always secondary."
Mandhana's good form bodes well for India who are preparing for the 2018 T20 World Cup that starts on November 9 in West Indies. India's opening match will be against New Zealand. "I will try my best there. Our team is working hard towards it, and the BCCI has really helped us in organizing preparatory camps and tours, which is providing us with enough match practice. These tours and camps help us assess our strengths and weakness, and plan accordingly for the T20 World Cup."
For all the latest Sports News, download Indian Express App